72 Hours of Adventure in North Lake Powell
Spend an extended weekend on the secluded sections of North Lake Powell. With many canyons and rock formations, there is no shortage of things to see.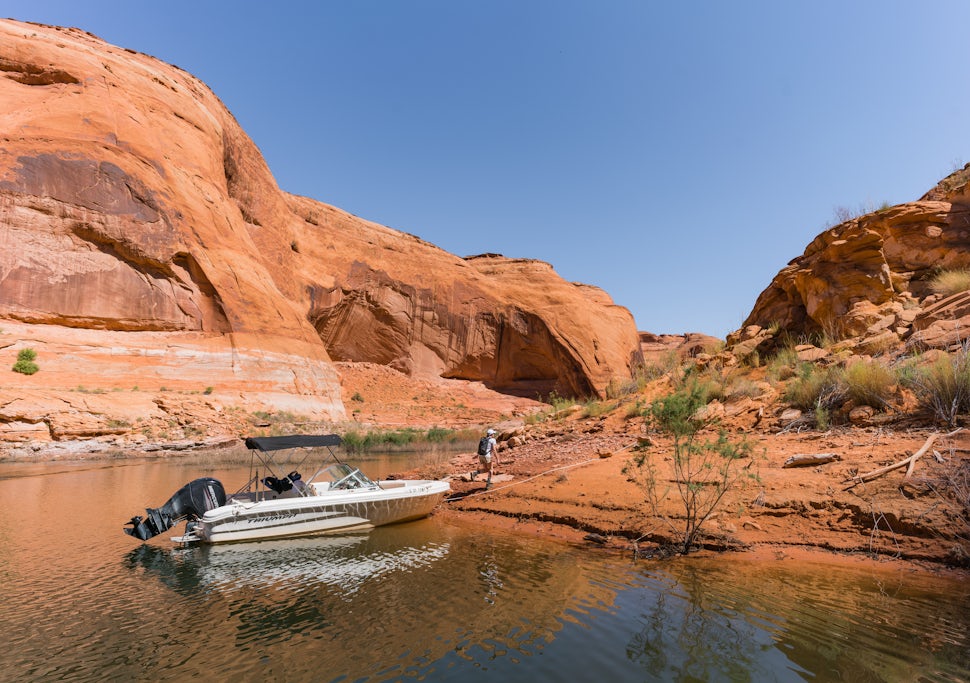 You and your buddies want to go somewhere for a long weekend, but no one has any good ideas. Somebody suggests North Lake Powell, and you see so many options! This is both good and bad. You have a lot to choose from, but how will you select the best adventures? Since you only have 72 hours, it's important to check out the best things that North Lake Powell has to offer. Lucky for you, you've stumbled upon this guide written by someone who spent a good portion of time on the lake.
Spending a little more than a week at North Lake Powell last summer, I was able to check out almost everything that the this side of the lake has to offer. With just 72 hours, you'll barely be able to skim the surface. Lucky for you, I am going to break it down and give you the things you absolutely MUST see.
First off, you're going to need a way to get around. And you're going to need a place to stay. You've got a couple options that I will outline for you. All of these watercraft can be rented from the marina:
Houseboat/Powerboat Combo

If you're not worried about the cost of your weekend trip, a houseboat with a powerboat is a very nice combo. You'll be able to tow your powerboat when moving in the houseboat, and the powerboat will allow you to go faster and reach thinner canyons. You can rent your houseboat from the Bullfrog Marina.
Powerboat/Camping Combo

This is my recommended way of exploring the lake. By camping, you really open up your options to explore, and don't have to worry about going back to the lodge or your houseboat every night. Camping will allow you to get up early and stay out late and really maximize your time on the water. Check out the Bullfrog RV & Campground or do some boat-in camping.

Powerboat/Lodge Combo

The Defiance House Lodge is such a nice place to stay, and it will be the most relaxed of all the options. We stayed in the lodge for the majority of our trip. The only problem with staying in the lodge is that you will be 30 minutes to 2 hours away from anywhere you will be going during the day. This will mean that you'll have to head back early every day, since you won't want to be driving your boat two hours in the dark. However, if you're looking for more of a relaxing weekend, this is an amazing option!
Now that you have decided on your boat and sleeping options, you're all ready to go. With so many options, you'll have to decide what is and isn't worth your time. I'll outline my recommendations for each day. Depending on how much of a go-getter you are, you can decide how much of each agenda you want to do.
Day 1
You'll be starting at Bullfrog Marina. I would recommend starting as early as possible so you can get to as many canyons as possible. To start, the first place you need to visit is the Ancestral Puebloan Ruins in Forgotten Canyon. It is 13 lake miles north of Bullfrog, and the hike will take less than an hour. It leads you to an ancient Native American home. Also, be sure to look up at the petroglyphs!
Next, you'll still have time for a couple more adventures, depending on how fast you want to go. While the area north of Bullfrog has many options, I would turn your sails south (hopefully you have something that goes faster than sails!). If you have a chance to rent kayaks or SUP boards, I'd highly recommend beaching your power boat and Kayak or SUP Lost Eden Canyon.
After you check that out, I would recommend regrouping and having a bite to eat. Then, I'd continue south on the lake to around mile 74, and begin to look for a campsite. This is right near The Rincon, which is where we camped when we went. Tons of flat, sandy beaches that are perfect for camping or beaching a houseboat.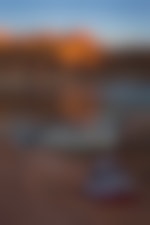 Camping near The Rincon!
Day 2
Make sure to get up early, so you can fit as many things into your schedule as possible. Today, you'll be headed to the Escalante River Arm. This was one of my favorite spots on the lake. The first place you should stop and visit is Clear Creek Canyon. It is about 2.5 miles past the entrance to the Escalante River Arm. This is a great little hike with some beautiful views that drastically change throughout the seasons.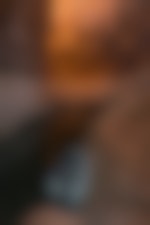 Be sure to tie off your boat!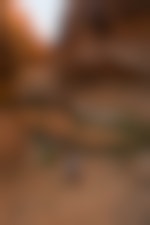 Scrambling down to the first open area!

Next, I would recommend exploring the Escalante River Arm even more. Be sure to pick up a map at the marina - this is where it will come in handy. After you've explored this area some more, go back out to the main lake and continue south. Shortly after leaving the Escalante Arm, look to your left for Hole in the Rock. This is a short hike with beautiful views that overlook the lake. Spend some time here, and once you're done, decide if you have more time to explore, or if it's time to set up camp for the night (daylight hours greatly vary depending on time of year). If you still have some daylight left, Reflection Canyon is an excellent place to boat through, which is just south of Hole in the Rock. If it's time to set up camp, I'd recommend continuing south for a few miles of Reflection Canyon and setting up camp somewhere along this area.
Day 3
With this being your last day to check out the lake, I'd recommend getting up early once again. Travel south to mile marker 50, and then look for a large opening on your left. This is Forbidding Canyon, the home to one of the largest natural bridges in the world. Since it is about half way between north (Bullfrog) and south (Page) lake, it does tend to be a busy area in the peak of summer. I'd recommend going early in the morning to avoid the crowds, since most people will be making a two hour trip from either marina to get there. The hike to Rainbow Bridge is short, and incredibly scenic. This hike is an absolute MUST do.
After this, you have quite a long trip back. You will be going over 50 miles on the lake, so you best be heading back soon. You will want to stop at Dangling Rope Marina to get gas, since your boat likely will not be able to make the trip back without more gas. This is a really unique marina in that it is only accessible via boat, so the employees actually live at the marina. After you have gas, open up the throttle and head back to Bullfrog.
Just like that, you've seen some of the best that North Lake Powell has to offer! As always, Leave No Trace and enjoy your trip to Lake Powell!
We want to acknowledge and thank the past, present, and future generations of all Native Nations and Indigenous Peoples whose ancestral lands we travel, explore, and play on. Always practice Leave No Trace ethics on your adventures and follow local regulations. Please explore responsibly!
Do you love the outdoors?
Yep, us too. That's why we send you the best local adventures, stories, and expert advice, right to your inbox.