Have you been thinking about hitting the open waters for an overnight canoe-backpacking trip? It can seem pretty daunting if you've never done it before and you're lying if you say you haven't been worried about being the one to tip the canoe (it will probably happen, and that's OK). Check out these three simple tips and head into your first overnight canoe trip with confidence!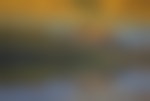 Photo: George Manlove
1. Avoid turning broadside
Logs can be extra tricky, especially if they are semi underwater or perpendicular to the river's flow. On overnight floats your boat will be carrying extra camp gear weight. Heavy canoes take faster harder power to navigate and they are more likely to get stuck halfway across underwater logs. If your boat does run head on into a tree, your canoe may start to turn broadside causing larger resistance, opposite water's current. At this point your boat could start tipping and taking on water. So to keep your boat from tipping, just quickly push your boat off by digging your paddle into the stream bottom or off of nearby points of leverage. If the water is shallow and tame enough, quickly hop out of your boat and pull your vessel to freedom. Speedy reading of the situation can keep your boat from turning broadside, helping everything in your boat stay dry.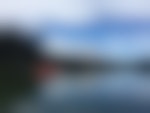 Photo: Whitney Whitehouse
2. Dry bags and recycled Ziplocks
During the cooler months of Spring and Autumn, it is life saving to pack fast-drying, warm clothing as back-up wear. Packing sets of warm clothing gets more involved when you have to figure out how to keep these garments dry. If your boat tips and you are in cold water on a chilly day, you need to find the nearest gravel bar and put on dry clothing before your body temperature begins to drop too low. Simple practices such as packing your dry wear into 2 large zip-lock bags and then into your dry bag can be a great reassurance and safety precaution. The zip-locks can be reused every adventure as long as they are still airtight once sealed. Never trust just one dry bag for items needing to stay dry.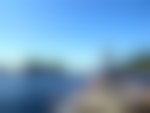 Photo: Joe Whitson
3. Strap All Gear and Garbage To Your Boat
Even the most experienced canoeists tip their boat. When this happens you will be much happier if you do not have to experience watching all of your gear sink to the stream bed or float down river. The wildlife doesn't need your camping items either. So, use chords to strap your cooler lid closed and to the boat. All bags should be attached to your boat as well. If you rent a boat through an outfitter they should supply a trash bag for all garbage. Tie trash bags to your canoe and keep closed when not using to avoid potential littering accidents. Utilizing this tip will help you from impacting the environment and ensure all of your important camping essentials stay connected to your boat in case of an accidental capsize.
Now you are ready for a fun overnight canoe adventure!
Cover photo: George Manlove
Published: August 25, 2015
Please respect the places you find on The Outbound.
Always practice Leave No Trace ethics on your adventures. Be aware of local regulations and don't damage these amazing places for the sake of a photograph.

Autumnal Plum & Ginger Breakfast Feast
/
Recently we escaped for a weekend to a little camp spot up in the Catskill Mountains. Little did we know, a storm was rolling in so the night was spent bundled up listening to rain on the tent roof.

5 Tips for Finding Beautiful Fall Foliage in Massachusetts
/
1. Foliage Maps There are a bunch of tools and foliage maps online that you can use to find the perfect place to visit.