Wilson Mountain Trail - Search Nearby - Added by Jeremy Meek
A classic view from the "Top of Sedona"! There is no higher nor grander vista anywhere in Sedona (challenging, too)!
Ever wanted to see Sedona from a bird's eye view? Sure, you could spring for a helicopter tour. Or…you could hike Wilson Mountain Summit! No other location in Sedona will offer you a view that is so expansive and so breathtaking (and one where you are actually looking DOWN on the helicopters giving tours). Granted, no other hike in Sedona is as breathtaking either — literally, this hike will take your breath away. Wilson Mountain Summit is probably the most difficult hike in the area, but honestly, the work is well worth the reward. The view from the top is truly spectacular. 
The 4.75 mile (one-way) journey takes you through an elevation gain of about 2600'. It is a pretty steady climb for the first three miles, after which you'll reach a short plateau (about .1 miles) before hiking steadily upwards once again. You will travel through some dense oak groves for a bit, before you reach another plateau with classic ponderosa forest landscape (very reminiscent of hiking in Flagstaff – I think of Wilson Mountain as a "Flagstaff Sky Island"). This plateau won't last long either before you make your final ascent. All together, the hike took my group about 2 hours one way. 
The hike is best in spring or early summer. Fall will start to get chilly (the top of the mountain is at 7,122'), but if you dress appropriately it could be fine. We visited in early June, and had an amazing breeze accompanying us along the way. In fact, in the afternoon we were worried that that "breeze" was going to blow us off the trail! I'm joking, of course. Sort of.
The trailhead is located off of Route 89A, about 22 miles south of Flagstaff and 2 miles north of Sedona. The parking lot is just north of Midgley Bridge on the north side of the road. Parking is very limited. The lot might fit 20 cars if all the visitors are conscientious and you are a bit liberal in your definition of "parking space". This parking area is quite popular and the lot can be crowded, especially since there are a few popular hikes that originate from this location. If the lot is overflowing and you simply can't park, you could always try the North Wilson Mountain Trail, a few miles north along Route 89A (I do not think the views along the way up are as good from the North trail, but it does meet up with the south trail for the last ~1.5 miles of the hike).
Tags
Photography
Hiking
Bathrooms
Forest
Groups
Picnic Area
Scenic
Wildflowers
Wildlife
Details
9.5 Miles
2600 ft elevation gain
Out-and-Back Trail
Nearby Adventures
6 Miles Round Trip - 1400 ft gain
2 Miles Round Trip - 499 ft gain

Difficult!
I just want to add here that this description of the hike may be a little wary of how difficult the hike actually is. Most people I talked to on the trail, it took 2.5 to 3.5 hours one way. Overall, it took my husband and I 6 hours up and down. We were chasing the sun a bit near the end. The trails are a bit confusing on the map, but just keep following the signs for the mt Wilson summit. Once you summit, there is an option to go to the Sedona overlook or the other overlook that faces flagstaff. I recommend going to the Sedona overlook. It's more worth the view and a mile shorter as well.
A rewarding view of beautiful Sedona.
One of the harder hikes in Sedona, but definitely worth the view! It can be windy on the summit, so be prepared for cooler temps and don't let your baseball cap get blown off (i had to chase after mine before it was blown off the mountain)!
Free yourself in Tucson!
Calling all travelers, the free thinker and the free at heart. Discover a place where you can explore without boundaries.
Our natural landscape draws visitors outdoors where there is plenty of room to roam.
A bit off the beaten path, Tucson's unique attractions and accommodations beckon you to discover and explore and our arts and culture scene makes Tucson a place that's authentic and comfortable.
Savor the unapologetic passion for food that inspires Tucson's cuisine, or come as you are and experience our vibrant nightlife.
An oasis from the unoriginal and pretentious, Tucson is a place that you want to be. Let Tucson inspire the free spirit in you.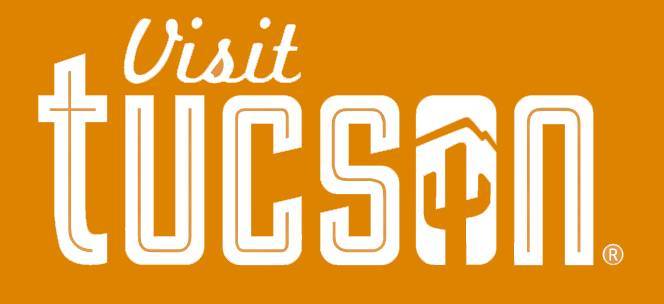 Visit Tucson