Fort Bowie Trailhead - Search Nearby - Added by Sara Sheehy
Hike to the ruins of Fort Bowie, a remote military post on Apache Pass.
Fort Bowie is an abandoned military outpost and the site of many bloody battles between the government and Native Americans. The fort and visitor center can only be reached on foot, which guarantees a quiet, uncrowded experience through this lovely canyon.
Begin at the trailhead on Apache Pass Road. The approach from the town of Bowie is paved until the last couple miles, and is suitable for a passenger car. The trailhead has bathrooms, picnic tables, and garbage cans.
Leashed dogs are allowed on the trail. The 1.5 mile hike in is easy going, with many stops to read interpretive signs and see landmarks such as the cemetery (look for the grave of Geronimo's young son, Little Robe) and a stage stop.
You'll crest a small hill as Fort Bowie comes into view. Stop at the visitors center to chat with the ranger on duty and see the set of false teeth carried off by packrats and excavated 100 years later (among other treasures).
Explore Fort Bowie before continuing on your way. For a gentle return, hike out the way you came in. For a birds-eye view of the fort, take the trail behind the visitor's center to return via Overlook Ridge. This trail meets back up with the main trail before reaching the parking lot.
Nearby camping options include Bonita Canyon campground at Chiricahua National Monument (reservations recommended) or free boondocking at Indian Bread Rocks just south of the town of Bowie. 
Tags
Photography
Hiking
Bathrooms
Dog Friendly
Easy Parking
Picnic Area
Scenic
Wildflowers
Wildlife
Details
3 Miles
500 ft elevation gain
Out-and-Back Trail
Nearby Adventures
1.8 Miles Round Trip - 470 ft gain
8.3 Miles Round Trip - 2000 ft gain
12 Miles Round Trip - 1200 ft gain
Hikes in Arizona
Very nice walk to some very historic sites. Likes to visit the cemetery and the walk to the fort is very pleasant.
Free yourself in Tucson!
Calling all travelers, the free thinker and the free at heart. Discover a place where you can explore without boundaries.
Our natural landscape draws visitors outdoors where there is plenty of room to roam.
A bit off the beaten path, Tucson's unique attractions and accommodations beckon you to discover and explore and our arts and culture scene makes Tucson a place that's authentic and comfortable.
Savor the unapologetic passion for food that inspires Tucson's cuisine, or come as you are and experience our vibrant nightlife.
An oasis from the unoriginal and pretentious, Tucson is a place that you want to be. Let Tucson inspire the free spirit in you.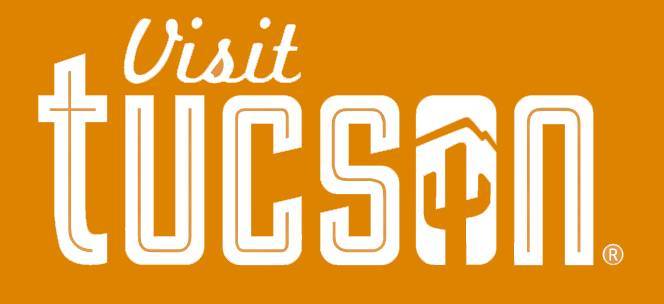 Visit Tucson