Havasupai Campground - Search Nearby - Added by Jeremy Meek
If you hike down to Havasupai and stop at Havasu Falls, you will have missed the grandest of the waterfalls in the Grand Canyon: Mooney Falls. At a towering 200 feet tall, not only is this waterfall scenic, but getting to the idyllic pool at its base is an adventure unto itself, requiring you to use chains and ladders to hike down through the old mining route tunnels in the cliff face.
Hiking down to Mooney Falls is a great, short adventure when camping at the Havasupai Campground. Not only that, it is certainly the most adventurous waterfall to reach, requiring travelers to hike down through a menacing passageway cut through the side of the canyon wall by miners at the turn of the 20th century. Descend to the base of Mooney Falls at your own risk; the falls are named after a prospector (Mr. Mooney) who fell to his death way back when, prior to the existing path being in place (still dangerous now). While Mooney Falls makes a great destination, I would strongly encourage it to be only one stop along your way to the many cascades and Beavers Falls further downstream.
The hike to Mooney Falls is a relative short hike, ranging anywhere from 3/4 of a mile to a few hundred feet depending on where in the campground you make camp. The northwest end of the campground is precisely where you will find the trail down to Mooney Falls. If you are going to do this hike, I would advise that you go early in the morning to avoid a long wait trying to get down the passageway cut into the canyon wall. Personally, my favorite time to do this hike is at first light (make sure you have plenty of light to safely descend!). This will also allow plenty of time to explore many of the cascades downstream of Mooney Falls, Beaver Falls, or even an all day adventure hiking to the Colorado River and back. Spending some time downstream of Mooney Falls will help get much of the downhill traffic out of the way, allowing for a somewhat easier ascent in the early to mid-afternoon so two way traffic in the tunnel is minimized. I have made this descent in 'peak traffic' and have had to wait as long as 20 minutes on the side of the canyon wall waiting for slower travelers to descend. If you have a fear of heights or are not in a state of great physical fitness, please do everyone a favor and either don't descend, or descend late in the morning after 'rush hour'.
Tags
Chillin
Camping
Photography
Swimming
Backpacking
Hiking
Scenic
Waterfall
Swimming Hole
Details
0.5 Miles
200 ft elevation gain
Out-and-Back Trail
Nearby Adventures
1.2 Miles Round Trip - 500 ft gain
Breath Taking!
There's nothing quite like Mooney, just look away when the tourists moon everyone hahaha.
Biggest falls in Havasupai
This was definitely the most stunning of the falls and the most dangerous. The hike down is fairly easy if there aren't 200 other people all moving slowly down it with others trying to squeeze by you on the way up. Once down at the falls there's a lot to explore around it and some fun swimming spots.

Absolutely Amazing
Hands down the most beautiful place I've ever been.
Free yourself in Tucson!
Calling all travelers, the free thinker and the free at heart. Discover a place where you can explore without boundaries.
Our natural landscape draws visitors outdoors where there is plenty of room to roam.
A bit off the beaten path, Tucson's unique attractions and accommodations beckon you to discover and explore and our arts and culture scene makes Tucson a place that's authentic and comfortable.
Savor the unapologetic passion for food that inspires Tucson's cuisine, or come as you are and experience our vibrant nightlife.
An oasis from the unoriginal and pretentious, Tucson is a place that you want to be. Let Tucson inspire the free spirit in you.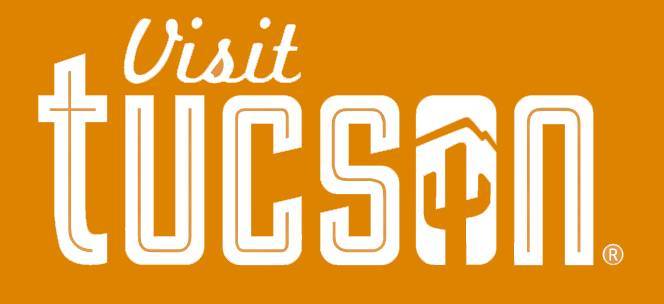 Visit Tucson