Waterholes Canyon Trailhead - Search Nearby - Added by Josiah Roe
Stunning beams of light, corkscrews, multi-colored sandstone and stunning rock formations all without the crowds of the more well-known and popular Antelope Canyons.
Waterholes Canyon is a gorgeous slot canyon located just south of Page, Arizona that empties into Glen Canyon. The Upper Part of the Canyon is an easy, largely non-technical section that is easily accessed from Highway 89 and a clear parking turnoff on the left side of the road if you're heading South, just past Horseshoe Bend and just before the bridge over the canyon.
The Upper Canyon is on Navajo Land, while the middle and lower sections, which are technical in nature, are part of the Glenn Canyon Recreation Area. Be sure to pick up a permit to access the Upper Canyon from any of the numerous tour companies in Page for a low fee.
From the parking area, head east along the side of the canyon, following the cairns and make your way down into the canyon. From here you can follow the canyon as it winds its way east, eventually going underneath a set of powerlines and passing into the "Secret Canyon" where a ladder is bolted into the path allowing access out into the wash and out of the canyon.
On your way out instead of heading back out the exact what you came, about a quarter mile back at coordinates 36.833163, -111.501756 head right up the wall (there will be cairns) and check out "The Great Wall", a gorgeous series of ross-bedded sandstone outcrops above the canyon that almost look like The Wave.
Like any slot canyon, be careful to check the weather to avoid flash floods, which can occur even if the rain is many miles away and upstream. 
Depending on time of day the colors of the rocks can vary greatly, and even in the afternoon the steep canyon walls can require a tripod for longer exposures to get the light you want. 
Tags
Fitness
Chillin
Photography
Hiking
Dog Friendly
Easy Parking
Family Friendly
Romantic
Scenic
Wildflowers
Wildlife
Details
1.5 Miles
300 ft elevation gain
Out-and-Back Trail
Nearby Adventures
1 Miles Round Trip - 50 ft gain
13.2 Miles Round Trip - 800 ft gain

Would Love To See It
Just an update that you can no longer (as of 5/6/18) hike this canyon on your own with a permit. The Navajo who own the land have decided to turn this canyon into a guided tour like many of the other canyons in the area, and tours will be starting soon for $35 per person.

Best way to avoid the crowds!
Really enjoyed this hike! It was super close to Horseshoe Bend. The trail was fairly well marked, but most importantly we only saw a handful of people when we were there. We took our time and plenty of pictures, but still took only about 3 hours. It was much cheaper and much less crowded than trying to explore Antelope Canyon.

Slots o fun
I enjoyed exploring these with my wife. We obtained our $12 permits from Tribal Parks Office next to the Leche-e Chapter House (open on weekdays). We saw some trash and graffiti in the slots. Please respect these places and leave no trace.
Free yourself in Tucson!
Calling all travelers, the free thinker and the free at heart. Discover a place where you can explore without boundaries.
Our natural landscape draws visitors outdoors where there is plenty of room to roam.
A bit off the beaten path, Tucson's unique attractions and accommodations beckon you to discover and explore and our arts and culture scene makes Tucson a place that's authentic and comfortable.
Savor the unapologetic passion for food that inspires Tucson's cuisine, or come as you are and experience our vibrant nightlife.
An oasis from the unoriginal and pretentious, Tucson is a place that you want to be. Let Tucson inspire the free spirit in you.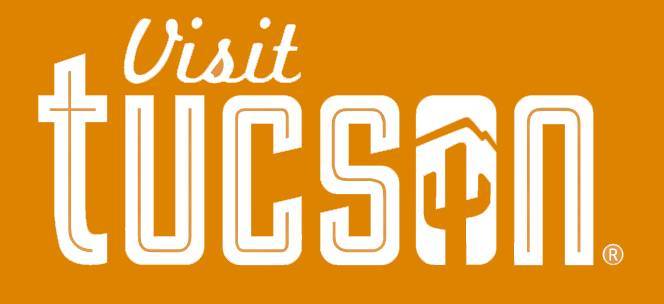 Visit Tucson