Thompson Trail - Search Nearby - Added by Dan Deublein
The Thompson Trail is a gateway into tranquility as you hike along the West Fork of the Black River. 
As you travel down Forest Road 116, approximately 200 yards before the trailhead, you will see the remains of the old Thompson Cattle Ranch - hence, Thompson Trail  #629. 
The trail begins atop an old railroad grade, a reminder of the very successful logging days that went on for many years. The railroad, which ran from Maverick (ghost town) to Holbrook was owned by Southwest Lumber Mill.  Today, the railroad grade is used by outdoor enthusiasts. 
Thompson Trail never strays from the West Fork of the Black River and provides a gateway into tranquility. The landscape is aligned with tall Douglas Fir, Wallow and Aspen. 
As you continue down the trail, you will notice two large berries within the river. These were installed to keep non-native fish from entering the stream. You can fish anywhere downstream of these barriers and is catch & release only!
The trail continues through an open meadow with waist-high grass. The water level can get high causing the ground to become boggy, so expect to get your feet wet. As you continue for another 3 miles you will eventually meet up with the West Fork Trail #628. At this point, you can return in the direction that you started. 
Fishing:
As mentioned above, this is catch & release only and is full of native Apache Brown trout. This is the perfect stream for the small stream angler and I recommend Hopper/Dropper combination, waders, 5x leader and a 3 to 5 weight Rod. 
Camping:
If you want to camp, you can find areas along the trail at mile 1, 2 and 2.5 miles. Other areas include Big Lake or Winn campground. 
Tags
Camping
Fishing
Photography
Backpacking
Hiking
Dog Friendly
Easy Parking
Forest
River
Romantic
Scenic
Wildflowers
Wildlife
Details
6 Miles
250 ft elevation gain
Out-and-Back Trail
Nearby Adventures
13 Miles Round Trip - 1900 ft gain
14 Miles Round Trip - 2000 ft gain
6.25 Miles Round Trip - 68 ft gain
2.5 Miles Round Trip - 0 ft gain

Good Trail for Fly Fishing
This is my favorite trail in the White Mountains. I've hiked it about a half-dozen times. I learned to fly fish on West Fork of the Black River. The stream is narrow and you have to be very sneaky to catch anything, but the trout are there. You might even get lucky and catch one of the rare native Apache Trout. My hiking partners didn't always fish, but there are plenty of great spots to set up under the trees along the river for a picnic, reading, or napping. Highly recommended.
Free yourself in Tucson!
Calling all travelers, the free thinker and the free at heart. Discover a place where you can explore without boundaries.
Our natural landscape draws visitors outdoors where there is plenty of room to roam.
A bit off the beaten path, Tucson's unique attractions and accommodations beckon you to discover and explore and our arts and culture scene makes Tucson a place that's authentic and comfortable.
Savor the unapologetic passion for food that inspires Tucson's cuisine, or come as you are and experience our vibrant nightlife.
An oasis from the unoriginal and pretentious, Tucson is a place that you want to be. Let Tucson inspire the free spirit in you.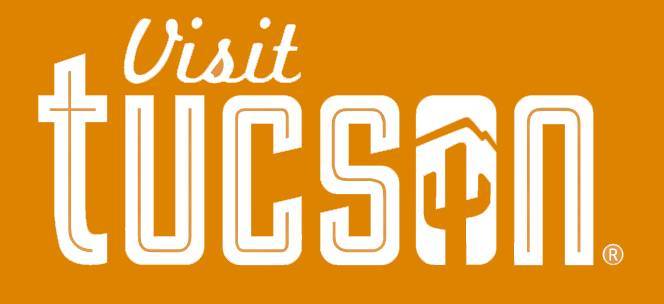 Visit Tucson