Hunter Trailhead, Picacho Peak State Park - Search Nearby - Added by Kevin Kaminski
Hike one of the only Arizona trails with cables, handrails, and bridges that resemble a via ferrata cable system. Also get beautiful unobstructed 360 views of the surrounding areas.
If you've ever done the drive on highway10 from Phoenix to Tucson, you've definitely noticed an intriguing looking mountain peak about an hour into the drive. It broadly rises from the earth and tapers off into a point at the top, appearing like an illustration straight out of a Dr. Seuss book. It's called Picacho Peak, and if you haven't already, exit off the highway and check this rad mountain out!
Picacho Peak State Park boasts multiple trails, but the most popular is likely the Hunter's Trail. This 4 mile out and back trail that takes you to the summit of Picacho Peak will not disappoint, especially if you're looking to get that adrenaline pumping. What sets this hike apart from most trails in Arizona is the system of cables, handrails, and bridges in some sections of the hike. This was built by the Civilian Conservation Corps to service a 40-foot light beacon that was installed at the top of the peak for air traffic control, later the Boy Scouts of America added to this, which resembles much like a via ferrata cable system. With that in mind, expect some steep sections of ladders built into the rock. and remember to bring a pair of gloves though you can get by without.
The trail starts straight up switchbacking, gaining almost 968 feet until you reach the saddle. Next the hike will take a twist and descend about 225 feet. And you guessed it- after making that descent you go right back up, but this is the fun part! Now you start to play with the cables and ladders, and the views are breathtaking. As you keep hiking up you'll actually merge into the Sunset Trail. The trail goes around the mountain and ascends steeply near the end, where you'll meet more cables and handrails. Once past all the cables you'll have one last climb to the summit. At the summit you'll have awesome 360 views of the surrounding area.
Tags
Fitness
Photography
Yoga
Hiking
Dog Friendly
Easy Parking
Family Friendly
Picnic Area
Scenic
Wildflowers
Wildlife
Details
4 Miles
1400 ft elevation gain
Out-and-Back Trail
Nearby Adventures
3.1 Miles Round Trip - 800 ft gain
9.5 Miles Round Trip - 2000 ft gain

Challenging but so rewarding!
Hunters' trail is the one that goes all the way up to the top, and I would advise taking that way up instead of through sunset vista trail. Sunset vista trail adds an extra 4.5 miles (round trip) onto the hike! It was such a cool experience. Okay for not very advanced climbers, but you should definitely be physically fit. I HIGHLY reccomend!!

Such a fun hike!!
This is one of my favorite southern AZ hikes because of the cables & the view from the top
Free yourself in Tucson!
Calling all travelers, the free thinker and the free at heart. Discover a place where you can explore without boundaries.
Our natural landscape draws visitors outdoors where there is plenty of room to roam.
A bit off the beaten path, Tucson's unique attractions and accommodations beckon you to discover and explore and our arts and culture scene makes Tucson a place that's authentic and comfortable.
Savor the unapologetic passion for food that inspires Tucson's cuisine, or come as you are and experience our vibrant nightlife.
An oasis from the unoriginal and pretentious, Tucson is a place that you want to be. Let Tucson inspire the free spirit in you.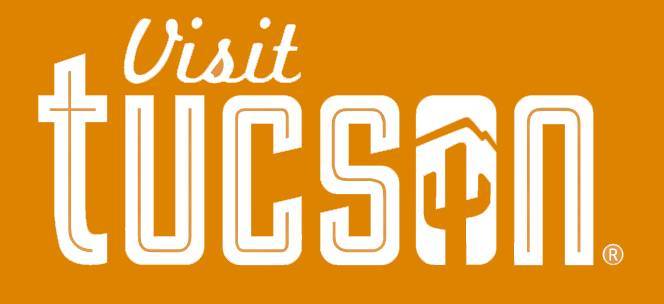 Visit Tucson