Secret Slickrock Trailhead - Search Nearby - Added by Katie Yarborough
A short connector trail to the longer Ridge Trail that is bound to awe you with its views of Cathedral Rock!
Wanting a short and sweet sunset or sunrise spot in Sedona away from some of the crowds? This easily accessible trail is great for people wanting picnics, a quick photography spot (we saw a couple from their wedding doing a photo shoot here), and a cool spot to watch the sun rise or set with the grand view of Cathedral Rock!
This trail is a connector trail to the Ridge Trail. Our group decided to do a quick hike instead. You will park at the small dirt lot seen at my trail head coordinates. Located at Chavez Ranch Road, the trail head is directly across the road from the parking area. There is a clearly marked sign pointing out the trail and the description of the trail connecting to Ridge Trail.
The top of the ridge will overlook Crescent Moon Ranch and giving spectacular views of Cathedral Rock, Courthouse Buttes, and Two Nuns. The trail is clearly marked and clear for hiking. There is no camping at this location, bathrooms, or trashcans. Be sure to pack in and out all trash. 
At this location when looking at Cathedral Rock, the sun sets behind you and rises behind Cathedral Rock. Both times of the day are worth seeing at this overlook. Be prepared for major winds. 
I suggest going to this location during monsoon season. The slickrock formations creates pools of water that make for excellent reflections of Cathedral Rock for cool photography angles. Also, this is a solid and popular biking trail! Adding it on to the Ridge Trail, there's some great spots for you to make this a day long biking adventure! 

Tags
Fitness
Chillin
Photography
Mountain Biking
Running
Yoga
Hiking
Dog Friendly
Easy Parking
Family Friendly
Groups
Romantic
Scenic
Details
0.8 Miles
107 ft elevation gain
Out-and-Back Trail
Nearby Adventures
2.2 Miles Round Trip - 300 ft gain
3.3 Miles Round Trip - 105 ft gain
8 Miles Round Trip - 480 ft gain

Keep It "secret"
Went out here for the sunset on New Year's Eve and there was barely anyone around. Spectacular view of cathedral rock, sunset was amazing, very short and beautiful hike back to the primitive road/parking. Bring a camera, bring a picnic! Would also be a great trail run!
Free yourself in Tucson!
Calling all travelers, the free thinker and the free at heart. Discover a place where you can explore without boundaries.
Our natural landscape draws visitors outdoors where there is plenty of room to roam.
A bit off the beaten path, Tucson's unique attractions and accommodations beckon you to discover and explore and our arts and culture scene makes Tucson a place that's authentic and comfortable.
Savor the unapologetic passion for food that inspires Tucson's cuisine, or come as you are and experience our vibrant nightlife.
An oasis from the unoriginal and pretentious, Tucson is a place that you want to be. Let Tucson inspire the free spirit in you.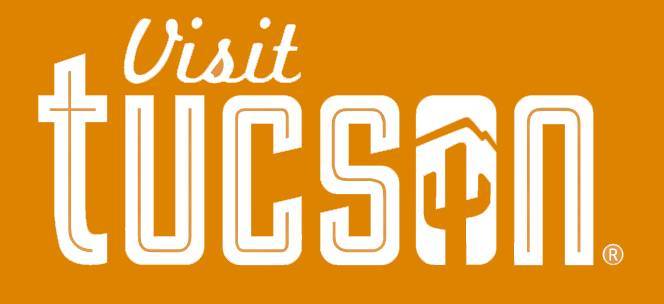 Visit Tucson