Monument Valley - Search Nearby - Added by Jared Blitz
The draw is the ability to walk a loop trail into Monument Valley around one of the Mittens without requiring the services of a Navajo guide. Being able to get so close to one of those 1500ft behemoths gives a different perspective than viewing from The View hotel.
When facing The View from the parking lot, Wildcat Trail is off to the left where the campground is located. It's a 3.2 mile, self-guided loop that takes you around the West Mitten Butte.
If you're hiking during the summer be sure to go early and bring a lot of water. You're fully exposed on the trail, and even though it's short it's easy to underestimate the desert heat.
I hiked during the winter. I definitely recommend a heavier jacket due to the cold temperature and wind chill.
The trail offers a different perspective of Monument Valley than you can get on the 7 mile car loop.
Tags
Camping
Photography
Hiking
Bathrooms
Easy Parking
Family Friendly
Food Nearby
Groups
Picnic Area
Scenic
Details
3.2 Miles
Loop Trail
Nearby Adventures
3.2 Miles Round Trip - 0 ft gain
0.6 Miles Round Trip - 78 ft gain

Trip At The Buttes
I can't remember ever doing this but I do. It is awesome but sometimes it was a bit loopy😂🤔 The clowns were irritating, hence we enjoyed the option of the hammer or the claw! It was so worth the long hike, however you must bring the following along with your catchy pop song. 🥂🐹🤣😷🙏 Don't forget your magenta raincoat. If you do, you become a magical 🦄. There was an extremely lengthy maze. Talk about wild adventures! 🐯 and 🦁 roam freely among the locals in search of their home, to only find M&M packs and cats that dress like
Gorgeous
I was surprised - we did this hike on a beautiful Saturday morning and saw only 2 other people the entire time (we saw just as many horses wandering around as we did people walking). This trail is the perfect way to experience Monument Valley + give yourself some perspective as to just how big West & East Mitten Butte are. Your trip to Monument Valley won't be complete unless you walk this trail.
What is the Southwest without Monument Valley?!
We made sure to have this on our list of places to check out when we did a huge loop trip around Southern Utah. Simple, yet one of my favorite places in the Southwest.
Free yourself in Tucson!
Calling all travelers, the free thinker and the free at heart. Discover a place where you can explore without boundaries.
Our natural landscape draws visitors outdoors where there is plenty of room to roam.
A bit off the beaten path, Tucson's unique attractions and accommodations beckon you to discover and explore and our arts and culture scene makes Tucson a place that's authentic and comfortable.
Savor the unapologetic passion for food that inspires Tucson's cuisine, or come as you are and experience our vibrant nightlife.
An oasis from the unoriginal and pretentious, Tucson is a place that you want to be. Let Tucson inspire the free spirit in you.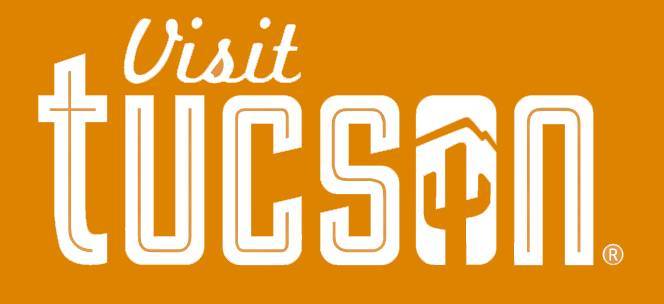 Visit Tucson