Exploring Southern Utah in the Winter: The Trip of a Lifetime
Words can hardly describe how amazing this trip was, and I got to cross off a bucket list hike!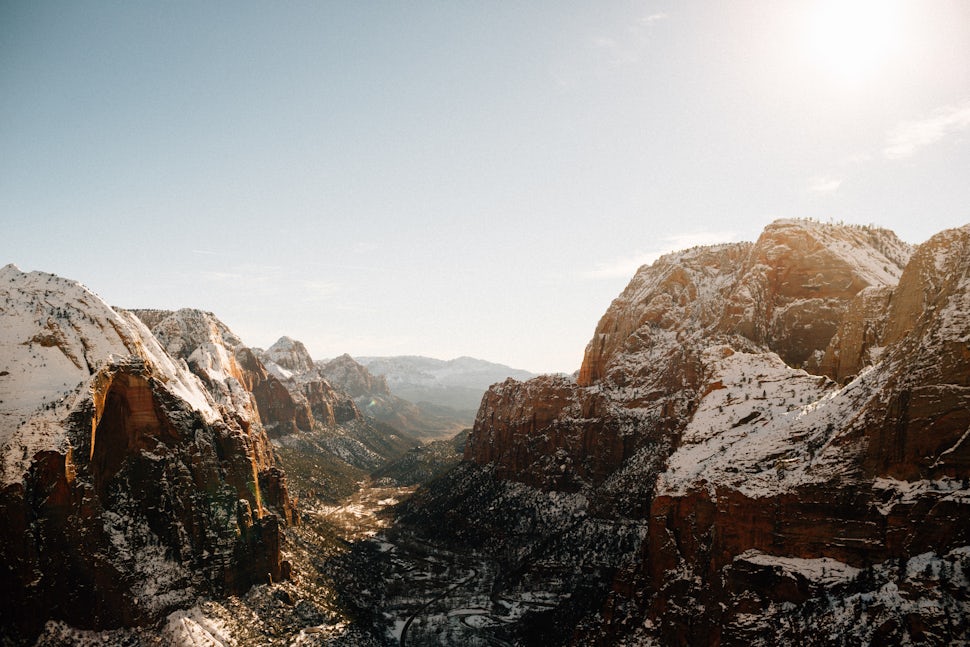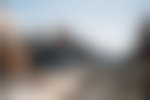 You know how you plan for a big trip and just hope nothing goes wrong? If you've read any of my other stories, you'll know that my trips often turn into little adventures that are pretty much damage control for what happens to us.
We got none of that on this trip.
Literally perfect. I created an itinerary and we were able to keep with it without rushing/forcing anything to happen. It flowed together perfectly. Unfortunately, that makes for somewhat of a boring blog post...luckily these pictures might be able to make up for it!
We started off by driving from Saddleback Church to Brian Head, Utah in one night. I thought we might stop by In-N-Out or Raising Canes in Las Vegas, but we missed both closings by 1 minute, which deeply frustrated our friend Luke ("I'm pissed"). So we booked it to our friend Sawyer's cabin and made it there by 6am (forgot there was an hour time change) and got to sleep for 4 hours. After waking up and getting ready, we headed into Bryce Canyon and did the Navajo-Queens Garden Loop.
The colors were incredible, the contrast between the snow, red rock and blue skies was amazing.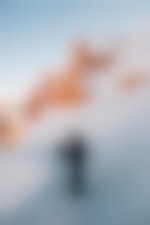 I thought this was pretty awesome, but Sawyer told us that Bryce was a picnic compared to Zion. And boy, was he right.
We hit the road to make it to the Watchman Campground and setup camp. We got there pretty late, around 11:30pm, so we setup in the dark, not knowing the incredible view we'd wake up to. If you haven't camped in the winter, I highly recommend coming to REI's free Winter Camping class. It's only about an hour and it has a lot of useful information on what gear to bring. The two things that saved my butt when the night got down to 15 degrees were my Sea to Summit Thermolite Reactor Extreme Liner and my Therm-a-Rest NeoAir XTherm Sleeping Pad. I know these two things can be expensive, but I wouldn't skimp on a good liner and sleeping pad. These have made my life 100x easier when camping, especially in winter conditions.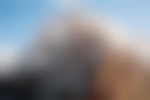 I was stunned. As James and I woke up to make breakfast, we were completely awestruck by the towering walls of red rock that surrounded us. James and I have setup camp many times in the dark and I think one of my favorite things is waking up and coming out of the tent to see where you setup everything and just be completely dumbfounded by how incredible it is. Because of how long our previous day was, I thought I'd be nice and let everyone sleep in until 10:30am. We whipped up some wicked scrambled eggs with cheese and bacon then packed for the main event: Angel's Landing.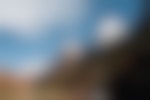 I made the call to rent crampons, because I didn't wanna take any risks. I had called the week beforehand and luckily Zion Adventure Company rented them out for pretty much dirt cheap. $7 for Yaktrax and $10 for bigger Kahtoola Microspikes for one day, and 50% off that rate for subsequent days. These were extremely useful on Angel's Landing, especially on the last 0.5 mile and Walter's Wiggles, as some areas were shaded and already icy.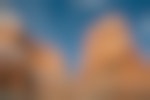 At first, looking up at the hike itself seemed somewhat daunting, and hearing stories of people who knew someone who fell off was slightly intimidating. But I knew that I'd planned this carefully so we'd be ok.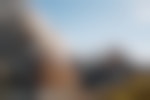 The views were incredible even from some of the lower switchbacks, which made me even more excited to see the top.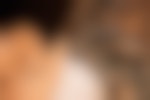 This might be the best maintained trail I've been on in awhile. Parts of it are literally just paved out for you like shelves cut straight into the face of the rocks.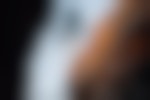 I got pretty hot from the lower switchbacks because we were in the sun and we don't get much of that in Seattle, so I was down to my t-shirt. But by the time we got into Refrigerator Canyon, I totally understood where it got its name.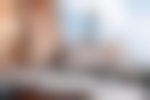 The aptly named Walter's Wiggles were actually a lot easier than I'd expected. Including the last 0.5 mile scramble, the lower switchbacks may be more physically strenuous. Maybe not, I might just be weird.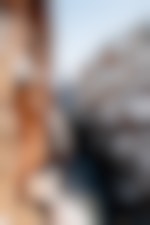 Every corner was just amazing.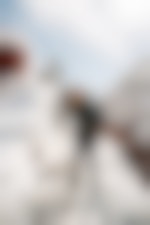 And so we began the fun part. The famous 0.5 mile scramble that was rewarded with the 360 degree view that was Angel's Landing. In the winter, I'd definitely recommend wearing gloves on this section, as the chains are cold/frozen and will hurt your hands if you somehow forget them in the car (guilty).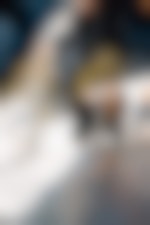 This part was actually really really enjoyable. It might just be the adrenaline junky in me, but I loved the challenge. The microspikes came in handy, as some parts had no chains and we were still able to make it up to the top without a problem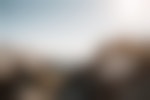 When I first got to the end of the trail, I literally did not know what to do. Do I take a picture? Do I cry? Do I pick my jaw up from the ground? I'm not quite sure but I think I did a mixture of the three at some point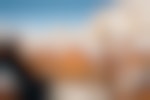 We sat on the top for an hour and a half just taking in the view. I've never been so amazed. I stared at the same view for that entire time and never got tired of it once. It just helped remind me how small I am and yet God chose to love me and I loved that. That He could make something as magnificent as Zion and still say that He wanted a relationship with me. It was humbling.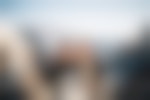 Yoplait, honestly sponsor us already. We brought Gogurt up to the top of Angel's Landing just for this photo.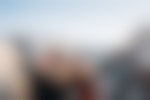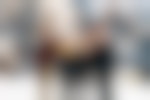 I thought I'd make an appearance in a few photos, as I love my friends so dearly and I had to share a moment with them.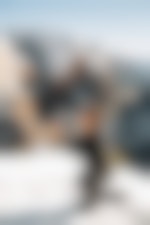 One day James.... One day. We'll be back.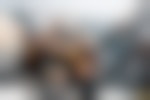 This was the crew! To Katie, Luke, James, Bobbi, Casee and Tim, thanks for making this trip awesome. This trip wouldn't be possible without you guys.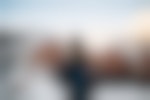 As the sun began to head down, so did we. Some spots started to get pretty icy so we developed a new way of getting down: sliding. I know, it sounds ridiculous and dangerous, I was skeptical myself. But if you hold on to the chains and keep one foot out as a break, sliding down felt safer and was a lot more efficient.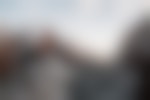 Everything just looked so majestic. I was still awestruck on the way down.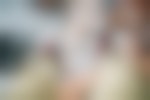 The handy microspikes.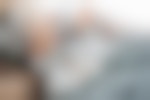 This might've been one of the most stressful moments of the trip, not because that it would be a terrible place to fall off, but it was Luke. Luke somehow found a way to slip on multiple occasions on the way down from Angel's Landing and really just stress me out. Wow I sound like a dad.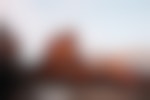 One of my favorite things to do when I ski down a steep/fun slope is turning around at the bottom and looking back and saying "I did that". And looking back at Angel's in the warmth of sunset was no different. We did it.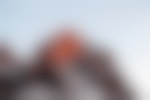 That night, I decided to treat everyone to some well deserved steaks. So we drove out to Sol Foods Supermarket in Springdale (5 mins from the entrance of Zion and Watchman's Campground) and got 6 steaks for $10. Not too shabby! Got some Montreal Steak Rub and threw those on the pan over the fire, and made some cheeseburgers as well. It was a day to remember.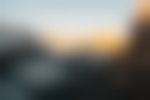 The next morning, I woke up everyone at 7am to do a sunrise hike. Yes, I was "that guy." I knew everyone didn't wanna hop out of their toasty sleeping bags so I grabbed the keys to the cars and turned the heaters on full blast and promised everyone the cars would be warm. So everyone begrudgingly woke up and hopped in the car to go to Canyon Overlook, a short 0.6 mile hike one way.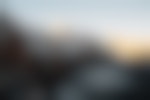 Since we'd returned our crampons the night before, this hike felt a lot more difficult than certain sections of Angel's Landing. I have bruises on my butt to tell the story.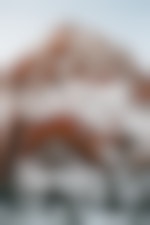 After making it to Canyon Overlook, we headed back down to camp and made ourselves a nice scrambled eggs, bacon, cheese and steak breakfast. It was probably one of the best breakfasts I've had since moving to college.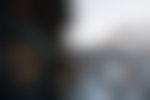 We made some friends on the way down.
And with that, we packed up our stuff and headed back home. This was an incredible trip that I'll never forget. Hopefully one day I'll be able to point this out to my grandkids and tell them, "You see that? Grandpa did that when he was 19" and they'll be like "woah, grandpa you were a badass." I highly recommend trying to come out to Zion in the winter, as there are less crowds (no shuttles!), it isn't 5 million degrees, and the snow makes everything a little more magical. Zion, you hold a special place in my heart, and I'll definitely be back. Until next time
We want to acknowledge and thank the past, present, and future generations of all Native Nations and Indigenous Peoples whose ancestral lands we travel, explore, and play on. Always practice Leave No Trace ethics on your adventures and follow local regulations. Please explore responsibly!
Do you love the outdoors?
Yep, us too. That's why we send you the best local adventures, stories, and expert advice, right to your inbox.