Lighten Your Pack with These 20 Ultralight Equivalents
Going ultralight doesn't mean you have to sacrifice functionality or safety.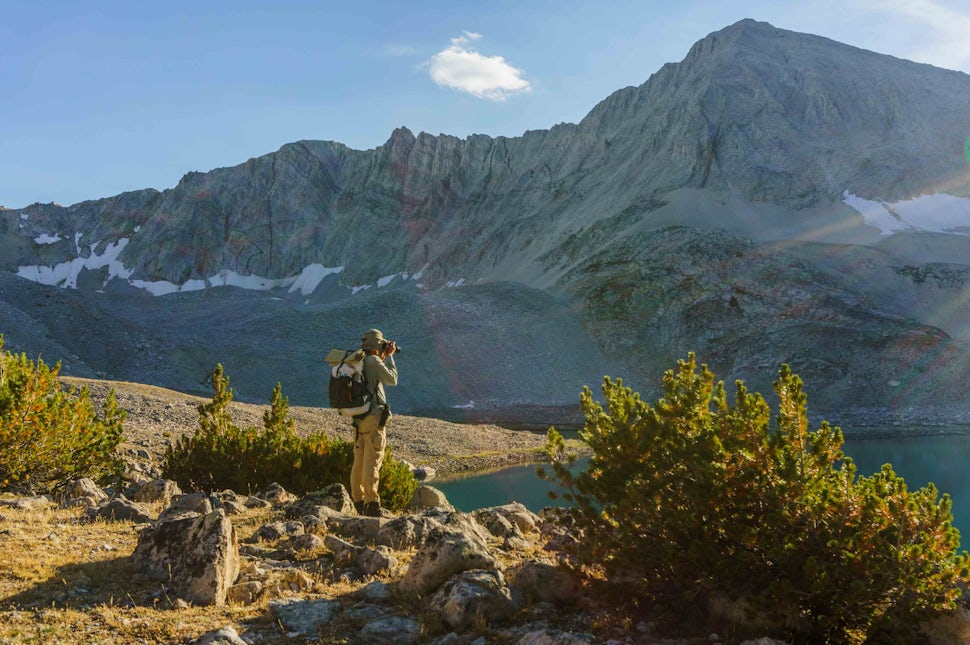 If you're new to the world of ultralight backpacking, baseweight numbers in the 5-10 lb range can sound like a hoax. I remember thinking exactly the same thing when I started out. I mean, these guys had to be skimping on essential gear somewhere to get their packs so light, right? Turns out after years of research that I was wrong - I found out it is possible to have an ultralight pack with the same basic functionality and safety features as a traditional pack. You've just got to think a little outside the box.
Below I've compiled a stereotypical traditional backpacking gear list. While this certainly won't be representative of everyone's situation, hopefully it still helps illustrate my points. For each gear item or group of items, I've also listed the ultralight equivalent and potential weight savings (detailed notes on exactly which models I compared are at the end of the article). In my opinion, you could take all of the ultralight versions without noticing any appreciable change in the performance of your gear. Again, opinions and personal preferences will differ, but my primary goal is to show that there are plenty of ways to save weight without sacrificing function or safety. Additionally, I've picked several examples to highlight how ultralight gear can actually be cheaper than its traditional equivalent!
Unfortunately covering so many ideas in one article limits how much detail I can go into. If you've read any of my other articles though, you know that I'm a huge gearhead and always ready to chat more. Whether you're hesitant about my suggestions or just curious to know more, feel free contact me (Instagram DM @addisonklinke).
1. Mummy bag (30 oz) – quilt (14.5 oz) = 15.5 oz saved
When you lay in your mummy bag, your weight compresses the down directly below you causing it to lose all its insulating properties. So why even bring that part of the sleeping bag? That's where quilts come in - they forgo the bottom of the bag, taking only the top instead. While this sounds like (and essentially is) taking just half a bag, if you research more, I venture to say you'll be pleasantly surprised at just how functional this concept is. Unless you are a die-hard side sleeper, trading your mummy bag for a quilt will keep you just as warm and arguably more comfortable since they are far less restricting than a mummy bag.
2. Canister stove (11 oz) – alcohol stove (3.5 oz) = 7.5 oz saved
Most backpacking "cooking" is really just boiling water and throwing it in a pouch - a task that $2 homemade pop can alcohol stove can easily accomplish for less weight than any commercially available models. A quick YouTube search for DIY alcohol stove will return more tutorials than you'll know what to do with. For those not interesting in tinkering around, plenty of companies like Trail Designs sell pre-made alcohol stoves, some of which even have simmer ring options if you need more versatility than just boiling water. A couple other perks to consider:
Alcohol burns cleanly and helps avoid the waste of gas canisters
Liquid fuel allows you to measure out the exact amount needed for your trip eliminating the guesswork of "how full is my gas canister?"
3. Freestanding double wall tent (57 oz) – trekking pole double wall tent (46 oz) = 11 oz saved
For general summer backpacking, a freestanding tent is more or less a luxury. Unless your locale is the desert, most campsites have plenty adequate staking ground and with a little practice, pitching a trekking pole tent is no problem. The benefits? You no longer have the weight of tent poles, just use the trekking poles you've already been carrying in your hands all day! Plus trekking poles are generally thicker and stiffer than standard tent poles, so such tents often perform better in the wind than their freestanding counterparts. If you want to go even lighter, there are plenty of tarp/bivy combos for less than a pound per person, but I personally prefer the bug protection of a tent.
4. Bear canister (41 oz) – Ursack (8.7 oz) = 32.3 oz saved
Bear canisters are heavy and bulky, but protecting your food is still important. This is where the Ursack comes in - it's a woven Kevlar bag that has been tested and certified by the Interagency Grizzly Bear Committee. That's the same certification most parks and recreation areas use as their criterion for food storage, so you should be set to go (although double checking for local exceptions is always a good idea). Since there's no hard shell, your food can potentially get crushed, but let's be honest, if most of your trail diet is freeze dried/dehydrated meals and trail mix, it's already crushed.
5. Internal frame backpack (72 oz) – frameless backpack (16 oz) = 56 oz saved
ONCE your baseweight is low enough, a frame isn't necessary for comfort. I emphasize once because it is best to save swapping out your backpack until later in your transition to ultralight. Just think, a nearly-ultralight load in a framed pack = very comfortable, but a not-quite-ultralight load in a frameless pack = very uncomfortable. Typically a frameless pack transfers load by placing a more rigid piece of gear (which you're bringing anyways) against your back. For most people, this is their sleeping pad but you can always get creative. If you still prefer a framed pack, Hyperlite Mountain Gear makes a full framed, 72L, waterproof pack that only weighs 35 oz!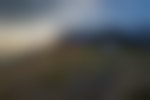 5 Tips for Getting Started with Ultralight Backpacking | Photo: Crystal Brindle
6. Traditional bottles (11 oz) – repurposed commercial containers (1.24 oz) = 9.76 oz saved
In several cases you can go to your local grocery store and buy a cheap, light, and easily replaceable version of your current gear. Two of my favorites are swapping your beloved 1L Nalgene bottle (6.2 oz) for any generic 1L soda bottle (1.06 oz) and trading your metal tea/coffee mug (4.8 oz) for a plastic instant noodles cup (0.18 oz) like Easy Mac.
7. Full-sized consumables (8.64 oz) – mini sized consumables (3.35 oz) = 5.29 oz saved
Rather than list every consumable item individually, I thought it would be easier to discuss them in general. Whether it's sunscreen, DEET, toothpaste, soap, or deodorant, most backpacking trips simply aren't long enough for you to consume a typical household-sized package of these items. Instead, grab an assortment of 1-4 oz plastic bottles from your local REI and repackage your consumables so you're only taking what you will actually use on the trip. This may seem trivial, but with liquid items the weight savings can actually add up quite quickly. For soap, Sea to Summit sells a travel-sized pack of soap "leaflets" which I find to be the coolest thing since sliced bread, but then again, maybe that's just me :P
8. Purchased first aid kit (8.8 oz) – homemade first aid kit (1.59 oz) = 7.21 oz saved
Making your own first aid kit can be a fun project for any backpacker. Plus you are much more likely to know how to effectively use a kit you created. Start with a few pill bottles, wrap tapes and other roll-type items directly onto the pill bottles, trim all excess packaging off any medication you're taking, take quantities that are relevant to the duration of your trip, and you'll be surprised how compact (yet still versatile) your kit can be.
9. Headlamp (3.2 oz) – Petzl e+lite (0.88 oz) = 2.32 oz saved
For your average nighttime camp chores, this Petzl "emergency" headlamp is more than sufficient. Other than its extremely compact size, I hardly consider this headlamp emergency since its brightness has been sufficient for all my night hiking trips.
10. Spare headlamp batteries (1.22 oz) – pinch LED light (0.25 oz) = 0.97 oz saved
It's tempting to have the comfort of spare batteries for your headlamp (and a host of other devices at that), but since you never plan to run out of batteries, I would argue that a simpler and lighter backup is sufficiently functional. Will a pinch button LED be as easy to use as your headlamp? Certainly not, but will it give you plenty of emergency light in the unlikely event that your main headlamp goes dead? Definitely.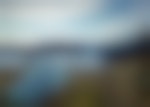 Fabric, Fabric, Fabric: Demystifying 5 Common Ultralight Materials | Photo: Josiah Roe
11. Pillow (3 oz) – rolled up extra clothes (0 oz) = 3 oz saved
Assuming you don't wear all of your clothes when you go to bed, there's no reason you can't roll some of them up to make a pillow. If your fleece is available, your pillow will likely also be softer and bigger than most inflatable models.
12. Camp shoes (12 oz) – bare feet (0 oz) = 12 oz saved
Unless your itinerary has a particular need for river crossing shoes, running around barefoot at camp is a great way to feel more connected to your surroundings while also giving your feet a breather from your hiking boots. If you need to walk a little further for chores, loosely lacing your boots can still be quite comfy.
13. Shorts (8 oz) – zip off pants (0 oz) = 8 oz saved
With each additional garment generally being upwards of 6-8 oz, maximizing each one's use is a great way to lower your baseweight without needing to spend money on any more gear.
14. GPS device (9.2 oz) and reading book/journal (7 oz) – smartphone apps (0 oz) = 16.2 oz saved
Instead of keeping your smartphone tucked away in airplane mode for the whole trip, why not install a few apps that allow you to replace some of your heavier gear items.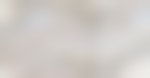 Every Backpacker Should Print Their Maps from Caltopo. Here's Why. | Photo: Addison Klinke
15. Commercially sold topo map (1.76 oz) – custom printed map from Caltopo (0.04) = 1.73 oz saved
Instead of bringing an entire booklet, print just the portion of the trail you need thereby saving weight and making the map more useful for your particular scenario.
16. Dry bag (5 oz) – Ziploc (0.35) = 4.65 oz saved
Cheap, simple, lightweight, and compact - Ziplocs are great for keeping sensitive gear like paper maps and electronics protected from the elements.
17. Pack cover (3 oz) – trash bag (2 oz) = 1 oz saved
As a less expensive alternative, line your backpack with a standard black trash bag to waterproof your gear from rain. Additionally, pack covers can allow rain to seep into the gap between your shoulders and backpack, so the trash bag method is arguably more functional.
18. Dinner bowl/plate (3 oz) – none (0 oz) = 3 oz saved
There's generally very little need for dedicated dish sets when backpacking. Many snacks like trail mix or power bars can be eaten with your hands. For dinners, there's no reason you can't eat your freeze dried/dehydrated meals out of the pouch you already brought along to cook them in. If your backcountry kitchen is slightly more gourmet than pre-prepared meals, eating out of the cookpot is an easy solution as well. In all cases, you'll bring less gear and also do less dishes which means more time to enjoy the great outdoors :)
19. Towel (1.5 oz) – quick dry clothing (0 oz) = 1.5 oz saved
Pants, shirts, fleeces, rainshells, you name it – it seems like every piece of outdoor clothing these days advertises it's quick dry properties, so why not take full advantage of that awesome technology. Plus if you follow my advice about eliminating dishware above, there aren't any situations where you regularly need a towel for camp chores.
20. Two beers (26.1 oz) – none (0 oz) = 26.1 oz saved
A cold beer at the end of a long day hiking sounds great, but as far as weight goes, I personally don't think it's worth bringing any alcohol. If you have a special occasion, going with canned beverages at least eliminates the weight and bulkiness of a glass container.
If you've been doing your math, you'll notice that we saved a total of 225 oz or 14.1 lbs! It's amazing how much an ounce here and there can add up. While that's a good start down the ultralight path, there are certainly even lighter versions of the gear I've listed (i.e. 950 fill power quilt instead of 800 or a tarp/bivy shelter system instead of a double wall tent). One of the great things about ultralight is there's no one correct way to go about it since the gear lists are virtually unlimited! So while this article highlights my approach, if you research further and read some forum threads on BackpackingLight.com, you're certain to find other suggestions that may appeal more to your specific needs.
Gear References for Weights
1. Kelty Cosmic Down 40 vs. Enlightened Equipment Enigma 40
2. Jetboil Flash Lite Carbon vs. my own DIY system
3. REI Quarter Dome 2 vs. Tarptent Stratospire 2
4. BearVault BV500 vs. Ursack Major
5. Osprey Atmos 65 vs. Mountain Laurel Designs Exodus
6. Nalgene 1L + Snow Peak Titanium Trek 700 mug vs. Refreshe 1L sparkling water + Easy Mac cup
7. Full tube of Sawyer SPF 50 vs. miniature bottle (additional savings from DEET, toothpaste, etc. not considered)
8. REI vs. homemade 2 pill bottle kit
9. Black Diamond Spot vs. Petzl e+lite
10. 3 alkaline AAA batteries vs. Photon Micro Light II
11. Exped Air Pillow
12. Estimate for Crocs
13. Estimate for typical hiking shorts
14. Garmin GPSMAP 64st and 200-page paperback
15. Official Laugavegur Trail map vs. 1 page print from Caltopo
16. Seal Line Black Canyon 5L dry bag vs. gallon Ziploc
17. Osprey UltraLight pack raincover (large) vs. Kirkland Signature brand trash bag
18. MSR alpine nesting bowl
19. Pack Towel Ultralite hand-size
20. Two 12 oz aluminum cans
Cover photo: Addison Klinke
We want to acknowledge and thank the past, present, and future generations of all Native Nations and Indigenous Peoples whose ancestral lands we travel, explore, and play on. Always practice Leave No Trace ethics on your adventures and follow local regulations. Please explore responsibly!
Do you love the outdoors?
Yep, us too. That's why we send you the best local adventures, stories, and expert advice, right to your inbox.