8 Things You Should Know About Your Down Gear
Before you spend hundreds of dollars, it's worth understanding all your options.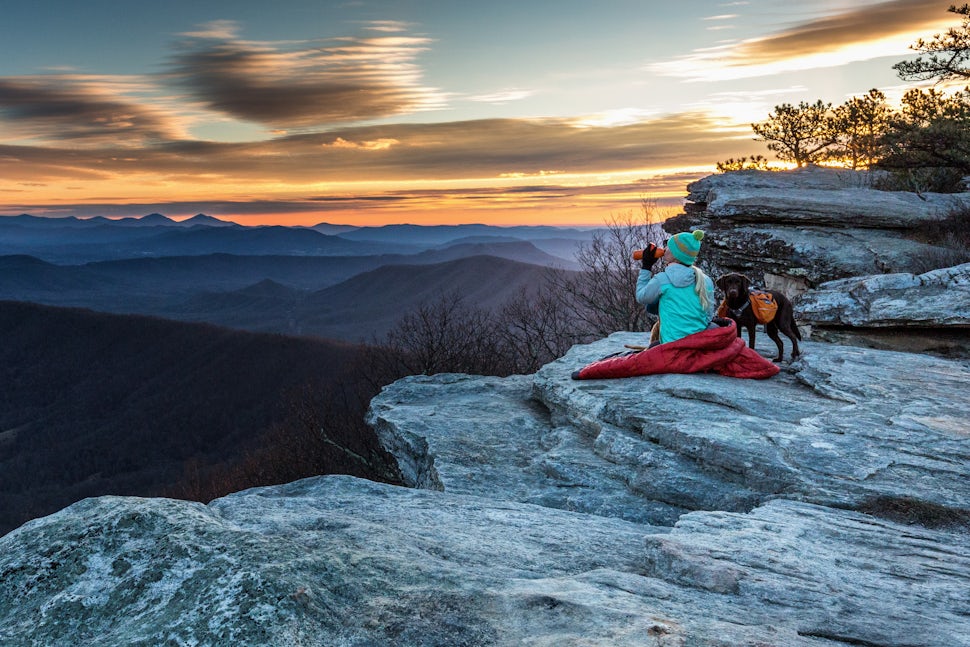 Down is often our go-to solution for insulation on the trail and for good reason – it's nature's ultimate solution in the quest for the highest warmth to weight ratio. However, when it comes to buying and caring for down gear, there's a lot more to learn than initially meets the eye. Below I've compiled the top 8 things I think are essential when it comes to understanding down gear.
1. The Differences Between Down and Synthetic Insulation
Before you spend hundreds of dollars on a new down jacket or sleeping bag, it's worth understanding all your options. Synthetic insulation is a popular and generally less expensive alternative to down. The biggest consideration when choosing between down and synthetic insulation is often climate – synthetics excel in wet climates since they don't lose their loft when they absorb moisture like down does. On the flipside, synthetics are heavier, less compressible, take up more room in your pack, and will not last as long as a quality down garment.
2. What "Fill Power" Means
Not all down is created equal. However, you can determine down quality from fill power, a number which measures how many cubic inches one ounce of down occupies. A certain amount of high fill power down takes up more space (and therefore provides more loft) than the same amount of low fill power down. Since warmth depends on loft, a higher fill power can achieve the same warmth for less weight, which is of course the ultimate goal. Another perk is that high fill power down garments (in the 750-1000 range) are more compressible and last longer than their low fill power counterparts (in the 400-650 range).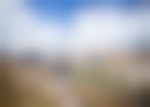 Summit La Plata Peak | Photo: Mike Fennell
3. How to Shop for Down Gear
Obviously, you could achieve the same warmth with a lower fill power down by simply adding more of it, and that's where fill weight comes in. In order to accurately evaluate the warmth of a down product while shopping, you need to know its fill power and fill weight. I usually multiply fill power and fill weight together to get an objective (although relative) measure by which I can compare different products (i.e. 1.8 ounces of 900 fill vs. 2.5 ounces of 650 fill). There are certainly other ways to compare products, but whatever approach you choose, it's good to have an understanding of which key factors affect warmth. If you're really into the technical side of garment warmth, consider reading up on CLO values, which are an even more quantitative method some hikers use to define how "warm" a garment (down or synthetic) really is.
4. What DWR and Hydrophobic Down Do
Remember how down doesn't do a good job handling moisture? Well that's where DWR (durable water repellant coating) and hydrophobic (water resistant) down come in. The key difference is that DWR typically refers to a coating on the shell fabric of the product while hydrophobic treatments are applied directly to the down. DWR will wear off over time, and since it's not truly waterproof, there are limits to how much it can protect your down gear. Hydrophobic down has many brand names and is a relatively new invention, so the debate is still open on how effective it really is.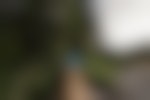 Redwood National and State Parks | Photo: Austin Trigg
5. How Different Baffle Constructions Affect Warmth
If you look carefully at manufacturers' descriptions, you may notice terms like "sewn-through" or "box-baffle" construction. A sewn-through garment attaches the inner and outer layers of fabric directly together, effectively sandwiching the down in between. In comparison, box-baffles (generally used in sleeping bags and parkas) have a third layer of fabric perpendicular to the inner and outer shells that bridges the gap between them, creating a 3D box structure. Unlike a sewn-through construction, the inner and outer fabrics are never sewn directly to each other, giving the down more space to loft fully which increases the overall warmth. However, box-baffles are more time intensive to create, so they are more expensive.
6. How to Care for Your Down Gear
The upfront cost of a quality down garment can be a bit shocking, but with the proper care, your investment can easily last upwards of 20 years. As down gear gets used and worn, dirt, grease, and other contaminants from our skin begin to collect on the down resulting in decreased performance over time. However, a good wash in your bathtub with a down-safe soap like Nikwax can make an old jacket or sleeping bag brand new! Enlightened Equipment has an excellent article that goes into more detail about cleaning and care.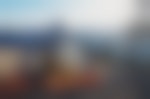 Camp at Glacier Point | Photo: Sarah Vaughn
7. How to Store Your Down Gear
Compressing down causes its performance to decrease over time, so it's essential to only squeeze your gear into that stuff sack out on the trail. At a minimum, down gear should be kept in an oversized bag when in long-term storage at home to allow it to loft. Ideally, you'd be a super down geek like me and individually hang every piece of gear up in your closet, but I understand that not everyone wants their hiking gear to dominant their closet space.
8. Other Down Gear to Consider Besides Sleeping Bags and Jackets
Down jackets and mummy bags are some of the most common kinds of gear hikers purchase, but there are plenty of other useful pieces of down gear available. A couple of my favorites are down pants and camp booties which are perfect for keeping you nice and toasty on winter expeditions. For the gram-counting ultralight hikers, there are also beanies out there that only weigh 1 ounce. And last but not least, don't forget about these down quilts.
Cover photo: Christin Healey
We want to acknowledge and thank the past, present, and future generations of all Native Nations and Indigenous Peoples whose ancestral lands we travel, explore, and play on. Always practice Leave No Trace ethics on your adventures and follow local regulations. Please explore responsibly!
Do you love the outdoors?
Yep, us too. That's why we send you the best local adventures, stories, and expert advice, right to your inbox.