Where Nature Roams Free: The Boundary Waters
These lands are for you and me.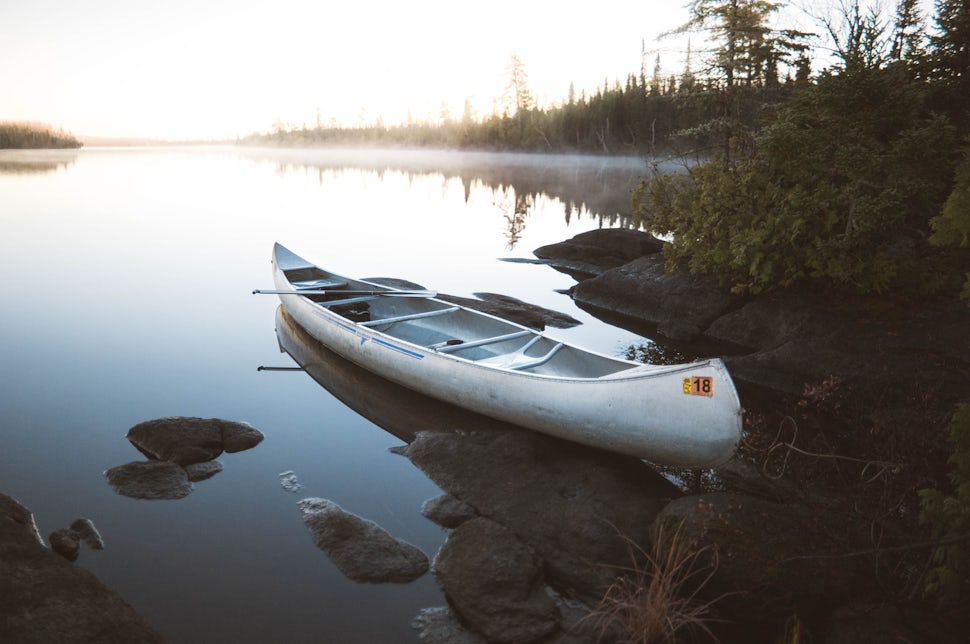 In 1978, the BWCA Wilderness Act was passed to preserve and protect the approximately one million acres of waterways, boreal forests, and untouched wilderness of the Boundary Waters Canoe Area. Nestled within the Superior National Forest of northern Minnesota, the protected wilderness area is unlike any other. Hosting more than 250,000 visitors each year, the BWCA is unknown to many, though there is something for almost everyone to appreciate and enjoy. From the 1,500 miles of canoe routes to the backcountry hiking, this wilderness is not to be missed.

This is a place where nature roams free; where you disconnect from society and reconnect with the Earth. Few places truly offer the solitude and serenity you find in the BWCA. We were invited to spend a weekend here and left with new friends, new memories, and a new appreciation for a place we never knew existed. Here is a journaling of our experience.

THE HUNTER'S HEART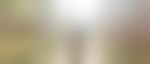 Day one. We had a much needed late start to our first day. The night before was spent with beer, ramblings of adventure, talks of tomorrow, and more (delicious) beer. As the sun's rays brightened through the cabin windows, we all slowly rolled out of our beds. Nature's alarm clock can be a powerful one. Our wonderful hosts and new friends Will Jenkins and Lukas Leaf made sure to pull out an impressive breakfast spread, complete with coffee, yogurt, oatmeal, fruit, bagels, and various danishes. I chose a danish. Two danishes*. My health be damned when a full day of grouse hunting was on the docket. What's grouse hunting? I'm so glad you asked. I knew I wasn't well-versed in hunting, but I didn't even know what this animal looked like. I didn't even know what species it was, so I may not be your best source of information. Turns out they are funny little birds that wander around on the ground, and are apparently very hard to spot, thanks to their camouflage. When startled, they will jump up and fly away, in which case you try your darnedest to land a shot (definitely impossible?). If you didn't know, now you hopefully know. So after breakfast, we loaded up the gear, and headed down the famous Gunflint Trail. Allie and I rode along with photographer, filmmaker, and other new friend, T.C. Worley. If you are unfamiliar with that name, just type it in the old Google-machine, and sit back and enjoy. We talked for a bit about the North Dakota pipeline protests, and the similarities between what's going on over there and the constant fight for protection of the BWCA... but we'll get into more of that later.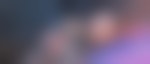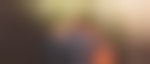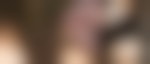 So what goes into a day of grouse hunting? Man, you're full of questions today. On a typical hunt for those funny little birds, you walk. I'm convinced that's all you do, because we sure did a lot of it that day. It's basically just "armed hiking" as Will put it. So, our first weaponized stroll (trying to get that trademarked) was a group effort through some seriously beautiful land. We all swayed through the trees, up and down rocky hills, making our way deeper and deeper into the forest. Although I was only armed with my camera, I swear I felt a tickling sense of primal directive; I was part of something that my ancestors had to do to stay alive, eventually resulting in... me. Hunting has this weird stigma attached to it, just like anything that has the capacity to host extremism, and I think it's based in misunderstanding. The most I had ever hunted for was fish in the sea, but as soon as my boots hit the same ground as the real hunters around me, I felt an intriguing sense of community, of respect, of heart. These men didn't come all this way to destruct, they came here to conserve. They love this land just as much as any other outdoor enthusiast, and they do everything they can to keep it wild, just the way we like it.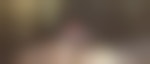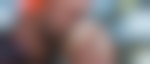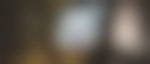 In a single day, we wandered our way through lush forests, gloomy marshlands, and miles of sunny open air. I'll save you the suspense by saying we didn't shoot or even see a grouse the entire day, but that didn't take away a single drop of joy from my spirit. In my eyes, I got to spend a full day out in a truly gorgeous landscape, camera in hand, and friends at my sides. I was in heaven, and just because part two of the mission didn't pan out, it's still a win in my book.
Upon our arrival back to the cabin, Lukas was already prepping for the dinner we were about to feast on. Did I mention he was an executive chef? We were in for a treat. There is nothing better than a home-cooked meal after a day out on the trail. As the sun faded away, I grabbed a few shots of the lake, the cabin, and when it was time to get some shots of the food, I failed miserably. I was too busy chowing down on (are you ready for this?) mushrooms wrapped in goose, which was the greatest thing I've ever tasted (I'm literally watering at the mouth), juicy grilled peppers, some kind of amazing mushroom bisque (I swear he put something illegal in there), and some of the most tender venison this side of the galaxy. I'm not exaggerating when I say this day, this entire trip, was one that I'll tell until I'm old and grey. Day one in the Boundary Waters was enough to pull me back for a yearly trip, and we haven't even gotten to the best parts.
-Zach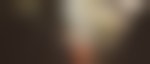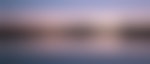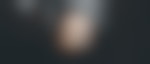 SUNRISE MISSION
"It's 7:00." - "Let's do it."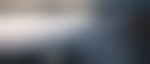 Day two. We were the knife to cut the glass lake; the alarm to wake the sleeping sun. Late last night, T.C. planned a paddle (or a heist, as I'm going to imagine it) to capture sunrise on the lake. I was the partner (in crime, probably) to join him. I am certainly not a frequent canoeist, so an experience like this had never made its way into my book of adventures. As soon as my paddle struck water, I was grinning ear to ear. The lake was smooth as butter, the trees reflected in perfect symmetry, and the sky went from a strong gradient of purples to a yellow that would make any photographer stop and stare. It was one of those moments where you take a billion photos of the exact same thing, and it's never enough. I hope some of these can do the morning some justice.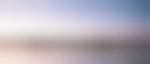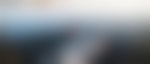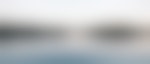 Our initial plan was to set off at the dock, paddle around to see the sun, and circle back to the cabin. Little did we know there would be the most perfectly placed, perfectly sized, perfectly picturesque island to hop onto and explore. As a photographer, this was a goldmine. It allowed us to see the lake from a vantage point of a canoe, but on our feet, now able to use the canoe as a subject. It just sat so peacefully on the island shore. The first image in this essay is exactly what I'm talking about, and it's one of way too many. T.C. was also kind enough to indulge me by paddling around the island for a few minutes while I grabbed a few shots of him in motion. Every angle was a seemingly photoshopped work of art, and to think there are endless views like this is simply unfathomable. There may not be any sky-scraping granite walls, but the BWCA needs nothing more than these tree-lined lakes to keep me coming back for more.

-Zach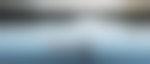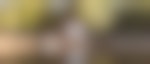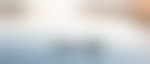 "It's those late nights that lead to first light.

The long walks peppered with small talks.
Meals shared among new friends you never knew you needed.
How necessary those days; the days without service.
Far from what can, would, or could.
A little time away to reset, be present, and truly embrace this moment given to you."
-Allie
HOME FOR A NIGHT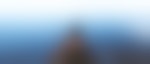 My first canoe venture was Saturday; two days into our Boundary Waters trip. Though the name of the lake escapes me (there are literally thousands), I will never forget the feeling of being out on the water. It was a feeling of stillness. The air was crisp, and void of sound other than our paddles gliding through the water. The lake was clear enough to see plants and rocks without straining my eyes. Horizon and water met in every direction I looked; only to be divided by the endless tree-line. I suppose the pike we were fishing for wanted to round out the experience, as they were extremely still- no bites for anyone!

Though we didn't leave with any fish (quite an accomplishment between six people), I felt like we came back with so much more. There were no phones, no sense of urgency, and no need to be anywhere but right where I was; in the canoe.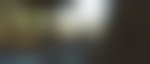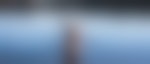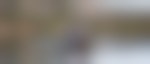 To my delight, there was another paddle to be done later in the afternoon.

We took our time getting back to shore; eventually loading the trucks, and finally making our way back to the cabin. With only a few hours of sunlight remaining, we left almost as quickly as we arrived. This time, canoeing was our avenue to the night's campsite. Five people, two canoes, one destination: The small island about ¾ of a mile away. A little home away from home, if you will. Without hesitation, we were off.
I was focused on keeping my paddling in sync with my canoe-mates, T.C. and Lukas. Just as I was getting the hang of the pace, and had a moment to look up, we were sliding onto the island's sandy shore. It was all too easy to lose track of time on our short trip. You know, when you're surrounded by a truly wild place, conversation isn't necessary.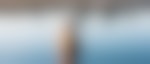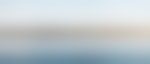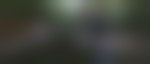 As we finished setting up camp, everyone gathered around the fire-pit. Lukas was at it again; preparing dinner. Moose stew, to be exact. We watched the cast-iron pot for hours. The sizzling meat and vegetables under glowing embers was mesmerizing. The overarching theme of our weekend made its way back into my mind; time, appreciation, care, and conservation. Call me crazy, but there is something beautiful about feeling hunger pains and patiently awaiting a crafted meal. To me, it just fit with our experiences from the previous days.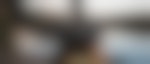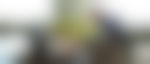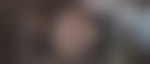 This was a night I surely won't forget. Camp was to my left, the fire to my right, while moose stew and a hot toddy resided in my lap. Plus, Zach and T.C. went on another mini-venture, aka night-canoeing, ("... It was a moonlight mission... " -Zach) to retrieve the sacred camp dessert we all know and love (s'mores, guys. It was s'mores). There was just something magical about being surrounded by water on all sides and the forming of new friendships in the wildest place I've ever been. We laughed, we learned, and we reflected on what the weekend meant to us. I realized it wasn't just about this place, but the experience you have here.

- Allie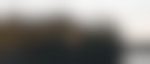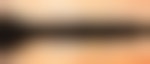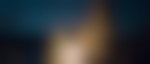 WHAT NOW?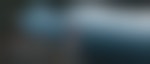 I know you might be thinking, "Okay, I'm glad you guys had a great experience in the BWCA... but what does that have to do with me?" I would say to everyone reading this, "more than you may realize." The BWCA is a magical place and we need to make sure to keep it that way. This area is under constant threat from a proposal to implement a sulfide-ore copper mine, courtesy of Twin Metals Minnesota. The hunters, fishermen, canoeists, and general outdoorsmen treat the BWCA like home, and they sure don't have to fight this fight alone.

On December 15th, 2016, it was announced that the mining lease that was up for renewal was denied. This is incredible news, especially to the groups and individuals that have worked tirelessly to make it happen. That being said, this is not the finish-line. The BWCA needs to be talked about, enjoyed, and defended to stay as peaceful, healthy, and wild as it always has been. The denial of this proposal is only the tip of the iceberg, and only truly helps for the next two years. If you'd like to offer your support, you can click HERE, and follow the call to action to let Minnesota representatives know you're not okay with the trashing of such a pristine wilderness area. You can also follow along and join the conversation on the Sportsmen for the Boundary Waters Facebook Page.
We really do hope you enjoyed the photos and the stories that accompanied them. If you ever have the chance to make it over there, even if it's just for a weekend, get out there. It's a weird feeling when you first see it, because it's unlike anywhere else we've ever experienced. Let's not forget that these lands are for you and me. If we want places like this to last, we need to defend them.
-
Thank you:
Sportsmen for the Boundary Waters
Social
Instagram:
@zachtheleon / @allietheleon
Twitter:
@zachandallie
Website:
Zalleon.com
We want to acknowledge and thank the past, present, and future generations of all Native Nations and Indigenous Peoples whose ancestral lands we travel, explore, and play on. Always practice Leave No Trace ethics on your adventures and follow local regulations. Please explore responsibly!
Do you love the outdoors?
Yep, us too. That's why we send you the best local adventures, stories, and expert advice, right to your inbox.