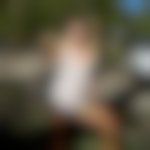 Not just any girl goes camping. Believe it or not, peeing in the woods and swatting at mosquitos just isn't for everybody. But if you can put up with the dirty details, there are still ways to camp like a champ – and look good doing it.
1. Bring bison brats.
Regular hot dogs scream "camping with Dad". Not that there's anything wrong with that. Plus, that whole way to his heart thing.
2. Know how to pitch a tent.
And where to pitch one. Avoid beetle kill trees, point your heads up hill, and make a contingency plan for rain. There's nothing like solid tarp placement to keep things cozy.
3. TURN YOUR CELL PHONE OFF. LEAVE IT OFF.

4. Pack bug spray with a higher percentage of deet than your guy's.
I recommend Muskol 95%. You'll have him wondering how you're so brave – and borrowing it. Extra points if you call it "jungle juice."
5. Pretend you don't care you look like shit.

6. Bring biodegradable soap, so that when you start to smell like shit, you can fix it.
I recommend the Sea to Summit line and Summer's Eve cleansing cloths.
7. Wake up fresh.
Throw a piece of gum, chapstick, and my personal favorite – Kleenex – into your jacket before bed.
8. Admit there's no way you're chopping the firewood.
This makes up for emasculating him on numbers 2 and 4 and therefore impresses him, all reverse-psychology-like.
9. Give him your best bear call (preferably after a few beers around the campfire).
Mine goes like "HEEEEAAAY BEAR" with something of a valley girl accent.
10. Out-roast his marshmallow. wink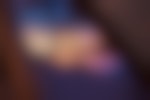 Check out more of Whitney's adventures on Whitneyljames.com/.
Published: January 8, 2015
Please respect the places you find on The Outbound.
Always practice Leave No Trace ethics on your adventures. Be aware of local regulations and don't damage these amazing places for the sake of a photograph.

Exploring the Best of Moab in One Winter Weekend
Moab, Utah
This winter my buddy and I decided to spend a weekend hiking and doing landscape photography around Moab, Utah.

Is Your Surfing Habit Getting You into Trouble with Your Significant Other?
New Zealand
Have you ever came across what some may refer to as a conflict of interest in regards to planning your epic family holiday destination?  Well I can tell you about our family experience and how we dea.