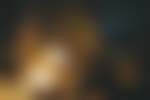 Who doesn't love getting outdoors and enjoying a roaring campfire? From sitting around it with your friends to cooking a few of your favorite bites, a campfire ties the whole camping trip together. To ensure you build a fire that won't disappoint, we've outlined a few key steps below:
Make sure campfires are allowed at your site.

Pick your spot. If there's a fire ring, you're all set. If not, find a safe area (downwind from your tent) and dig a small hole and circle it with rocks.

Get your tinder (dry twigs, dry needles, or bring a little newspaper) and lay the items on the bottom of the ring.

Take your kindling (smaller pieces of wood – if it snaps, it's good to go) and create a teepee over your tinder. Remember to leave room for air to get in and to add more tinder if needed.

Light the base of your tinder.

Blow lightly at the base of the fire.

Once you've got the tinder and kindling burning, add your logs (fuel) around the kindling either in a teepee form or stacked like a log-cabin.

Don't forget to pour water on the fire until the smoke stops when you're done.
Inside tip: bring lint from your dryer and coat it with Vaseline. It's an easy fire starter to pare with your tinder.
Here's a helpful video to get you going on the basics:


Check out more of Kourdory TV's videos.
Published: March 16, 2015
Do you love the outdoors?
Yep, us too. That's why we send you the best local adventures, stories, and expert advice, right to your inbox.