How To Weekend Warrior: Los Angeles To Yosemite
We only had a weekend and used our determination to have a wonderful trip.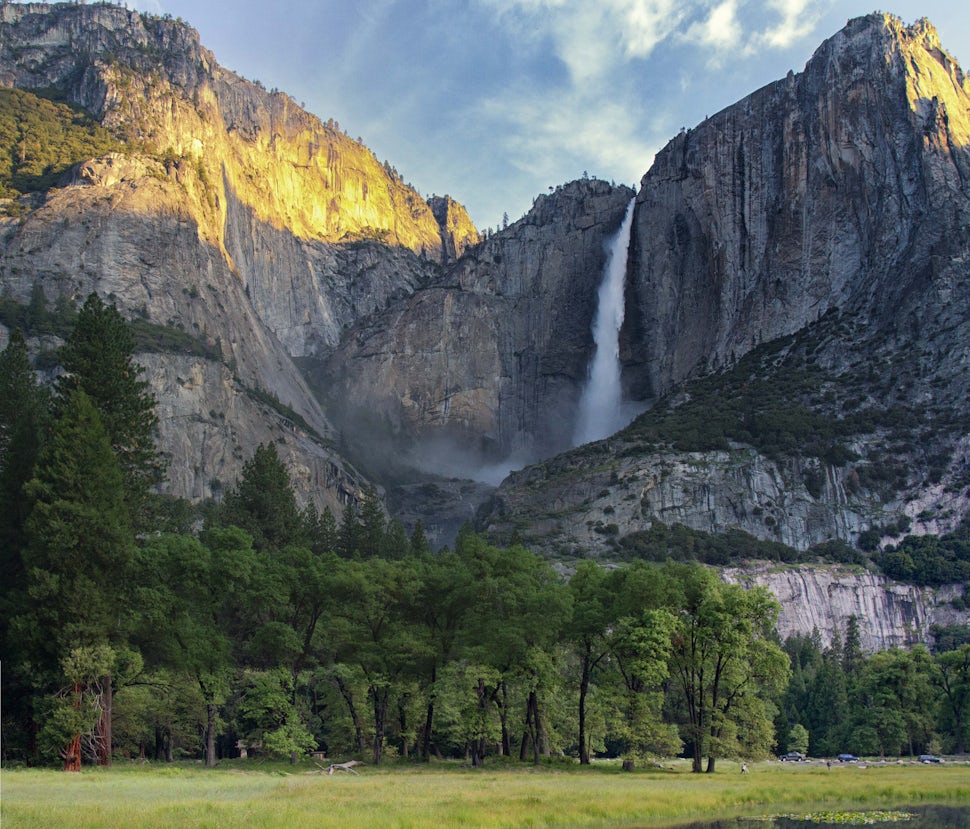 Work and conflicting schedules continue to limit what is possible for us... if we let it. With only a weekend to spare, we drove from Los Angeles to the Yosemite Valley for a satisfying two day road trip adventure.

On Wednesday she told me she had never visited Yosemite and we decided to go that same weekend. We knew if we were going to get a trip worth the 11 hour total drive time that we would have to have a good plan. Where to stay and what to do are the big questions we needed answered. Below is the master plan we devised driving up the freeway on Friday night and further down are the finer details of how we managed a wonderful weekend in the Yosemite Valley.
EXECUTED ITINERARY:
Left Los Angeles Friday night at 1130pm and arrived in Yosemite Valley shortly after 5am.
Saturday:
Yosemite Falls Hike to Yosemite Point (8.4 miles RT, 4170 ft elevation)
Yosemite Valley Floor Loop – partial (2 miles of the 11)
Lodging at Curry Village (Now called Half Dome Village)
Sunday:
Glacier Point for Sunrise (45 minute drive)
Sentinel Dome (2.4 miles RT, 400ft elevation)
Taft Point from Sentinel Dome(2 miles roundtrip)
Long Drive Home
FRIDAY NIGHT:
Leaving on Friday night was a must for two reasons: to get to Camp 4 (first come, first serve campsite) early enough to get a spot and to be in the valley by sunrise. This meant we had to start driving at 11:30pm on Friday night to get to the valley by 5am Sunday. It would be a good strategy to take turns driving so we could both sleep but I get car sick easy unless I am driving. I bit the bullet and drove the whole way and she stayed awake with me (for the most part).
SATURDAY:
We got to Camp 4 at 5am and the line was packed! There were more than 25 people already in line waiting for a camp spot. We didn't want to waste time and NOT get a spot. They don't sign you in until 8:30am. 3 1/2 hours from our 36 hours in Yosemite was not going to be wasted.
We left Camp 4 and cruised to a wide open parking lot in front of Yosemite Falls. We made a few breakfast burritos and drank coffee listening to the thunder of the falls. Once done we packed up for our big hike of the weekend. The leg pumper and endless switchbacks that make the hike to Yosemite Point. Starting just after sunrise was vital with the sun shielded from us for most of our ascent and a lack of people crowding the trail. The hike is tough but, due to it being so close to the falls, you are greeted with many inspiring and motivating sights along the way. Finally, reaching the falls overlook and then Yosemite Point was a triumph. The view was worth every step. Looking down we realized how high we had climbed. The views of Half Dome, Glacier Point and all of the valley was stunning. We got to the top around 10am, had an early lunch and took a quick nap with Half Dome in sight.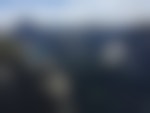 Photo: Carolina Montenegro – view from Yosemite Point

The hike back down was a different story. Parts were very steep and our knees took a pounding. The Yosemite crowds had begun to show up as well. The trail was packed with people at every turn. Many groups asked, "How much further?". Due to small conversations our trip down took the same as our trip up! We eventually made it and still had plenty of energy.
With more fuel in the tank we decided to wander the valley floor to see it all from a different perspective. It is so easy to hike around the valley and the views are some of the best in the world! We headed back to the car and made some food for an early dinner. After waiting for sunset while looking at Half Dome we headed to Campground reservations hoping to get a lucky spot. We didn't. Then headed to Curry Village trying our luck there and we scored! They had a non-heated tent available and we snatched it. We headed to our tent and got some much needed sleep.
SUNDAY:
5am wake up. It was hard having not slept on Friday night. We got up slowly, packed the car and headed for sunrise at Glacier Point. The windy drive up there always builds anticipation of the gorgeous views to come. We saw daylight getting brighter and brighter and feared we might miss it but we didn't. Only one other car there made it feel like we had the place to ourselves. We made our signature breakfast burritos and coffee as we saw the sun rise right next to Half Dome. The view was breathtaking. Seeing the look on her face as she saw it for the first time was filling.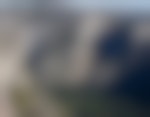 Taking in the view at Glacier Point

After not wanting to leave but finally getting up to go we drove to our hike for the day. Down the road from Glacier Point is my favorite spot for Yosemite Valley views, Sentinel Dome. It is only 1.2 miles up to the top and offers full 360 degree view of Yosemite National park. It may be my place on planet earth! She loved it and couldn't stop walking around the top of it. Sore muscles or not, this view made it all worth it. We found a rock to sit on and sat looking at Yosemite Falls from our dome and looking at our days work from Saturday. After a while and with renewed energy we decided to take the hike over to Taft Point as well. This added four miles to our tired legs but the elevation is minimal and we were motivated. The fun thing about Taft Point, besides another wonderful view, is the ability to lay your bellies and look dowwwnnnnnnn. Looking down all the way to the bottom was heart stopping and thrilling. Were weren't sure if we should but took all the safety precautions we could and dipped our heads over. We eventually got so comfortable with it that we stayed there for quite awhile chatting with each other. We got up and knew it was time to say goodbye to the Yosemite Valley. Both of us had work on Monday and yet we both hadn't given work a thought the whole weekend until then. I guess that's what it was all for this time.
We took in our final breath of Yosemite Wilderness and exited the park for our 5 1/2 hours back to Los Angeles. The other slept while we drove home dreaming of that golden reflection.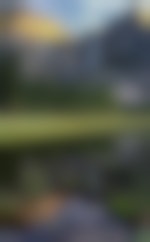 Photo: Turner Munch

We want to acknowledge and thank the past, present, and future generations of all Native Nations and Indigenous Peoples whose ancestral lands we travel, explore, and play on. Always practice Leave No Trace ethics on your adventures and follow local regulations. Please explore responsibly!
Do you love the outdoors?
Yep, us too. That's why we send you the best local adventures, stories, and expert advice, right to your inbox.