Ultimate Insider's Guide To Jacksonville: From "The Beaches" to Riverside
Want a weekend away to a hidden gem in Florida for outdoor enthusiasts? Head to Jacksonville and The Beaches of Jacksonville for watersports, fun in the sun, amazing music, and mouthwatering food.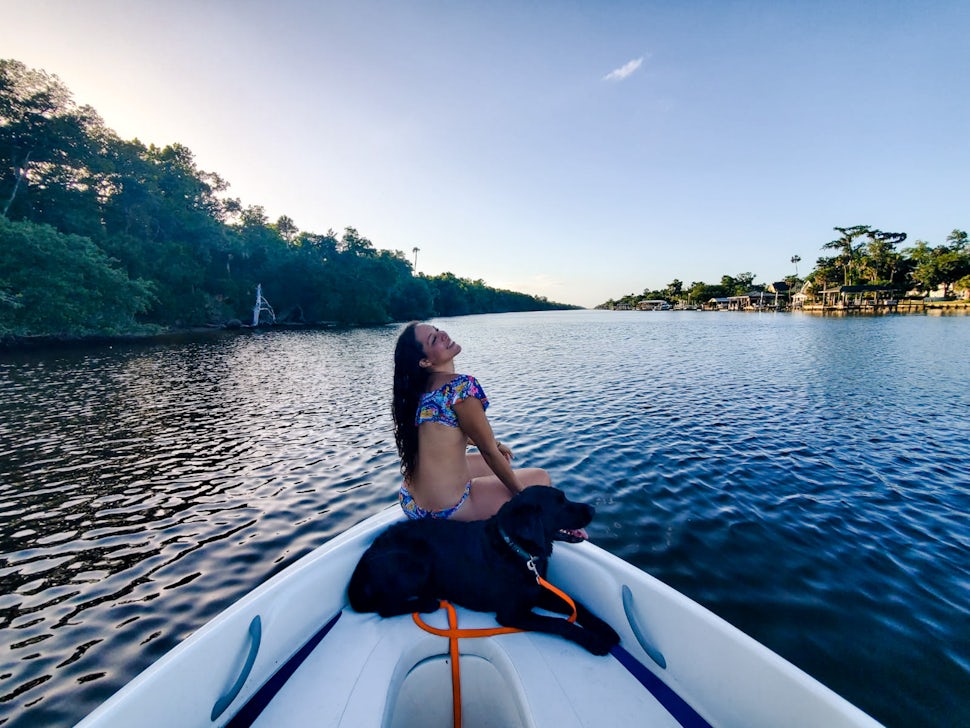 Florida has over 1350 miles of pristine coastline thanks to being a Peninsula. This means you have a lot of choices when visiting Florida for beaches, the outdoors, and exploring nature. However, when most people come to visit, they stick to Miami, the Florida Keys, Clearwater, and other popular beaches. I am a Florida native and I also can say when I was younger I was guilty of that as well. J
acksonville Beach and Jacksonville over the years have grown into a youthful, active, and fun city full of adventure. I hope this guide will convince you to stop in one of my favorite cities in Florida.

My name is Sarah Fay from Travels of Sarah Fay, an adventure travel blog always seeking unique experiences and stays. I was born in Orlando, Florida, but have always explored my state with day trips, weekend trips, and have traveled to 38 states and 50 countries. However, I have been very excited to share Florida's natural beauty and unique places after coming back home after a few years overseas. Growing up I played indoor sports and didn't get to fully appreciate the outdoors until after college. Now I found I am lucky to be in one of the best states to explore everything from caves, springs, beaches, and live in a state people dream of vacationing too. Jacksonville offers history, a beaming nightlife, and great outdoor recreation opportunities. With the largest urban park system, over 270 days of sunshine per year, and a youthful city with an average age of 36 you know Jacksonville is always a good time.
Jacksonville- The Most Underrated City in Florida
Jacksonville is a huge city with a unique mix of outdoor recreation, neighborhoods with character, a great live music scene, and mouthwatering food. Many don't realize how much Jacksonville has to offer, but as the largest city by landmass in the contiguous USA with over 840 square miles, there is bound to be a lot of things to do in Jacksonville.
Things To Do In Jacksonville
The Beaches- Jacksonville Beach, Atlantic Beach, and Neptune Beach
With a myriad of barrier islands, 22 miles of beaches, and 1,100 miles of navigable water and shoreline, there are a lot of water activities and things to do at "The Beaches" in Jacksonville. The Beaches consist of Jacksonville Beach, Atlantic Beach, and Neptune Beach, and each offers something unique and worth seeing. On my recent trip up to Jacksonville, I stayed in Jacksonville Beach, and for an outdoor enthusiast that loves water activities, it is the perfect place to be.
These off-the-radar beachfront communities are a must on your trip to Jacksonville.
Jacksonville Beach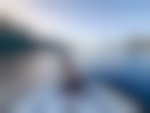 Imagine breathing in the salt air as the ocean breeze whips your hair back as you cruise down the beachside on a bike- that is a common site in Jacksonville Beach. A laidback Florida beach town that makes you feel a world away from the bustle and traffic of Downtown Jacksonville.
The people are friendly and it is hard to come here without making friends. Maybe it is because the weather is so good, but I think it is Florida in general. It won't be long before you are invited to a live band at Lynch's Irish Pub or trivia night at Hoptinger. Making friends is easy with the amount of activity going on, from beach volleyball outside of Margaritaville Beach Hotel to fishing off Jacksonville Beach Pier. You will never be bored in this active youthful beach town!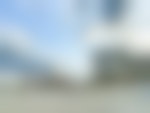 Florida's best watersport getaway is Jacksonville Beach hands down. During my time there I went tubing and boating at sunset through the windy waterways lined with homes and wildlife, and I even got a beginner lesson on wakeboarding.
Home to the Salt Life Movement, Jacksonville Beach not only promotes enjoying the water but also protecting it. When you are around town and even at your accommodations you will see signs on protecting the sea turtles nesting on Jacksonville Beach.
Looking for nightlife at The Beaches? Jacksonville has you covered every night of the week with live music, breweries, and bars/restaurants. A few of my favorite places were The Shim Sham, Lynch's Irish Pub, and Surfer Bar.
Neptune Beach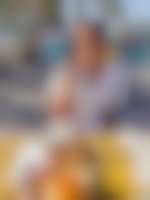 A few short miles north brings you to Neptune Beach, a classy area with amazing restaurants like The Flying Iguana, The Poe Tavern, and ice cream heaven at Whit's. Also, they have one of the best beach bars with great food and live music at the world-famous Lemon Bar.
Learn how to surf at Neptune Beach's Jax Surf and Paddle surf shop, and shop for the perfect outfit at one of the many boutiques to get fit right into your new Florida beach lifestyle.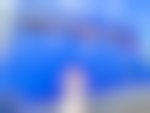 Atlantic Beach
Ever wonder what Old Florida was like? Well, a trip to Atlantic Beach will have you reminiscing about Florida Beach towns before Disney. Atlantic Beach is where to go for uncrowded beaches, nature, and relaxing from the high-energy Jacksonville and Neptune Beaches.
Great for surfing year-round, kayaking, and enjoying cycling, Kathryn Abbey Hanna Park costs USD 5 per car and is great for a day of exploring. Atlantic Beach is also a great spot to enjoy the sunset at Sunset Pier Park.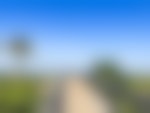 Talbot Islands- Big Talbot and Little Talbot Island State Parks
Two state parks lie north of Jacksonville -- Big Talbot Island State Park and Little Talbot Island State Park. They both offer beautiful, uncrowded beaches, and these two Northeast Florida sea islands are great for birdwatching, photography, cycling, hiking, and camping.
Big Talbot Island State Park has a beautiful trail to Boneyard Beach, where old live oaks have been salt-washed and are scattered along the beach creating an eerie feel. This may be one of the most unique Florida beaches and is not to be missed.
Cycle along the Timucuan Trail that runs 3.9 miles off-road paved trail along A1A. Take a photo op at the Spoonbill Pond overlook, bring a picnic, and then head over to Little Talbot Island State Park to enjoy the long stretches of white sand beach.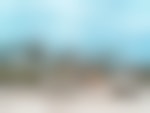 Timucuan Ecological and Historic Preserve
The Timucuan Ecological and Historic Preserve is 46,000 acres and managed by the National Park Service. It is home to salt marshes, sand dunes, a plantation, Fort Caroline, and hardwood hammocks. Interestingly, this spot has kept such a low profile being as big as it is. It is named after the Timucua-speaking Indians of north Florida and south Georgia. A day well spent is paddling around the Sea Islands in this region of Florida. Timicuan is also a historical preserve with over 6,000 years of history from the Native Americans that used to call these lands home, to the days of slavery and Fort Caroline from the days of French occupation it is a hidden gem of Florida and the USA.
St. John River also runs through the park's lands and is interesting that it is one of a few special rivers that flow South to North.
Kingsley Plantation
Kingsley Plantation is located within Timucuan Preserve on Fort George Island next to the Ribault Club. It is the oldest still standing antebellum plantation in Florida. Many come to Florida and don't always think about the history of Florida, a history of expansion, slavery, and indigenous people that you can learn while exploring the Timucuan National Ecological and Historical Preserve. There are ranger tours or self-guided tours of the slave quarters, house, and grounds where you can learn about what life was like for slaves, plantation owners, and how Florida fit into the trade. This place is not eerily beautiful with live oaks, Spanish moss, and river views. The drive out here is also quite the adventure!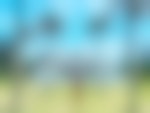 Live Music in Jacksonville
There is a huge music scene in Jacksonville that may surprise visitors. Famous musicians such as The Allman Brothers, Lynard Skynard, and Yellowcard called Jacksonville home and were formed in the city. Now visitors can go to a few different nightlife hubs to experience live shows, whether you are by the beaches or downtown.
My favorite while I am in town by the Beaches is Lynch's Irish Pub. Downtown you can find live bands at Rain Dogs.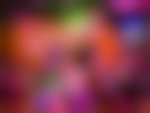 Downtown Jacksonville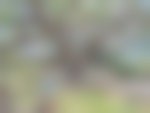 On a sunny day, nothing is better than cycling along the Riverwalk in Downtown Jacksonville. Exploring the city by bike is a great way to catch the views of bridges and different sites. After you check out Riverwalk, head to Treaty Oak to find a 250-year-old oak that is older than the city. The park is perfect to catch some shade and take a break from touring the city.
Get your sweet tooth fix at Sweet Pete's Candy Downtown, a local candy company with three floors to explore, and candy-making classes to enjoy.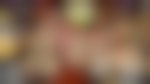 Day Trip To Amelia Island
A short 45-minute drive north from Jacksonville is Amelia Island. A must-visit in Florida a trip here puts the cherry on top of any trip to Jacksonville. A tour kayaking Egan's Creek or Lofton Creek with Amelia Adventures is a great way to get an ecological tour and understanding of the waterways surrounding Jacksonville. See spoonbills, hawks, eagles, alligators, and turtles, as well as break a little sweat! One of the guides and owner was very knowledgeable of the area and gave me even a greater understanding of the wild side of Amelia Island.
When you finish kayaking, grab a refreshing coffee at Amelia Island Coffee, and check out Fernandina Beach. The historic downtown pays homage to Old Florida but keeps it modern with its amazing array of restaurants and bars. Check out collector cars and see Amelia Island come alive with Amelia Concours or listen to the sounds of jazz during the Amelia Island Jazz Festival.
Day Trip To St Augustine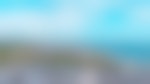 St. Augustine is a historical gem and UNESCO World Heritage site located just south of Jacksonville. Stroll down the historic downtown and Main Street enjoying the Spanish Colonial Architecture. It is the oldest city in the United States and is home to the infamous Fountain of Youth, and the 17th Century Spanish stone Fortress Castillo de San Marcos located right on the St. Augustine Inlet.
When in St. Augustine, my favorite place to eat is the Columbia Restaurant. It has the best Ropa Vieja and Cuban Sandwiches! St. Augustine Beach and Lighthouse are worth a visit as well while you are in the area. And, probably the most Florida way to experience St. Augustine is a Cruisin Tikis boat trip that floats right by the famous fort and historical center of St. Augustine. Bring your drinks, food, and enjoy the sunset with your friends!

Where to Eat in Jacksonville
Riverside Eats in Five Points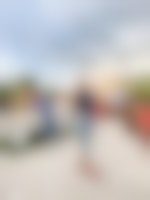 There are many different neighborhoods and places to go out to eat in Jacksonville. It is quite impressive with the variety of food you can enjoy, from seafood by the beach to unique hipster hangouts in Riverside and Five Points. There's bound to be something to make your tastebuds happy.
Riverside and Five Points offer a variety of food options, nightlife, coffee shops, and bustling rooftops that make this a neighborhood you must visit when you are in Jacksonville.
My favorite rooftop is Hoptinger offering great views, games like pool and more. This is a spot to meet the lively youth of Jacksonville. Also, the food is good -- try the burgers and Mac and cheese!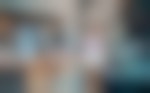 If you are popping by during the day, check out Five Points, a bohemian neighborhood, and grab a cup of coffee or a freshly baked good at Brew Five Points. Park Street is where it is at. With multiple restaurants, it can be hard to choose, but a local favorite is River & Post. After dinner head to have a unique cinema experience like the olden days at Sun-Ray Cinema.
The Beaches- Where to Eat
From hip coffee shops like Sago Coffee and Southern Grounds & Co, to unique and homie spots like Cinotti's Bakery and Sandwich shop, there is something for all foodies. Fancy restaurants line Atlantic Boulevard, including Coop 303, The Flying Iguana, and North Beach Fish Camp. I also ate at Poe's Tavern Atlantic Beach because I am a literary fan and they had Poe-inspired decor.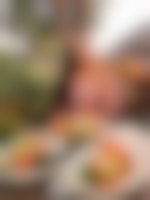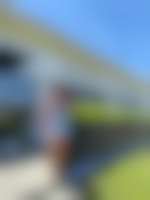 Where to Stay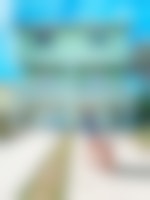 When you come to Jacksonville Beach or "The Beaches," I highly recommend getting an Airbnb or vacation home rental. Be a Nomad offers 33 properties across Jacksonville and the beaches of Jacksonville, and their stellar accommodations are my go-to when I come to explore the beach and outdoors of Jacksonville. They provided everything you could ever want and were extremely clean.
With a stocked kitchen, bikes for our use, beach chairs, umbrellas, and all the little touches, Be A Nomad makes you feel at home in Jacksonville.
I stayed in a three-floor duplex with three bedrooms, three bathrooms, a yard, and a garage. Also, it was only a block from the beach and I had a view of the ocean from my balcony and bedroom.
Jacksonville and The Beaches A Hidden Gem For Fun In The Sun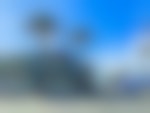 After this insider's guide to Jacksonville and The Beaches of Jacksonville, I hope you are planning your next road trip or weekend getaway! Great weather, great people, and a myriad of activities from outdoors to historical and cultural -- Jacksonville won't disappoint you. The area is growing and becoming popular, and soon its national park-managed lands, state parks, and beaches will no longer be a hidden gem. Enjoy all the perks of Florida without the crowds in Jacksonville.
Want to learn more about the author? Check out www.travelsofsarahfay.com and find her on Instagram.
We want to acknowledge and thank the past, present, and future generations of all Native Nations and Indigenous Peoples whose ancestral lands we travel, explore, and play on. Always practice Leave No Trace ethics on your adventures and follow local regulations. Please explore responsibly!
Do you love the outdoors?
Yep, us too. That's why we send you the best local adventures, stories, and expert advice, right to your inbox.