We have all seen those epic shots of the ocean that show the movement of the water. Turns out capturing that scene is easier than you think! Here are 6 tips to help you get the shot.
1. Find a Rocky Beach.
The coolest part of taking a long exposure shot of the ocean is seeing the patterns of the current. These patterns are exacerbated by structures in the water. Look for beaches with piers, rocks, or anything else that can help funnel or facilitate that epic water movement!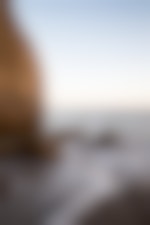 2. Try for a Cloudy Day.
If you can, try and shoot your long exposure on an overcast day. Not only will this help ensure that your photo isn't overexposed, but capturing the movement of the clouds makes for a truly epic shot. Not to mention, clouds tend to make sunsets even more beautiful. 
3. Filters! Filters! Filters!
This is huge. Long exposure photography during daylight hours is frustrating and next to impossible. 99% of the time, without a filter, the photo comes out incredibly overexposed, since you have slowed the shutter speed down. Neutral Density (ND) Filters usually come in 2 to 10 stops. For my long exposure shots, I use an 8 stop ND filter. 
As ND filters can make things pretty dark through the viewfinder, It is usually better to set up your shot before adding the filter. However, sometimes the surprise is worth it! 
4. Stabilize Your Tripod in the Sand.
If you're taking a long exposure of the ocean, chances are, there will be some wind. I like to bury my tripod legs in the sand a little, just to make sure that the tripod is stabilized.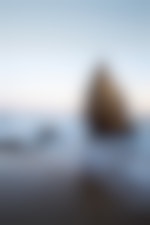 5. Play with Your Shutter Speed!
Slowing down and speeding up your shutter speed can do some cool stuff with the ocean water! 
A long exposure (>10 seconds) will give you the flat serene seas. However, with longer shutter speeds you are going a higher ND filter (around 10 stops). 
A medium length exposure (2-9 seconds) gives you the movement of the water. I tend to keep my shutter speed in this range; the movement of the water is so cool to see. 
Remember, to get the perfect shot with a long shutter speed, you are going to need to change your ISO and aperture. You are going to want a low ISO, usually 100, and a smaller aperture (I used f/11).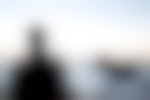 6. Use a wide angle lens
Although this is not required, for landscape/ocean photography wide angle lens simply captures more. Wide angle lenses also tend to add a sense of depth to the photo as they make the horizon seem further away than it really is. This makes for amazing ocean photos.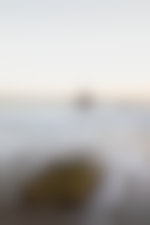 Published: April 19, 2017

Explorer
Tori MarshExplorer
Adventurer | Photographer | Data geek | Powered by donuts and tacos.
Follow
Please respect the places you find on The Outbound.
Always practice Leave No Trace ethics on your adventures. Be aware of local regulations and don't damage these amazing places for the sake of a photograph.

Climbing in 18-Degree Weather to Shoot the Sunrise
Vantage, Washington
One of the things that I love about photography is how the quality of light can make or break a photo. When shooting outdoors it is those early hours in the morning that I love the most.
6 Reasons Why You Should Use a Telephoto Lens for Landscape Photography
When most people start out taking landscape photos, they think they need to get a wide angle lens in order to capture the whole landscape. When I bought my first DSLR, I was one of those people.