One night in the heart of the Blue Ridge Mountains and a visit to Hoover's Vacation Home
It was a crisp August morning when I discovered the park at sunrise. 
Just a short drive from the nation's capital, Shenandoah National Park is a breathtaking and awe inspiring treasure in Virginia. I don't know how I lived so close for so long and did not realize it, but I feel like I found it at just the right time.
I have not been able to stay away since that early August morning.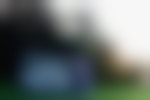 I have returned whenever I could find time. How could you not? Skyline Drive earns its name as you drive along what feels and looks like the top of endless mountain ridges. Skyline Drive is full of picnic spots, scenic overlooks, campgrounds and lodges, ranger stations and visitor centers, and chances to see the world in new ways. Want to hike? Skyline Drive parallels over 100 miles of the Appalachian Trail. 
Time stands still yet goes too quickly when you visit.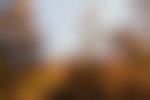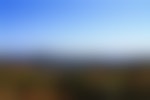 Shenandoah is best known for its vivid fall colors- and that is why my last 24 hours in the park were among the most breathtaking and fascinating moments yet.
We left the city early on a Friday in hopes of landing a spot at Big Meadows Campground. As it often goes, Big Meadows was full so we drove further North to Matthews Arm. Despite being the campground closest to the city, Matthews Arm is secluded and charming. After finding a site (all while avoiding neighbors with crying babies) we went to explore the area. The camp store was 2 miles away, but equally as charming as the campground. No matter how many times you visit the park, there is always something new to discover. 
We woke from a chilly night to even more fall colors than the day before. After taking it slow and enjoying a campfire breakfast, we packed up and hit the road. Hours were spent visiting lodges and taking in the scenes from the frequent overlooks. 
The majority of our day was spent taking part in the Rapidan Camp tour. Reservations are required, but the price and commitment are well worth the experience. Departing from the Byrd Visitor Center, we join 11 strangers in a van with a ranger. For 30 minutes, tour guests are driven up, down, and around dirt roads deep the mountains, further away from the hustle of the park. The ride is full of stories about Herbert Hoover, the man and leader who founded the camp and had a deep connection with the mountains. We learned far more about his presidency and life than a history class could teach you. The camp itself was beautiful and well-kept. We got to see the president's temporary mountain escape and spend time exploring the grounds. Many world leaders and government officials were brought there to work, live, and play in nature. You could feel the spirit of those who loved nature and the mountains.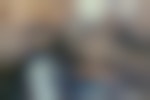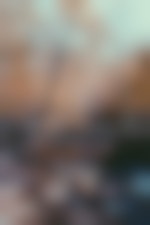 If you are coming to the east coast (or are already here) I suggest visiting Shenandoah and learning the stories of those who loved the area. 
Published: October 26, 2016

🌃 City Dweller 🌞 Lover of the Outdoors 🌲 Camping Enthusiast //
 
 Just a girl trying to spend every weekend exploring the world around her.
Follow
Please respect the places you find on The Outbound.
Always practice Leave No Trace ethics on your adventures. Be aware of local regulations and don't damage these amazing places for the sake of a photograph.

A Beginner's Guide to Packrafting
There is no better feeling than summiting a mountain or propelling yourself through a wide body of water. It's almost therapeutic. The crunching sound of a foot landing on the earth.

Exploring the Best of Moab in One Winter Weekend
Moab, Utah
This winter my buddy and I decided to spend a weekend hiking and doing landscape photography around Moab, Utah.