Picking Your Adventure Rig: It's All About Charisma
It is less about engineering. Go for something personal instead of something that ticks all the boxes.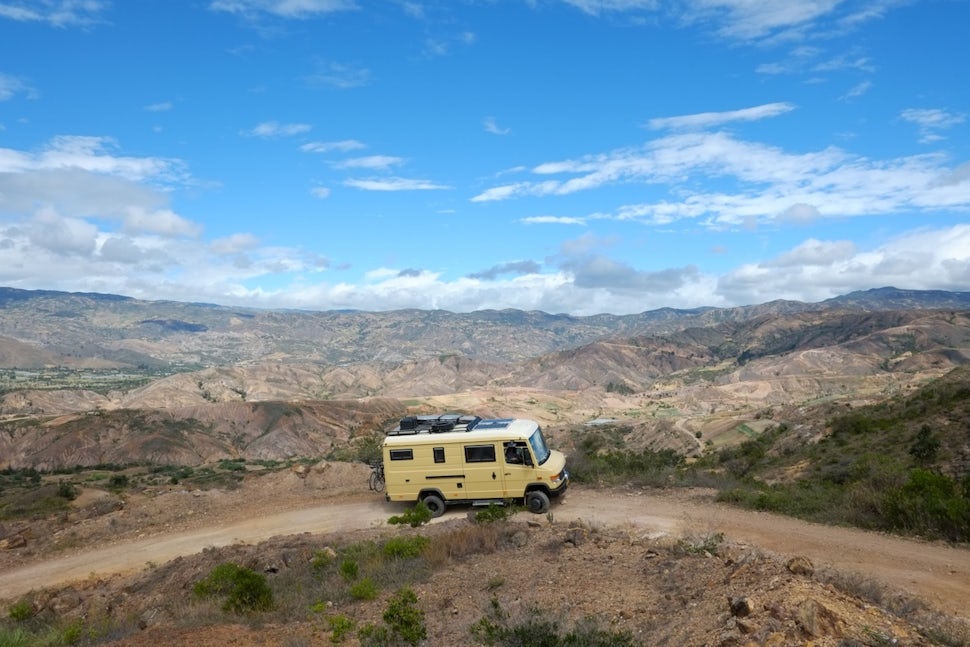 Before I start off here, there is something you might need to take into consideration. My husband and I are Dutch. In the Netherlands folks generally don't care an awful lot about their vehicles. At least not compared to Americans or Canadians.
That is until you start planning an overland trip. Overlanders will very carefully, not to say almost obsessively, select their vehicle before leaving. So did we and so the search for the 'perfect' overland vehicle began.
Evenings of endless reading on blogs about which vehicle performs best on which roads followed. What engine? Which tires? How about the mileage? What about weight? Do we need 4x4 and diff locks? The classic Volkswagen surf van or the more agile Landrover Defender? Maybe we can combine the two. A Syncro perhaps?
Nowadays everything is so geared towards performance and perfection, to such an extent that upon leaving you really believe that the most important aspect of your whole overland journey is the engineering of your vehicle. And of course it is important to be comfortable in your van, knowing it can handle driving up that steep dirt road or that it is able to cross a river. But there is something else that really shapes your trip, something we found out only when we were well on our way.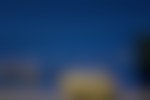 After all considerations we ended our quest at a German engineered, mostly mechanical and very sturdy 4x4 vehicle; a Mercedes Vario 814DA from the year 2000. It is large enough to fit a fixed bed, kitchen, shower and seating area and tall enough to stand upright. Big enough to bring a couple of surfboards and have enough storage but also still possible to drive it up little forest roads and the odd tiny alley in Antigua, Guatemala. The mileage for this heavyweight was pretty good too. So this actually might be the perfect overland vehicle then? Almost.

To say we fell in love with it from the beginning? Not really. Maybe due to the fact that it was standing in a puddle of mud on a grey winter day when we first saw it. The van was filthy and filled with rusty old rims and a heavy-duty workbench. The dashboard and upholstery full of stains of dirty workers fingers. From the outside it was dark blue. The kind of blue that absorbs every tiny ray of light.
So one of the first priorities on our list was to paint it a lighter color, since we would travel through some very hot countries and there was no air conditioning. When it was done, I wasn't sure whether I liked it. Custard might be the best word for its new coat. 'Who on earth paints his vehicle custard?', I thought. Of course sand, beige, white or green are the overland vehicle colors to go with. But green, or white was out of the question since we were afraid that would potentially turn it into an aggressive looking army truck or just a stupid white panel van. And beige is just, well, beh. This custard icing could go two ways we thought, either people love it, or they don't like desserts. We topped it off with some Tibetan prayer flags, baptized him as 'Balthasar the 1st' and hoped for the best. Also, we were shipping it in two weeks, so there was no time for second thoughts anyways. And as long as we liked it, who cares? After all, it is more about how it performs. This is what we thought. But thinking is overrated.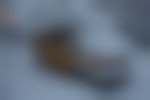 After we picked it up in the port of Halifax in Canada, it was all smiles onwards. Smiles and thumbs and winks and many more expressions of different forms of arousal.

Bro's grunting at traffic lights: 'LOVE YOUR RIG MAN!', whilst pumping their fists in the air. A photographer in a Jeep Wrangler following us on the highway to creep up upon our next lunch stop, only to ask what kind of vehicle it is. Some serious offers on parking lots in Venice Beach. Lunch break photo sessions with fans. Now and then it felt like we were driving a pink elephant into the gas station. 'Avoid eye contact', I would urge Olaf, 'otherwise we are here for the next two and a half hours again.' Some girl in her car waiting for a traffic light saw us driving by and went completely mental, smashing her fists on her steering wheel, screaming with all the emotions people normally have…when getting a panic attack. We now know how it must feel to date a celebrity. Never did we expect that Ballie would become such a head turner.
Inevitable encounters with annoying car freaks also took place. Before even properly introducing themselves, they would just yell bluntly in your face: 'What's your mileage?' Or 'How much did it cost'! I often wondered if it was a question or an assault and would give them the benefit of just lifting an eyebrow. Those types will react to anything that looks like a properly engineered 4x4 truck. They don't care about who you are or where you're going. This is also where I'm getting exactly to my point.
We are now more convinced than ever that custard is the perfect coating for an overland vehicle. That Tibetan prayer flags or funny charms go a long way when outfitting your 'rig'. And that a little personal detail can trigger a new conversation, much more than driving an untouchable custom outfitted Unimog with separate high cabin and tinted windows. So when you are considering a certain type of vehicle, also think of what you would want to communicate. Who do you want to attract to your journey. Just like clothes, shoes and homes, your house on wheels can tell an awful lot about who you are, or what you want. And you never get a second chance to make a first impression.
After over one year on the road, we now have lost count of the amount of people that started a conversation with us, just because they liked the appearance of Balthasar. Quite a few of them invited us to park in front of their house. Like Ron & Doreen from Canada, who still send us lovely emails asking 'if the camper is working well on our travels.' Or Meghan from Telluride, Colorado who walked up to our table in a café to check if 'that badass truck' belonged to us, after which she offered us hot showers and warmed us with a few bags of her home blended tea. Or the two Canadian brothers who's only task was to fix our tire but who kept on giving small extra parts we might need on the way, and even some fresh trout which they'd caught just that morning.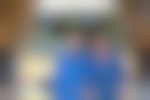 So our lesson is to go for something personal instead of something that ticks all the boxes. Especially since the perfect overland vehicle doesn't exist anyway. And because there a many ways to reach your destination. We have seen people driving the same roads in a Duro (a Swiss army vehicle), classic Volkswagens and even doing the Pan-Am in a tuk-tuk. You don't always need a 4x4 to get to places. And you certainly don't need all terrain tires to meet beautiful people.

If this vehicle is going to be your home in the world for the coming years and takes you wherever you want to go, make sure your home is welcoming the world into it as well. Because we all know, charm goes a long way. Alongside proper German engineering of course.
We want to acknowledge and thank the past, present, and future generations of all Native Nations and Indigenous Peoples whose ancestral lands we travel, explore, and play on. Always practice Leave No Trace ethics on your adventures and follow local regulations. Please explore responsibly!
Do you love the outdoors?
Yep, us too. That's why we send you the best local adventures, stories, and expert advice, right to your inbox.