When the Sun Shines in the Rain Forest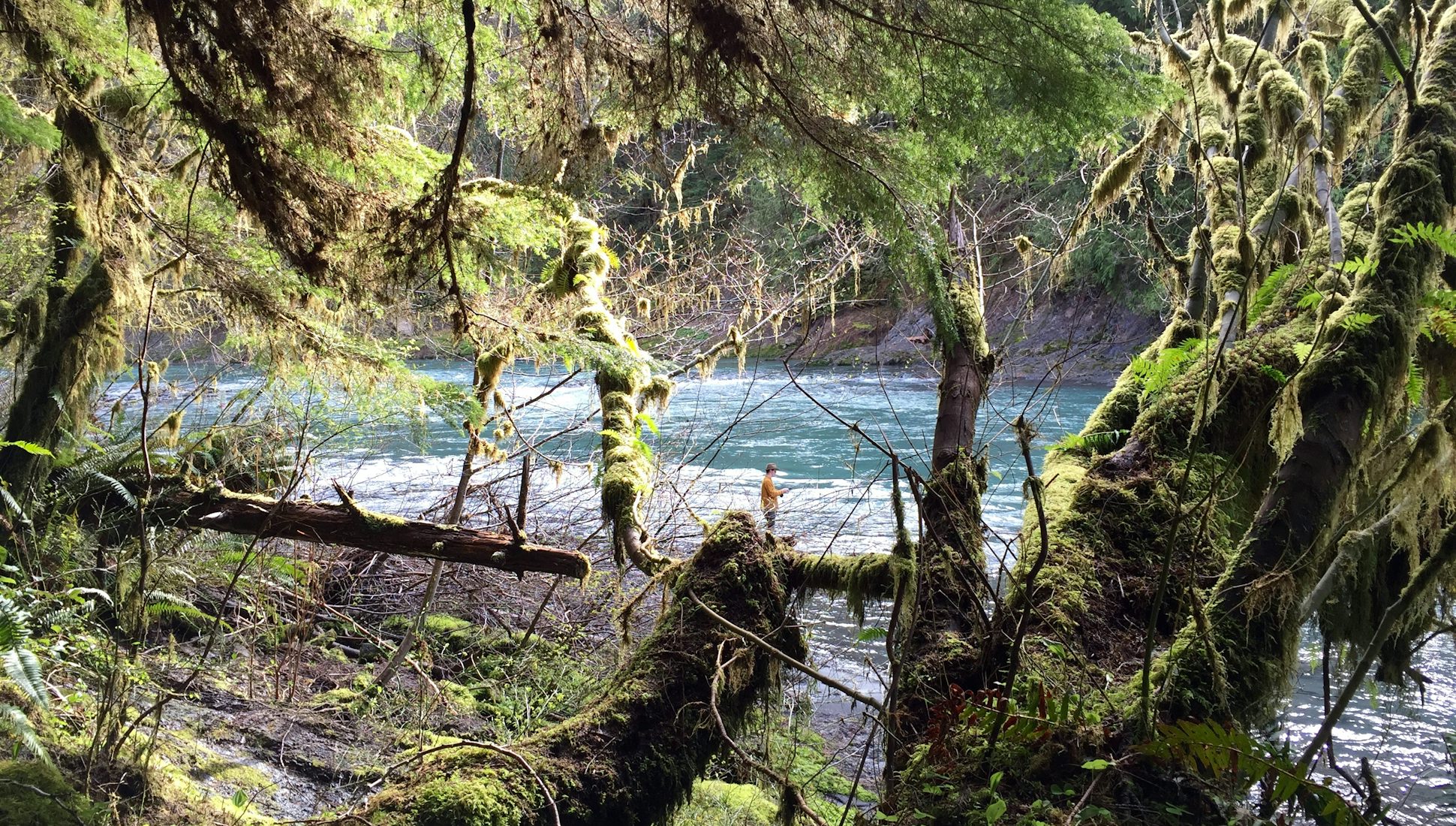 Guest Blogger: Matthew Rappleyea
There seems to be a reoccurring theme to the start of every weekend trip.  TRAFFIC!  It never matters how early I leave the office, or which direction I'm headed; stand still traffic will be inevitable.
The start of this trip was certainly no exception.  I skated out of work at 4PM on a Wednesday and headed home to pick up my lady, Marie.  We loaded her bags and the last minute gear we had forgotten and headed out.  Our destination; The Olympic National Park.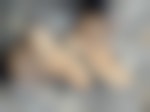 As we pulled out of my neighborhood, I began dreading the horrible traffic that we would soon be sitting in.  I-5 North out of Portland is notoriously bad too.  We passed the time with some quality car karaoke and snacks and finally made it passed Vancouver, WA where traffic usually opens up.  I hit the gas, locked in cruise control at 1 MPH less than I think I'd get pulled over at, and listened to the truck tires humming down the road.
 After a stop for diesel, a couple tasty gas-station corn dogs for me, and a little Red Bull, we had finally made it to Port Angeles, one of the gateway towns to the ONP.  Our first destination was Hart O' The Hills Campground, a popular spot at the foot hills of Hurricane Ridge.  Unfortunately, 'popular' was the very case on this night.  Every spot was taken, except the one next to the beautiful, slightly smelly bathroom. 
In general, I dislike staying in campgrounds, due to my cheap nature, crowds of people, and loud RV generators.  We (I) decided to nix that plan and move on.  I knew of a spot that I had camped at before on the Sol Duc River, so we headed back down Hurricane Ridge Rd, and continued West.
 After driving down the long winding gravel road, we finally made it to the very spot I'd stayed at nearly a year before.  Unfortunately, this small spot right next to the river had grown over considerably.  We were sick of driving, so we pulled in, set up out back seat bed (which always seems like a good idea, but is never actually comfortable), and got some (limited) sleep.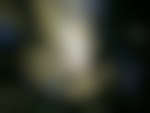 The next day, we woke up to a crispy cold morning, with the sun peaking over the massive trees.  It's always a pleasant surprise seeing sun light in March, especially when you're on the edge of a Rain Forest.  We cooked some breakfast, made coffee on the tailgate, and basked in the sun that was shining through the holes in the canopy.  As our coffee cups emptied, we started packing up the stove and headed to our next destination; The mighty Hoh River.
I had a perfect spot in mind that I was praying would be left open for us to set up camp for a couple nights.  We drove up the Hoh River Valley, where you can really see the power of this glacial fed river.  The massive gravel bars, huge log jams, and intertwining side channels give this river so much character.  I had plans for fishing steelhead during this trip, and when I first saw the emerald green waters of the Hoh River, I was ecstatic.  We pulled off the main road, down the gravel road towards the spot I had in mind, and to our delight; the spot was open!  Free camping, pure solitude, and more sunshine.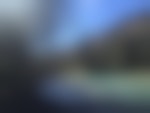 This particular spot is about 100 yards away from where you can park your car, so we carried all of our gear down the trail, set up camp, and made a bullet-proof rain shelter.  Hard rainfall is expected this time of year on the edge of the Hoh Rain Forest, and the fact that we had pretty continuous sun, I had a feeling we were going to pay for it in the form of a big rain storm.

After we settled in to camp we were really able to kick back and enjoy our surroundings.  I rigged up my fishing pole with a hot pink jig under a small sliding bobber and headed down to the river.  I was in my personal paradise; fishing a river that is notorious for massive steelhead, all while basking in the sunshine.  After working my way down the river, fishing a few different slots, I found a seam that looked like it had to hold some steel.  I cast well above the seam, mended my line, and watched as my bobber drifted right down the seam.  
My bobber slipped under, I set the hook, and listened to my drag scream.  I knew I was hooked up with a big steelhead.  This very moment is something I constantly day dream about.  After a long fight with multiple runs, I eventually landed the big, rosie-red cheeked buck.  He had very obviously been through the thick and thin as seen in his beat up anal and ventral fins.  I revived him in the current until he aggressively whipped his tail and diapered back in to the emerald water.  My hands were shaking and my heart was racing, as I stood there enjoying the moment.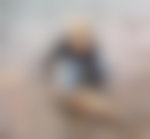 Over the course of the next couple days, Marie and I spent our time sleeping in, hiking along the river, and just enjoying a few days with "nothing" to do.  We set our hammock up, over-looking the riverbank in front of our camp, listening to the birds rejoice in the period no rain, and watching the steam rise from the perma-soaked fern and fauna.  These simple times, with no agenda or list of things to do is one of the biggest reasons I love being outdoors.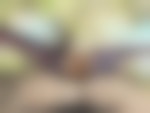 We spent our evenings around a smokey camp fire, drinking box wine (Bota Box - The Fancy Stuff), sitting on the small bluff that our camp was perched on, just above the river.  It is always a chore to keep fires going with no real access to dry firewood.  With the insane amount of rainfall this region gets, most all dead wood on the ground is soaked through.  We were able to scrounge up enough Cedar drift wood that had been left at the high water mark, and had sat in the sun just enough to dry out a bit.  Unfortunately, we were never quite able to really get it going to the point where we wouldn't have to worry about it anymore.  It's always nice to just have enough flame to watch as the evening hours pass.  There is just something so soothing about watching flames dances around the wood, slowly burning their way through.
After what felt like hours, Sunday rolled around, and we had to head home.  Back to reality.  We tore down all of our damp gear, and began carrying it back up the trail to the truck.  We were incredibly lucky throughout the entire trip due to the lack of rain we had.  We were even lucky enough to load up in the sunshine. 
We made our way South, through the small town of Forks, a fishing guide town, more popularly known as the setting of the vampire movie, Twilight.  Remnants of the tourism boom that Twilight brought to the small town are still around as a distant memory of the flocks of teenagers that came from around the world to see the site of their favorite movie.
As we continued driving South, we stopped for lunch at the Kalaloch Lodge.  We sat on the back deck, enjoying our lunch, watching the humming birds buzz all around.  They seemed to be as excited as everyone else that the sun was still out.  We wrapped up lunch, and hit the road home to Portland.  With a few hours to drive, we had plenty of time to reflect on our trip, and start coming up with ideas for the next one.
Always practice Leave No Trace ethics on your adventures and follow local regulations. We also acknowledge and thank the past, present, and future generations of all Native Nations and Indigenous Peoples whose ancestral lands we travel, explore, and play on.
Do you love the outdoors?
Yep, us too. That's why we send you the best local adventures, stories, and expert advice, right to your inbox.