Washington's 30 Most Incredible Backpacking Trips
Experience the best of Washington's backcountry.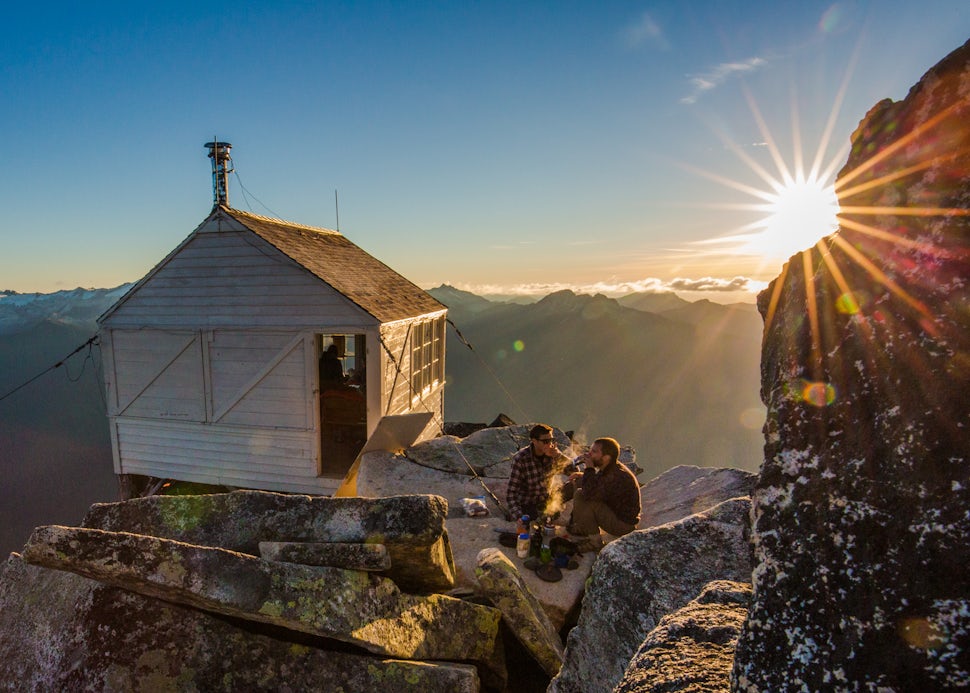 Whatever kind of backcountry adventure you're looking for, you're likely to find it in Washington. From the rugged coast to the Cascade mountains, there is no shortage of amazing trails and beautiful places to spend a night under the stars. Newbie backpackers and seasoned vets alike can find the perfect backpacking trip on this list. Take a look at these incredible adventures and we're sure you'll start planning your next backpacking trip in Washington ASAP.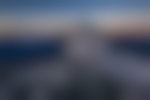 Photo: Christin Healey
Distance: 7.39 miles
Elevation: 3415 ft
Type: Out-and-back
Hike to this breathtaking lookout hut and spend the night marveling at the panoramic views of the surrounding mountainous terrain. Leave early since this spot is first come first served! Though there's a scramble to the top, the views are well worth it! Note that there can be snow coverage even into the summer months, so be prepared with the appropriate gear and footwear.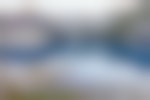 Photo: Jason Zabriskie
Distance: 26.47 miles
Elevation: 2300 ft
Type: Out-and-back
For those looking for extreme backcountry beauty and solitude– this is the adventure for you! Nestled in the Alpine Lakes Wilderness lie two gorgeous remote lakes. It's not a quick journey to arrive at these gems, so stay the night and camp under the piercingly bright stars sprinkled in the dark sky to get that true isolated wilderness experience.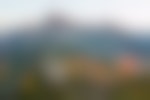 Photo: Beau Ramsey
Distance: 3.28 miles
Elevation: 1335 ft
Type: Out-and-back
For a truly unique and unforgettable outdoor experience, stay overnight in a historical fire lookout (one of the last fire lookouts in the region) surrounded by the jagged mountain tops of the North Cascades. This spot is first come first served, so plan accordingly. Campsites are also found at the lake or near the summit area.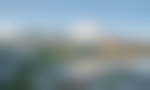 Photo: Derek Cook
Distance: 7.64 miles
Elevation: 2100 ft
Type: Out-and-back

This adventure features some of the best views of Mount Baker's West Slope. Extend your time exploring this pristine wilderness and camp overnight for the chance to view an incredible display of night stars and the Milky Way. Along the way to the lookout (a must-see destination/place to stay overnight on a first come first served basis) you'll see fields of wildflowers before encountering supreme views of the Puget Sound. If the lookout has been taken, the Railroad Grade and Bell Pass trails offer camping options too.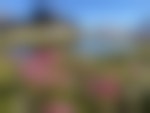 Photo: Mitch Pittman

Distance: 18.94 miles
Elevation: 4721 ft
Type: Out-and-back

This adventure features many small mountain lakes and peaks that seemingly go on forever. As you hike through the heart of the Alpine Lakes Wilderness, solitude becomes your friend– you and the wilderness! Permits aren't required, ridding you of that extra step to experience a truly remarkable and peaceful immersion in nature.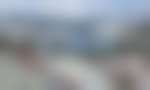 Photo: Jason Zabriskie
Distance: 13.94 miles
Elevation: 4199 ft
Type: Out-and-back

Take in the wide expanse of endless granite and three breathtaking alpine lakes, which have been coined "The Little Enchantments." You'll also be rewarded with views of Mt. Daniel and Cathedral Rock. Be on the lookout for mountain goats along the way! Aside from these animals and the insects that stick around (especially during the summer), this adventure is dog-friendly! There are campsites that surround the lakes for those wanting to stay overnight.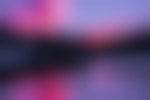 Photo: Felix Madrid
Distance: 10.4 miles
Elevation: 2923 ft
Type: Out-and-back

Take a dip in the icy blue waters of this alpine lake. Then, stick around for a gorgeous display of colors at sunset. Meander through dense green underbrush and a wooded area before reaching more rocky sections. As you approach the top of this route, soak in excellent views of Chair Peak to the west.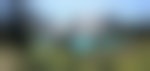 Photo: Colin Ayers
Distance: 20.29 miles
Elevation: 4370 ft
Type: Out-and-back
Venture along the Pacific Coast Trail and steadily climb in elevation. Marmot Lake is particularly great for swimming as it has a beachfront and shallow waters for wading. Keep going and your jaw will drop at the sight of the bright blue waters caused by runoff of Lynch Glacier into Jade Lake. Take a dip here too and explore the streams and waterfalls that feed into the lake. Stay longer and pick one of the campsites along the eastern shore of Lake Marmot.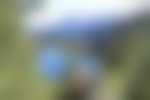 Distance: 5.68 miles
Elevation: 1165 ft
Type: Out-and-back
This beginner-friendly backpacking route is hemmed in (hardy har!) by old-growth hemlock. The trail includes boardwalks over streams, rolling hills, and babbling brooks. Summer visitors love the beautiful wildflowers! Make sure you turn around as you hike to enjoy views of Mount Baker! Remember, you'll need a Northwest Forest Pass for this adventure! The primitive campsites offer views of Lower and Upper Watson Lake, and some offer primitive biffies - aka backcountry toilets.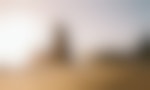 Photo: Greg Balkin
Distance: 1.06 miles
Elevation: 26 ft
Type: Out-and-back

This is a great beach walk for ocean lovers. Stroll along the sea shore where you'll hear the sounds of the waves lapping against the sand and see massive rocks lined up on the coast. This adventure does require a permit, so be sure you pick one up at the Wilderness Information Center in Port Angeles. Camping is permitted after you cross the creek with campgrounds located towards the edge of the beach and forest, but be sure to double check rules and regulations to ensure proper care of the environment.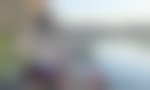 Photo: Jason Zabriskie
Distance: 4.34 miles
Elevation: 213 ft
Type: Out-and-back

This unique adventure is located within the desert… but it features so much more! There are lakes, waterfalls, wildflowers, greenery, and beautiful basalt cliffs. Who knew you could get all that in the desert? Bring a swimsuit and take a dip in one of the lakes to cool off. There are a few campgrounds between the three lakes.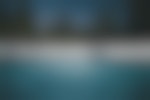 Photo: Vic Garcia
Distance: 6.71 miles
Elevation: 997 ft
Type: Out-and-back

Bask in glorious views of Mt. Hood, Mt. Adams, and Mt. Rainier in the Indian Heaven Wilderness. Check this spot out early in the season to avoid swarms of mosquitoes and crowds. Take your time exploring Blue Lake and set up camp nearby to enjoy more time gazing at the stunning blue waters and snow capped peaks in the background.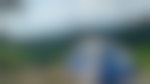 Photo: Tara Warolin
Distance: 12.61 miles
Elevation: 4239 ft
Type: Out-and-back

Lena Lake is a popular family-friendly destination. Once at Upper Lena Lake, you'll be surrounded by a beautiful alpine meadow with the impressive Mt. Lena and Mt. Bretherton as the backdrop. There are 28 campsites at Lena Lake giving you plenty of options to choose from if you plan to stay overnight. Do note that if you want to continue to Upper Lena Lake, a backcountry permit is required since you'll be entering Olympic National Park. Bring lots of bug spray and a swimsuit during the summer months!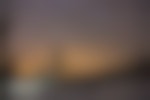 Photo: Beau Ramsey
Distance: 2.41 miles
Elevation: 1020 ft
Type: Out-and-back

Snow lovers will enjoy this adventure to Skyline Lake as it offers some great snowshoeing opportunities. The trail can also be hiked during the summer. If you'd like, there's also Rock Gardens, Sky Mountain, and Heather Ridge nearby for continued exploration if the trip to the lake isn't quite enough activity for you. Doing this trip at night provides incredible stargazing and night photography moments.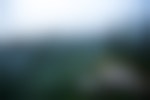 Photo: Michael Matti

Distance: 2.12 miles
Elevation: 427 ft
Type: Out-and-back

Hike among beautiful wildflowers before reaching a stunning alpine lake in Mount Rainier National Park. There are two campsites by the lake, but you must secure a permit first. The pristine water is chilly, but a nice relief after hiking to get there, especially in the hot summer! Be cautious of bears that tend to linger in the area.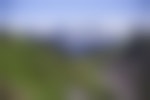 Photo: Nick Lake
Distance: 19.93 miles
Elevation: 5056 ft
Type: Loop

This Olympic National Park adventure to the High Divide 7 Lakes Basin features unreal, panoramic views of Mt. Olympus and the Bailey Range. Along the way, take in views of incredibly scenic waterfalls (like the very impressive Sol Duc Falls) and old growth forests. Be on the lookout for wildlife like black bears and deer. Anglers should take advantage of the great opportunities to fish for various species like brook trout at the Deer Lake outlet stream. Note that snow often still blankets steep sections of the High Divide trail even into July. If you plan to hike earlier in the summer, you may need gear for snow and ice.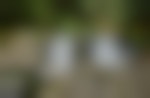 Photo: Missy Fant
Distance: 13.03 miles
Elevation: 2310 ft
Type: Out-and-back

Hike past crystal clear streams and multiple cascading waterfalls along this beautiful adventure. You'll find yourself fully immersed in the emerald trees. Pack a lunch and picnic surrounded by all that wild beauty. There are primitive campgrounds along the trail if you and some buddies decide to stake out for a night or two. Bring a bathing suit to cool off in one of the natural pools by the waterfalls. From 14 Miles Falls you can keep going to view Chinook Falls.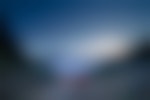 Photo: Andy Best
Distance: 7.12 miles
Elevation: 1634 ft
Type: Out-and-back

Backpack to Ridge Camp to escape to a place with mesmerizing mountain views, offering the feeling that you're one with the clouds. Witness the power of the aftermath of the Mt. St. Helens eruption. This is a pretty magical spot to watch both the sunrise and sunset. Fog usually rolls through the valleys and makes the photography that much more spectacular.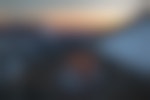 Photo: Scott Kranz

Distance: 11.09 miles
Elevation: 4183 ft
Type: Out-and-back

Soak in some of the most stunning views of the North Cascade peaks while on this backpacking adventure to Cascade Pass then to the Sahale Arm. From the trailhead, you can also see incredible views of Johannesburg Mountain and the Triplets. Stay the night at Sahale Glacier Camp, but first obtain a permit in advance at the North Cascades Ranger Station.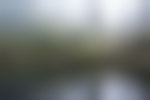 Photo: Nick Lake
Distance: 6.21 miles
Elevation: 1978 ft
Type: Out-and-back

Cutthroat Lakes is a serene spot to spend the night with the opportunity to do day hikes to exposed ridgelines and craggy peaks. You can even scramble to Bald Mountain for breathtaking views of Mt. Rainier and the central Cascades. You'll be surrounded by plentiful green hillsides as this area is known to be the wettest part of Washington's Cascade Range.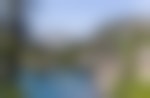 Photo: Randy Gordon
Distance: 18.91 miles
Elevation: 3058 ft
Type: Out-and-back

Located in the Alpine Lakes Wilderness, Spectacle Lake is a magnificent gem surrounded by snow capped mountains and old growth conifer trees. This is a popular location on the eastside of Snoqualmie Pass, so you'll likely be hiking with others around you. Along the way, appreciate sights of Delate Creek and Spectacle Falls before being greeted by the gorgeous blue waters and the Chikamin Peak and Lemah Mountain backdrop.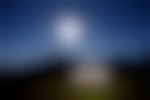 Photo: Scott Kranz
Distance: 9.83 miles
Elevation: 3491 ft
Type: Out-and-back

This adventure offers incredible views of Del Campo Peak and Gothic Peak. The first portion of this hike is wide and flat. You'll then gradually head through the old-growth forests and start gaining more elevation with steep switchbacks. Foggy Lake is a great place to fish in the warmer months before the lake becomes snow covered.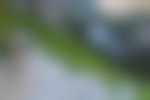 Photo: Gemina Garland-Lewis
Distance: 16.12 miles
Elevation: 4508 ft
Type: Out-and-back

This adventure leads to three stunning mountain lakes. This route is known as one of the entrance routes to the Enchantments, a region within the Alpine Lakes Wilderness of the Cascade Mountain Range. Leave early in the morning to avoid the heat in the summer. On your way, take a dip into Nada Lake to cool off before continuing forward! Stay overnight along the lakes, but secure an overnight permit ahead of time during permit season.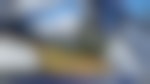 Photo: Warren Behymer
Distance: 8.62 miles
Elevation: 2359 ft
Type: Out-and-back

Explore this beautiful trail which offers plenty of areas to stop and soak in the views of Mount Rainier and Little Tohoma Peak. The trail is well-maintained and you'll be surrounded by greenery and the serene sounds of waterfalls and rivers. Look out for wildlife like mountain goats on the trail. Keep in mind that permits are required to overnight camp.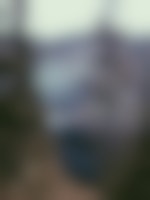 Photo: Colton Jacobs

Distance: 9 miles
Elevation: 3205 ft
Type: Out-and-back

This adventure offers clear swimming holes and a peaceful lake with great trout fishing opportunities. Rainy Lake lies beneath Preacher Mountain and can be a great base camp for those who may want to summit Preacher or the Pulpit. Note that this trail can be difficult to navigate, so be prepared ahead of time by reviewing a map of your route.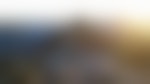 Photo: Catalina Salazar
Distance: 6.59 miles
Elevation: 3927 ft
Type: Out-and-back

About an hour from Seattle, this adventure features views of Puget Sound, waterfalls, rivers, and forest and rocky mountain terrain. On the way, you'll pass through patches of trees, foliage, and scattered boulders. To camp overnight, people have set up by Lake Elan or towards Vesper Peak.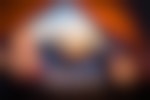 Photo: Scott Kranz

Distance: 7.93 miles
Elevation: 3675 ft
Type: Out-and-back

This is an unforgettable opportunity to snow camp on the summit of Mt. Dickerman. You'll be blown away by the surreal views of the Cascade Range– Glacier Peak, Sloan Peak, Del Campo Peak, Morning Star (among others!). Be sure to check current snow conditions, especially if heading up in the winter as it could be dangerous with snow and ice. Preparation and knowledge of these conditions and the appropriate gear is essential.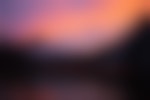 Photo: Sam Patterson
Distance: 18.02 miles
Elevation: 4626 ft
Type: Point-to-point

This adventure winds through the magnificent Central Cascade region. While hiking through the Enchantments, take your time admiring the mesmerizing mountains, lakes, and panoramic views. Look out for mountain goats along the way! Permits are required for overnight camping from June to October.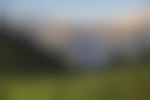 Photo: Nick Lake
Distance: 34.3 miles
Elevation: 8317 ft
Type: Loop

This is the ultimate backcountry experience with opportunities to view lots of wildlife and astounding mountain ranges and glaciers. It's a true immersion into the peace and solitude of the wilderness. You'll encounter everything from forest terrain to wide-stretching subalpine meadows, lakes, and jagged mountain peaks. Note that bears are common on this trail. Bring a bear canister to secure your food if you choose to camp.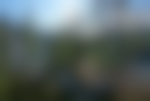 Photo: Rose Freeman
Distance: 19.57 miles
Elevation: 5948 ft
Type: Out-and-back

Relax or camp out by a stunning crystal clear, turquoise lake. This adventure will offer plenty of opportunities to explore nearby peaks and winds through mossy forests and granite fields. From Snow Lake Trailhead, you'll also pass by several small waterfalls as you make your way along a soft wooded trail. Note that a permit is required for overnight stays, but is totally worth it to maximize time spent exploring the insane beauty of The Enchantments.
Cover photo: Christin Healey

We want to acknowledge and thank the past, present, and future generations of all Native Nations and Indigenous Peoples whose ancestral lands we travel, explore, and play on. Always practice Leave No Trace ethics on your adventures and follow local regulations. Please explore responsibly!
Do you love the outdoors?
Yep, us too. That's why we send you the best local adventures, stories, and expert advice, right to your inbox.