The dirt on dispersed camping
A great way to bypass crowded campgrounds and hefty reservation fees, and experience the beautiful solitude of nature.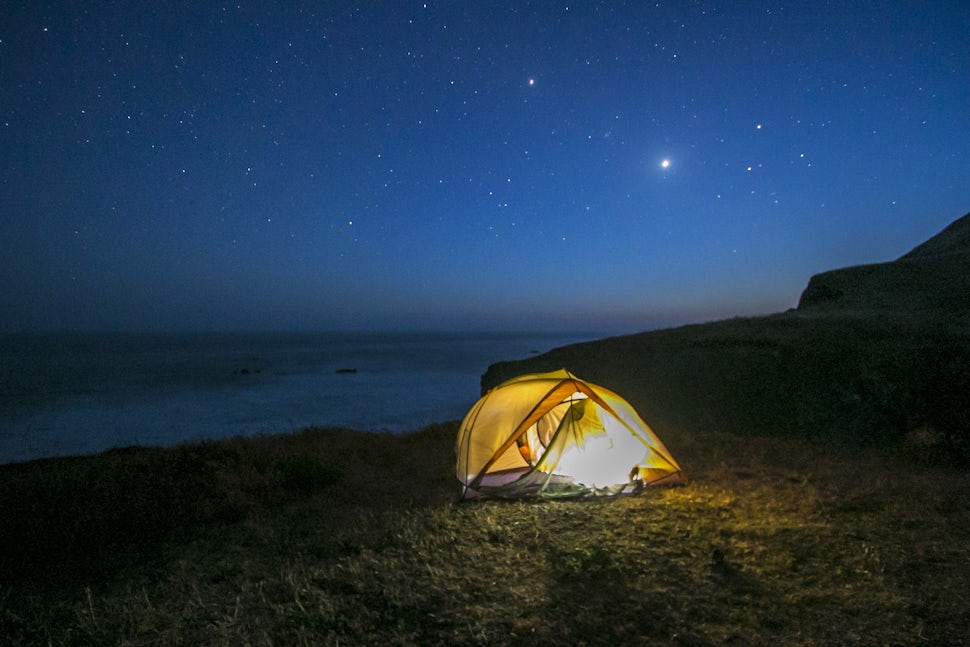 Essentially, dispersed camping is defined as camping on public land outside of developed campgrounds or recreational facilities. It's an amazing way to experience nature with all the senses, uninterrupted and unobscured by establishments.
Call it dispersed camping, primitive camping, backcountry camping, dry camping, or boondocking, it means you'll be setting up camp without amenities offered by designated campgrounds -- amenities like picnic tables, grills, established firepits, trash receptacles, water (whether potable or not), or toilets of any kind.
Often, dispersed camping comes without cost or perhaps with only a minor price tag, but that doesn't mean it's a free-for-all in every sense. There are rules to follow in order to be respectful of land, wildlife, and the folks employed by the government to preserve these mostly-untouched environments for generations of enjoyment and biodiversity. And we're just going to go ahead and be blunt, because not following this principle leaves pristine dispersed camping spots looking (and smelling) like crap: this means thoroughly burying or packing out your human waste (yup, we're talking about your poop) when you leave.
We'll also mention this in further detail below, but always make sure you understand the latest fire warnings, restrictions, and requirements where you're headed -- especially if you're adventuring out West, where fire season begins much earlier in the year that you might expect.
Public land where you can explore dispersed camping
You can find spots for primitive camping on public lands from the federal level down to the state and regional level. Federally managed public lands are managed by the Bureau of Land Management, The US Forest Service, and The National Park Service (which also manages 10 areas across the country protected as National Seashores).
Primitive camping on BLM-managed land
The Bureau of Land Management manages 245 million acres of public land -- the most surface land managed by any federal agency in the country. And the vast majority of BLM land is concentrated across the western states. BLM-manged public lands offer some of the most secluded (aka: desolate) dispersed camping opportunities you could ever want to experience. You'll want to check state and regional restrictions before you set out for your dispersed camping destination, and make sure you stay overnight for no more than 14 days out four weeks.
Read up on BLM camping and plan your adventures here.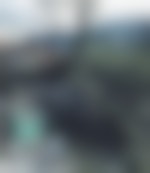 US Forest Service dispersed camping
The US Forest Service manages 193 acres of public forests, grasslands, wetlands, and bodies of water. And like all federal agencies managing public land, the USFS is tasked with managing the land for multiple uses, such as preservation (protecting watersheds and endangered species, for instance), conservation (managing natural resources for economic value such as livestock grazing), and recreation (camping, hiking, mountain biking, etc). When you go dispersed camping on USFS-managed land, you'll likely see more signs of humans passing through your chosen primitive campsite than you would on BLM-managed land. Why? Often times, USFS land offers more natural amenities like water sources and tree cover, and some of these spots become relatively popular for folks seeking the backcountry. Case in point: the agency manages 154 National Forests and 400,000 acres of lakes.
Get started planning your backcountry camping via the USFS here.
Get to know the USFS dispersed camping rules here.
Dispersed camping in National Parks
Unlike public lands managed by the BLM, land designated as National Parks usually boasts iconic landmarks and must-see experiences, and therefore these areas typically have more visitors each year. Though both National Parks and the Bureau of Land Management are agencies under the Department of the Interior, National Parks generally require more permitting and fees for camping -- especially for backcountry camping.
When you plan to disperse camp in a National Park or along a National Seashore, you'll likely need to get a permit before you head toward your primitive camping spot. And since regulations vary from state to state and season to season, it's wise to do your research ahead of time.
Check out this great how-to for backcountry permitting.
Know before you go
In some ways, there's less to think about when you're planning on dispersed camping. For one, you don't need to make a reservation. Dispersed camping is definitely first-come, first-served. You don't have to worry about noisy neighbors or city lights obstructing your stargazing. And there's no anxiety over the state of the public toilets by Sunday morning.
But for the most part, that wild feeling you get from sleeping in the middle of nowhere does require more preparation and care.
A couple of important things to remember before you head out for adventure:
No matter where you're primitive camping, you'll want to make sure you check fire warnings in the area of your destination. Be sure you understand the latest requirements and restrictions, and if campfires are permitted where you're camping, be sure you fully extinguish any fires you've created.
And please (pretty please) -- we can't stress this enough -- pack out what you pack in. In fact, make it a goal to leave your camp spot cleaner than when you arrived. Leave no trace! Here's a guide to the 7 Leave No Trace Principles from the Center for Outdoor Ethics.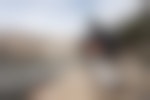 Suggestions for your dispersed camping checklist:
Water - Carry in what you can. Make sure you have a way to filter more drinking water and store your reserves, too.
Food - Freeze-dried meals are an easy option. Prepping these with hot water can make all the difference, so a camp stove is also great to pack along.
Cooking supplies - in the very least, a cooking pot to heat water over a campfire, plus a couple utensils (it's true, we really do love a good spork).
Firestarter - Whatever your fire-starter of choice, make sure it's in working condition before you pack it up for your trip. And be sure you can make it work in inclement weather.
Light source - Headlamps really are the most convenient light sources.
Tent or tarp - Lightweight tents are going to offer the most safety and shelter, but some experienced dispersed campers are happy enough with a tarp for getting creative to make a drape or lean-to.
Sleeping bag - If you're headed somewhere that gets cold at night, it's better to unzip when you get a little warm than to freeze through the night.
Ground pad - Your preference here will likely vary depending on the kind of dispersed camping you're exploring. If you're thru-hiking, a lot of hikers choose thinner (lighter weight) pads. If you're just setting up camp outside your vehicle or you have a short hike in, it's super nice to invest in a thicker sleeping pad for a comfortable night of sleep.
Inflatable pillow (unless you're cool with strategically stuffing your puff jacket with your other set of clothes… if you bring another set of clothes)
Multi-tool - Just make sure you have one and know how to use it in a pinch.
First-aid essential kit - Stow bandaids, something strong/antibacterial to clean out scrapes or wounds, wraps for sprains/support, and a few pain-killers/fever-reducers just in case.
Trowel/shovel or a Biffy Bag set-up to sufficiently bury or pack out your poo.
Wipes - for freshening up, wiping hands before and after a meal, etc. We urge you to pack out used wipes, even if they're biodegradable/compostable.
Backpack -- you've got to stow everything listed above! Tip: if you're backpacking to your dispersed camping destination, be sure to pack beforehand for a test-hike under the weight of all your gear. You'll quickly be surprised how much everything adds up in lbs, and how suddenly you don't need to bring freeze-dried dessert and a book.

Offline maps - there's a good chance you won't have cell service where you end up. Be prepared by carrying physical maps, and download any online maps so you can access directions without a connection.
Cover photo: Whit Whitehouse - King Range National Conservation Area
We want to acknowledge and thank the past, present, and future generations of all Native Nations and Indigenous Peoples whose ancestral lands we travel, explore, and play on. Always practice Leave No Trace ethics on your adventures and follow local regulations. Please explore responsibly!
Do you love the outdoors?
Yep, us too. That's why we send you the best local adventures, stories, and expert advice, right to your inbox.