Meet TINCUP Whiskey ambassadors Renan Ozturk and Taylor Rees
TINCUP® Whiskey ambassadors Taylor Rees and Renan Ozturk are filmmakers, climbers, & activists. The duo have been together ever since a nearly 24-hour first date when they climbed the Grand Teton and bonded over a near-miss on the wall. We talked with them about their adventures, life together, and what they're working on.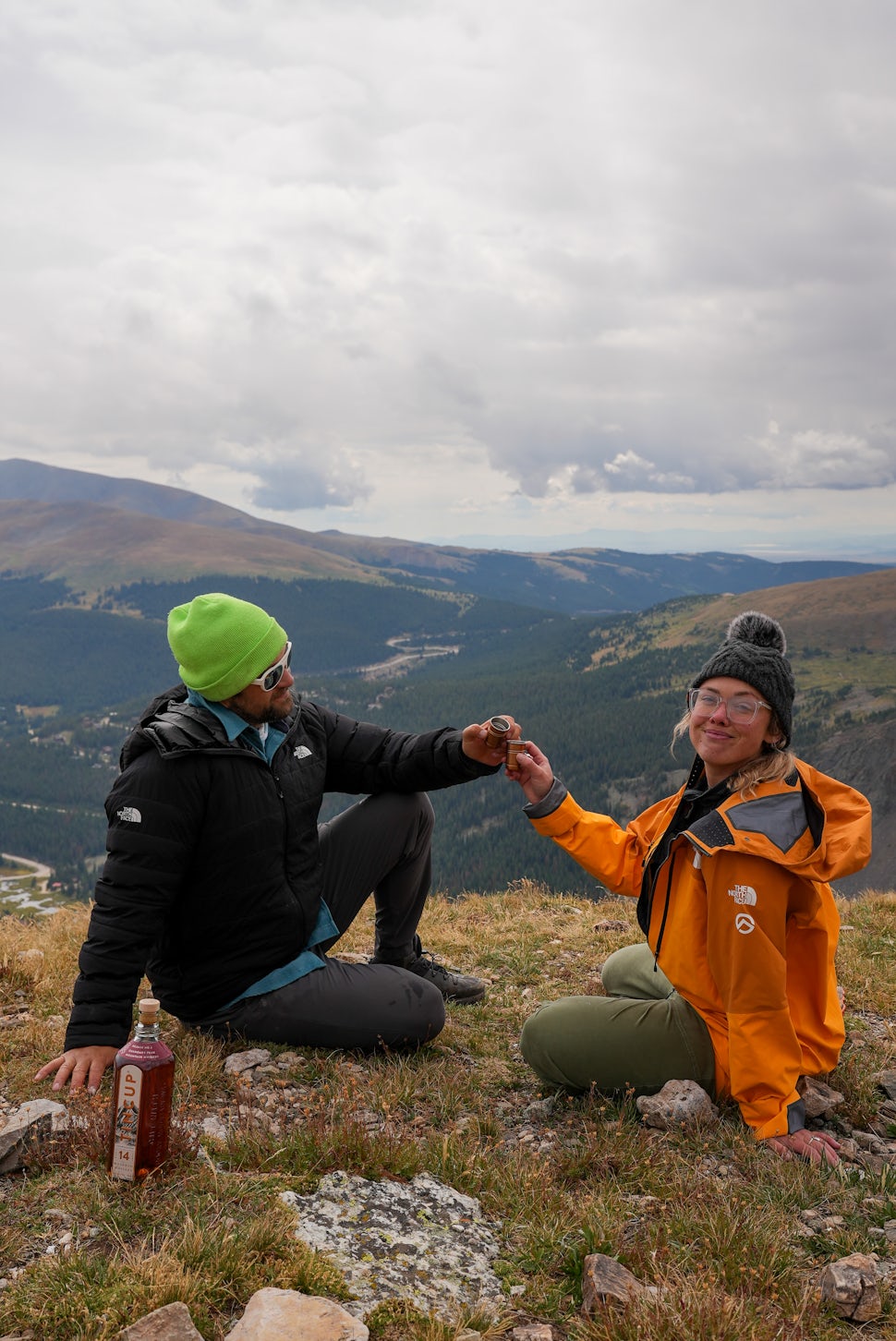 Q & A with Taylor and Renan
1. Renan, you began your career as an expedition climber and landscape artist. Can you share a memorable moment or location that truly ignited your passion for storytelling through visuals and film?
Renan: "Meru" with Jimmy Chin and Conrad Anker. That was the point where cameras finally got small enough that you could bring them on a true Himalayan big wall climb, capture moments, and bring them back to share with people.
2. Taylor, your filmmaking often explores our connection to the natural world. What's one project that challenged your perspective on this connection and why?
Taylor: Since 2018, I have been working in solidarity with Indigenous communities in Chile and Argentina who are living in the crosshairs of some of the world's largest lithium mines which are expanding rapidly mostly due to the demand of electric vehicles.
I think what's been challenging about that project - and this also really helps grow my perspective on this, on our connection to the natural world - is that I went in thinking it was a pretty easy narrative where extraction and mining were the bad guy and people fighting against mining for the protection of their water resources and their ecosystems and their culture was the good guy.
The longer I've spent time there - it's going on five years - all of the central characters ... are finding nuanced ways to work with the reality of the mines. It's apparent the mining isn't going anywhere and fighting it tooth and nail isn't the only path to survival.
Vast consumerism isn't going anywhere. How do we navigate a path that protects each other and protects our planet while also not getting super black and white about that fight?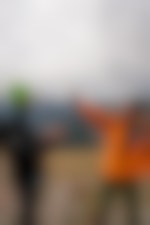 3. What's the origin story of how you two met and began embarking on adventures together?
Taylor: Renan and I met in 2012 through our mutual friends in Jackson, WY, and our first date was climbing the Grand Teton. It was a 17-hour first date that started at 2 o'clock in the morning. It was full of a lot of laughter and then a lot of really scary situations.
I fell while we were simul-soloing, which means we were tied to a rope together but neither of us were attached to the mountain. I fell and could have pulled Renan and I to our deaths. But, Renan managed to hold on against the weight of my fall with his hands which is pretty crazy.
By the end of that wild day… I think we basically said that we loved each other that night... We were pretty much full-on from that moment 11 years ago. He's great!


4. What advice would you give to others looking to find their #PartnerInAdventure in life or on an expedition?
Taylor: I think you have to trust your gut and trust your heart when it comes to connection. I believe we can have partners or friends, creative collaborators in life that check the boxes or don't, and it's really a little bit about serendipity and magic.
To find a Partner In Adventure, it really requires trusting magic a little bit and taking note when someone really lights up your life or lights up your heart or makes you have goosebumps.
Renan: Compassion. I think you just have to have compassion for your Partner In Adventure and the more you can find the ability to lose yourself and put yourself in their shoes in whatever way that is, I think will not only give your partner the ingredients they need to succeed, but in turn will help you both in a partnership to do something greater.

5. Both of you have a strong connection to the natural world. If you could have a deep conversation with any animal, which would it be, and what would you ask?
Taylor: I've been working in Kenya recently on a new project for National Geographic about the last two living Northern White rhinos. They are essentially walking themselves into extinction although there is an amazing effort trying to bring them back from extinction using in vitro fertilization.

I would love to sit down with Najin and Fatu, these two rhinos and talk to them about what it's like to carry this story, to be the last two of a species left on earth. I just find they have such grace and calmness in their beings as rhinos.
I'm curious what that's like and what they also see happening to the rest of our ecosystems and species including the human species and what advice they might have as we move into uncertain futures.

6. Taylor, how has your partnership with Renan added to your perspective on what it means to explore and tell stories in the great outdoors?
Taylor: I was always outdoorsy - my middle name is Freesolo. I was born in the Rockies, my parents were climbers, all that basic stuff, but my idea of what was possible to do in the outdoors was pretty, I don't know, not like huge and scary. Renan has really given me the confidence and some opportunities to push my comfort zone.
I don't necessarily believe that being active in the outdoors means you have to push out of your comfort zone on things that are harder or scarier. I will say that I really appreciate that Renan very gently and lovingly helps me go harder or higher. He expands my universe. He expands my horizons. He expands my beliefs in what's possible.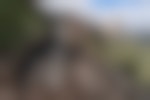 7. What's the most unexpected adventure you've undertaken together, and what did you learn from it?
Taylor: Maybe having a dog. Maybe bringing this dog into our life was kind of unexpected. It's definitely an adventure and we're taking it together. It's the first real thing the two of us have to truly care about besides plants. He has his own amazing wild intelligent wolf self and he takes us on all kinds of unexpected adventures and we just relax and let him lead.
I love our unexpected adventure of bringing Baloo (our dog) into our life. He teaches us to slow down and listen and you know, hear the noises and life in the forest that you have to slow down and pay attention to. Otherwise, you're just on the trail going to the top. Baloo is great for that.

Renan: Every day is an unexpected adventure... You can find adventure in your backyard, every day within the crevices of mundane daily life. I think the most unexpected adventures happen with our dog.
8. If you two had to describe your "Partnership In Adventure" with a TINCUP Whiskey cocktail, what would it be called and what ingredients would it have?
Taylor: We're creatures of simplicity. We find ourselves camping with very little. Renan has brought bengal spice tea into our life - it's this awesome cinnamony tea ... you can get it anywhere and we tend to mix it with a little honey and lemon. It goes great with whiskey.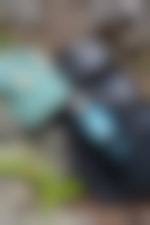 9. If you could toast to your partnership with a glass of TINCUP Whiskey right now, what would you raise your glasses to?
Taylor: Cheers to surviving! We try to keep it simple. I'm really grateful everyday just to wake up and be together and be alive.
Renan: We would raise our glasses to the people who truly have dedicated their lives to the planet and understanding it - the scientists, the indigenous peoples who have truly lived with the lands and understand it.
You can learn about Taylor's upcoming projects like the National Geographic film about the rhinos in early 2025. Her film on lithium mining in Chile and Argentina is set to come out in Summer 2024.
Check out the Disney Plus/National Geographic show Renan directed with Tommy Caldwell and Alex Honnold on raising awareness for the Tongass National Forest.

Follow the duo on Instagram for adventure updates: @TaylorFreesolo and @Renan_Ozturk and follow TINCUP: @TINCUPWhiskey
Feature image courtesy of TINCUP Whiskey.
©2023 TINCUP Whiskey, Denver, Colorado. Please drink TINCUP® responsibly.

We want to acknowledge and thank the past, present, and future generations of all Native Nations and Indigenous Peoples whose ancestral lands we travel, explore, and play on. Always practice Leave No Trace ethics on your adventures and follow local regulations. Please explore responsibly!
Do you love the outdoors?
Yep, us too. That's why we send you the best local adventures, stories, and expert advice, right to your inbox.