Meet Paige Claassen: Professional climber and new mom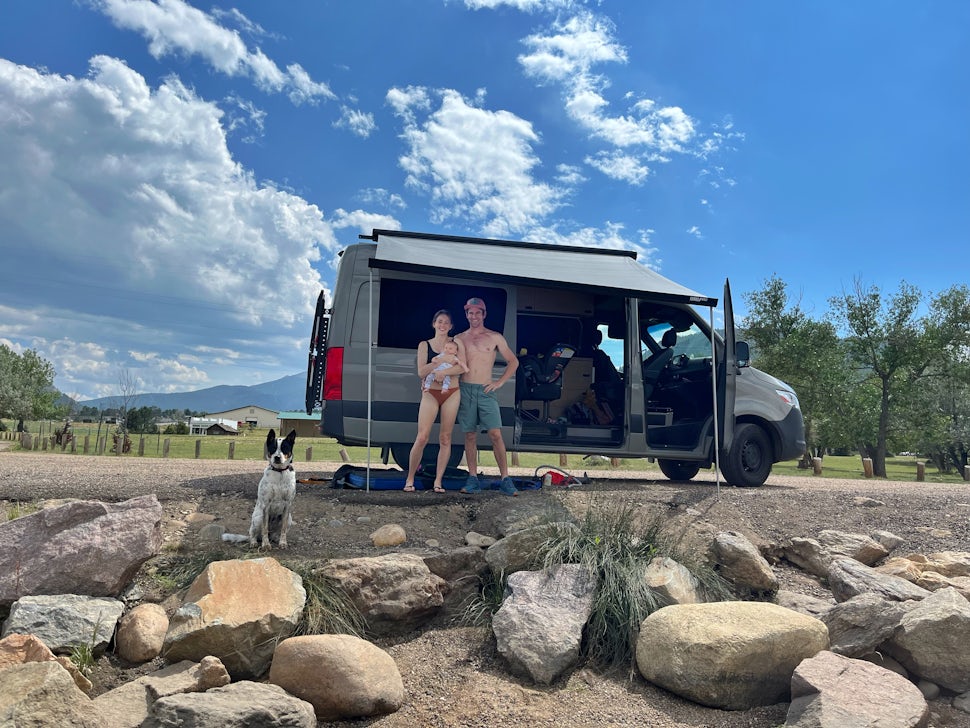 Presented by Eddie Bauer.

Paige Claassen is an Eddie Bauer Rock Climbing Guide and professional climber. She spoke with us about becoming a mom while having a career as a professional athlete.

Q. Did your career as a professional athlete dictate when you chose to become a mother?
A. Definitely. Or more specifically, I think my goals as an athlete dictated the timing, more so than my career. Over the past five or so years, each time I thought I was ready to have a baby, a new ambition would pop up. "After I finish X route, I'll be ready", I'd tell myself. But there's always another line, so that can go on forever.
There's certainly some internal pressure to complete big physical goals before having kids, because there's so much uncertainty around what your body will be capable of after birth. But through talking to other moms and learning about postpartum recovery, I'm building confidence in my body's ability to perform at my limit after having kids. And if my limit is different now than before kids, that's ok too.
From a career perspective, I'm so grateful that the brands I work with have been behind me 100%. Since I started working with Eddie Bauer, they've encouraged me to pursue my own path in life, and have been so supportive of me starting a family. When brands support mothers, it removes a massive barrier for women pursuing careers and pushing their goals.
Q. What's your favorite part of being a mother?
A. Well, we're only 8 weeks in and as most parents can attest to, it's been a wild 8 weeks! The past week has been amazing, it feels like we've really turned a corner. She's no longer screaming at us day and night. We're finding our rhythm, and learning how to get out and play.
Early on, hikes were a big win. We hiked up to a lake and fed her there, and that was a huge achievement. One day, we went to the bike park and I got her to nap on the ground, which felt like a big victory. Last week, we went to the climbing gym and she slept independently for an hour while my husband and I climbed together and that was big!
A few days ago, we went paddle boarding and took turns hanging out in the shade with her. It can be scary to go out and do things with a newborn who cries a lot and doesn't like to sleep, but each time we've gone out, she's done so well and we build up confidence.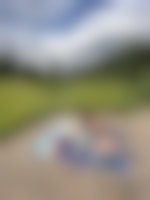 Q. How will you feel if Larkin follows your footsteps into a climbing career? Thoughts on kids of professionals following in their parents footsteps?
A. Ultimately I just want her to find what makes her happy. I'm so grateful to my parents who supported my ambitions, even though it might not have been what they envisioned for me. Climbing gave me confidence, respect for the outdoor world, and the drive to set big goals and push myself. But, those are qualities you can find in all sorts of activities. Of course, I'd love if we were able to share climbing, but I want her to love it for her own reasons.
Kids of professionals inherently have easier access to that sport - gear, transport, coaching, mentors, etc. If they grow up in that environment, it's familiar from a young age and many of the barriers to entry aren't there. If the kid doesn't develop their own passion for the sport, then they'll find it elsewhere.
I think in our society, it's somewhat rare to follow in our parent's footsteps, career-wise. We carve our own paths and find what makes us tick. I want to be able to support Larkin in finding her path through life, rather than trying to carve it for her.
Q. What would little-you say about who you are today as a professional athlete? As a mother?
A. Little-me would definitely be excited to hear that I'm still doing the exact same thing - playing. I never considered that this might be a career path, but I'm so grateful for the opportunities climbing has brought into my life. As for being a mother, little-me probably wouldn't give that a second thought. It's just something I've always wanted and assumed would be part of my future. I feel so fortunate to have this little girl, because as an adult I realize that the dream to be a mother is not a given.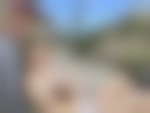 Q. How are you being gentle to your post-pregnancy body?
For the first three weeks post birth, I wasn't even going on neighborhood walks because my stitches really hurt. Once that pain eased up, I started gentle walking, then worked my way up to steeper hikes. Climbing is something really familiar that feels natural to my body, and it can be super gentle. To me, climbing almost felt more kind on my body than hiking. I've started off really easy - low angles, big holds. Tuning into that body awareness and being willing to back down when something feels wrong is super important. Each day I feel a bit more capable and confident.
I believe the work I did while pregnant played a huge role in how I feel now. I worked extensively with a pelvic floor PT who taught me to engage my core in a safe way while I climbed. I was really careful to avoid the majority of ab exercises, steep climbs, and styles of climbing that would put too much pressure on my core. Instead, I focused on terrain where I had the control to engage my core really intentionally. It's hard to go from pushing yourself to the limit to holding back, but I think that set me up for a successful recovery, so far.


Q. Any newborn parenting tips for people who live active lifestyles?
A. Don't listen to the noise. Find what works for you, and stick to that until it doesn't work, then find the next thing that works. I've gotten so bogged down in what we "should" be doing or what is "right" or "wrong". The most helpful advice I've received is that if it works for you and your baby, then it's right.
As for practical tips, baby wearing has been a life saver - it's the only way we can get our little one calmed down some nights. I have a few different styles of carriers, which have helped switch up the wear and tear on my body, because that is very real.
Also, "nap when baby naps" has not worked for me, but I've tried to stretch and do PT when baby naps. Even five minutes goes a long way in helping my sore back and shoulders.


Q. What has helped you gain confidence as an athlete? As a mother?
A. I think the answer to both is to try things that feel hard and see what I'm capable of. I'm normally capable of a lot more than I expect. Hard routes feel impossible in the beginning, until I whittle them down, learn the sequences, and link them together. My baby taking a nap without a two-hour investment of rocking and shshhing felt impossible a week ago, but I'm writing this while baking peanut butter cookies because she fell asleep unexpectedly in her bouncy chair.
Tomorrow, we're driving 2.5 hours away from home to camp overnight, and that feels really intimidating. But I'm excited to see what Larkin and myself are able to make of it. Hopefully we'll exceed expectations. If not, we'll try something slightly easier next time and work up to the bigger goal.

Feature photo courtesy of Paige Claassen.
We want to acknowledge and thank the past, present, and future generations of all Native Nations and Indigenous Peoples whose ancestral lands we travel, explore, and play on. Always practice Leave No Trace ethics on your adventures and follow local regulations. Please explore responsibly!
Do you love the outdoors?
Yep, us too. That's why we send you the best local adventures, stories, and expert advice, right to your inbox.