How to buy a backpacking pack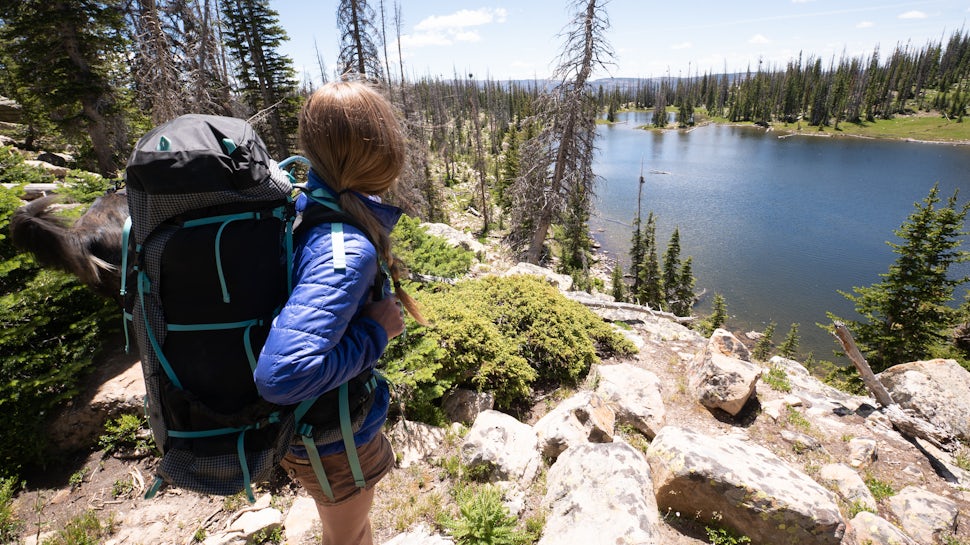 When hiking through the woods carrying all of your belongings on your back, your backpack is immensely important. The task of buying your own pack can be daunting with all the different brands, frames, styles, and sizes available. Here is a guide to help you find the right pack for your adventures.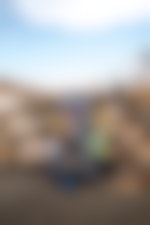 1. Consider capacity
Backpack capacity is measured in liters. For a visual reference, think of one liter of soda. A 60 liter pack can hold 60 liters of soda. There are several classifications of backpack sizes based on how much gear fits inside.
Daypacks - 21 to 35 liters
Hold items like water, snacks, an extra layer, and a first aid kit for a several-hour to full-day hike.
Weekend packs - 36 to 60 liters
Host up to three days of supplies, including meals and snacks, water treatment, a sleeping bag, a sleeping pad, extra clothing, a first aid kit, and personal items.
Multi-day packs - 60+ liters
Best for trips longer than a weekend. Holds all the above plus multiple changes of clothing and additional food. Multi-day packs are excellent for carrying heavier, more substantial gear. This makes the perfect for winter trips and times you expect changing weather.
Pro tip: Carrying a heavy pack is a quick way to dislike backpacking and even get injured. Try to bring the smallest capacity pack that will fit your needs to prevent having extra room and feeling the need to fill it.
2. Establish your size
Just like clothing, backpacks have sizes, often XS, S, M, L, XL, XXL. Your backpack size might not line up with your shirt size, as it measures torso length from the C7 vertebrae (see video) to the top of your hips.
Measure both your torso length and hip size to discover what size pack you need. If you don't feel confident doing these steps yourself, there outdoor stores that sell packs can help measure you to ensure you're getting a pack the fits your unique body.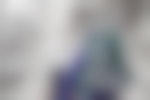 3. Assess pack types
There are three main types of backpacks based on their suspension systems, or what helps carry the weight ergonomically: external frame, internal frame, and no frame packs. Today, most backpackers use internal frame packs because they are ergonomically designed and offer many modern features that improve comfort.
External Frames: Trail crews and hunters are often seen carrying external frame backpacks. These bags have a squarish shape and visible frame bars which make them good for attaching bulky gear on the exterior. External frame packs are best used on well-maintained trails because they can get caught up on trees and brush. While they tend to be bulkier and weigh more than internal frame packs , they can also last longer while bearing heavy loads.
Internal Frames: These packs are more form-fitting and hold the weight of your gear closer to your body. Internal frame packs are better suited for use on rugged terrain and when off-trail scrambling because they keep your center of gravity closer to your body. They are also easier to adjust and more compact than external frames.

No Frame: Packs without frames can carry lighter loads and have a smaller capacity than framed packs. They can be a good option if you are looking for a smaller pack with less liter capacity for shorter trips, like a daypack. No-frame packs also tend to be cheaper than framed packs and are more forgiving when it comes to sizing. However, they are a lot more uncomfortable if not thoughtfully packed or when carrying heavy loads for long periods of time.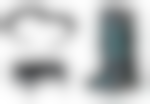 4. Look for additional features
Ventilation
A lot of backpacks have mesh lining on the back to encourage air to flow on your back and shoulders, encouraging sweat to evaporate. After a long day hiking and sweating, this can be a really nice feature.
Top-loading vs. front-loading
Top-loading backpacks have one opening at the top that all of your equipment will go into. These models are fairly standard. However, they do require you to be more conscious of the way you pack.
Getting to the bottom of your pack often means removing every other item. Top-loading pack users place overnight items at the bottom and sides of the pack and fill the top half with essential items they may need throughout the day to make it easier to access everything.
Some backpacks also allow front-loading access by including a size zipper that opens up a panel in the main pack. This allows you to reach items at the bottom of the pack without taking everything above it out first. If you want access to your whole pack throughout the day, it may be a better option to buy a pack with this additional panel.
Pro tip: International travelers love front-loading packs for their ease of access while maneuvering through the TSA or other transit option.
Removable daypack
Backpacking packs have a compartment at the top called a brain. Some brains have buckles and straps so hikers can easily remove the brain and turn it into a small daypack. This feature may be something to consider if you want to bring items like water, snacks, and a layer of clothing on day hikes without having to lug around the whole pack.
Sleeping bag/lower compartment
Towards the bottom of the pack, some bags have a separate zipper compartment often used for a sleeping bag. This feature separates items in the bottom compartment from from food, fuel, and other things you don't want spilling on the material. Since your sleeping bag is likely one of your bulkiest items, using this compartment is a convenient way to place it securely at the bottom near your hips for better pack comfort and stabilization while hiking. Plus, you won't need it near the top as you won't require the sleeping bag until night time

Compression straps
Most packs come with straps on the outside that allow you to cinch down the pack when it is not full. Tightening the straps will compress the bag and create a more balanced and comfortable fit. Plus, it will prevent items from moving and throwing off your balance. Some backpacks also come with a compression strap on the inside to tightly cinch down the pack and stabilize the weight.
Rain flys
Some packs come with rain flys made of an elastic water repellent fabric you can place over the pack to prevent water from permeating the bag material. This accessory (sometimes included with a pack) are incredibly important in rainy areas where they ensure your clothing and sleeping bag stay dry. Some backpackers prefer to use waterproof pack liners in lieu of covers. These thick plastic bags (or reusable dry bags) won't protect the pack material from rain, but will keep what's inside dry.
External daisy chains, loops, or mesh pockets
These features can be useful in attaching gear (like wet layers and muddy camp shoes) to the outside of the pack. Here, they will have a chance to dry without interacting with the items inside your back.
Pack strap pouch
People who want easy access to their phones or navigational aids while walking may appreciate a pack strap pouch. These accessories Velcro to shoulder straps or hip packs so you can grab the contents without taking your pack off and rummaging around. Pack strap pouches are extra handy for people who want to stash a phone or camera within reach for easy photos while walking.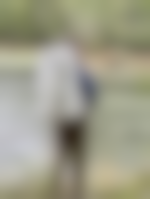 5. Think about sustainability
Have you considered how purchasing a backpacking pack may impact the environment? There are packs made in an ethical and sustainable way with a lower impact on the planet. For example, there is a Granite Gear Crown 3 60 pack that reduces 55% of water waste during production because it is undyed.

Feature image courtesy of Granite Gear.
We want to acknowledge and thank the past, present, and future generations of all Native Nations and Indigenous Peoples whose ancestral lands we travel, explore, and play on. Always practice Leave No Trace ethics on your adventures and follow local regulations. Please explore responsibly!
Do you love the outdoors?
Yep, us too. That's why we send you the best local adventures, stories, and expert advice, right to your inbox.