Explorer Spotlight: Shannon Kalahan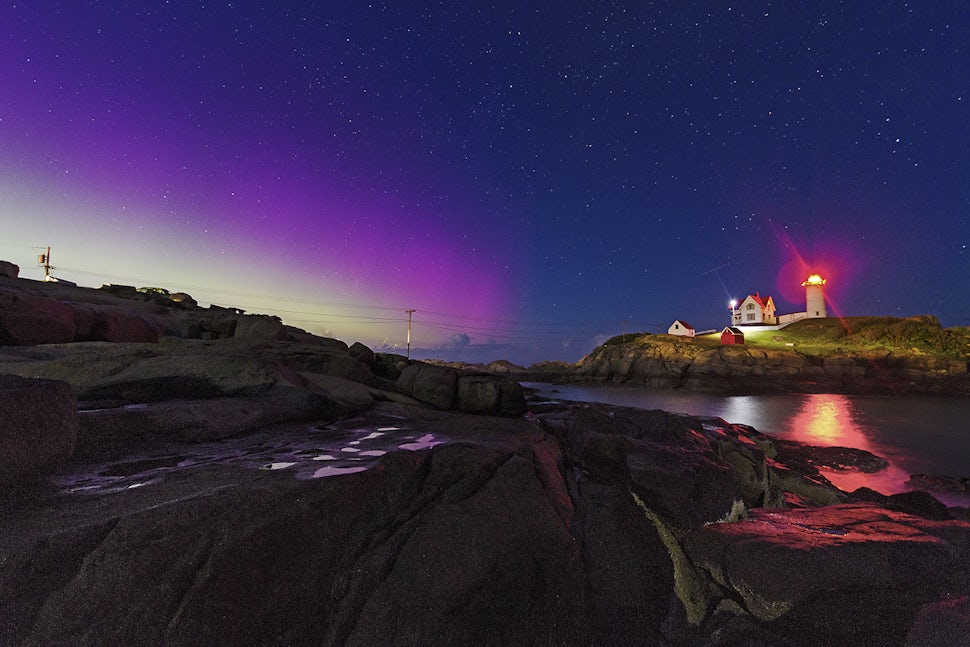 Name: Shannon Kalahan | Age: 34 | Location: Connecticut
What's your day job?
Photographer/Author (day job #1...running my own business), and work in the admissions department at a college (day job #2 to make sure the mortgage gets paid!)
What are your favorite things to do outside?
Hike and Horseback Ride
What first drew you to the outdoors?
I grew up when it was normal for kids to play outside all day, run home for dinner, then go back out to roam the neighborhood until dark. I can't remember a time when I didn't like being outside. That feeling of preferring the outdoors was solidified by our family vacation camping trips as a child. If we didn't have family in the area, we camped. I learned to love seeing the stars at night and the smell of campfire lingering in my clothes.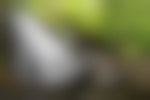 What's your favorite hometown adventure? ...and, almost as important, where's your favorite spot to get a beer after?
My favorite hometown adventure is visiting a little hidden pocket of nature called Wyllys Falls, which is just outside of Case Mountain here Manchester, CT. It is a short hike down a steep hill and easy jaunt through the woods for the payoff of a great waterfall that not many locals know about. If, however, by "hometown" you really mean in-state, then I'd say playing in the waterfalls at Enders State Forest in Granby, hiking Sleeping Giant in Hamden, or exploring Silver Sands beach in Milford. When I'm done, my favorite place for a drink is The Main Pub, just off Main St. in Manchester.
What's your essential gear that never gets left at home?
Definitely my camera and tripod. I almost never leave home without it.
What's your favorite trail snack?
I'm a big fan of peanut and peanut butter anything. haha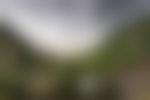 Any go-to soundtracks when you're hitting the road?
Lately, I've been into the Arctic Monkeys (AM), Ben Rector (Into The Morning) and Daft Punk (Random Access Memories). I also love any album by Bronze Radio Return.
What's the scariest thing that's ever happened while you were adventuring? And/or, the funniest?
The scariest and one of the funnier stories (although it might be "you had to be there" funny) occurred on the same trip. My boyfriend and I were hiking Mt Washington in New Hampshire, which is known to have dangerous, unpredictable weather. The bottom of the mountain started out warm and sunny (of course), and the top of the mountain was completely socked in with freeing rain to boot. Since it's above alpine, the trails are marked with cairns...and the fog was so bad, we could not see the next cairn. It was the kind of weather that would result in hypothermia pretty quickly, so we were trying not to wander too far from where we thought we lost the last cairn, but it didn't take long for us to get completely turned around. Thankfully, after about 20 minutes of wandering and consulting with each other on which way to go, we heard another set of hikers and followed their voices back to the trail. We spent the night up at the hut at Lakes of the Clouds, and by morning, the weather was worse. The people who tended the hut suggested NOT taking our original route down, as Tuckerman's Ravine would be steep, slick and dangerous. They suggested an alternative 1.6 mile trail (Lion's Head) which would bypass the steepest part of the Ravine trail, hooking back up to the main trail about two miles out from the parking lot. Honestly, the trail wasn't much better but we tried to laugh about sliding down slick spots and and one point outright jumping down about 15 feet and hoping for the best. Despite trying to keep a positive attitude, we were anxious to get to the car safely and did ask the people headed up the trail how much further before we linked up with the main trail. Every single one of them, regardless of the actual distance, replied "ehhh...3/4 of a mile left?" That included the last person, who told us 3/4 of a mile about 3 minutes from the main trail. haha It actually became comical after a while, and we started laying odds on how many people total would tell us the wrong mileage. Ultimately, my boyfriend had a closer guess and I ended up owing him a beer and ice cream.
Who's your number one adventure partner-in-crime? Who inspires you?
David Pasillas, another photographer on the West Coast is definitely my number one partner-in-travel-photo-crime. Since traveling across the country is expensive, more locally I have a rotating list of friends and my boyfriend who I try to talk into doing crazy things with me. lol
As for inspiration, there are a long list of adventurers and adventure photographers that I admire both for their spirit and their body of work, but more importantly, there are four women in my own life whose independence and strength have shaped my life. First was my grandmother who had traveling in her blood, had an iron spirit laced with incredible kindness, and was always willing to take on whatever the world threw at her. Next is my own mother, raised by my grandmother to have the same qualities. I remember my mom used to just decide to do things or go places, and then did them, even if she had to do them alone. She was a great role model for me on how to be independent and follow my own path. The third is a person whom I have always looked up to as a big sister - she and her husband helped make travel seem much more affordable despite a modest income. She has a willingness to try new things and an entrepreneurial spirit that made me feel like my adventure photography pursuits were attainable. Sometimes she and her husband fail (like their ill-fated move to Alaska), but she always has a good attitude about it and treats it like a lesson to take with her on the next adventure. Finally, I have huge admiration for a friend of mine whom I met while volunteering for a local horse rescue. She is the very definition of fire, strength and conviction. She was constantly put into overwhelming situations and managed to pull the animals, the rescue and her volunteers through to a better place. Her toughness and tenacity have always inspired me to be strong in the face of my own difficulties.
What are your top destinations for adventure travel?
Here in the northeast, I love taking trips to the White Mountains in New Hampshire, the gorges and waterfalls of upstate New York. Out west, I really enjoyed mountain biking in Moab, UT. and exploring Big Sur in California. To date, though, my favorite adventure was in the Sacred Valley of Peru and (starting, but getting sick part way through) the Inka Trail to Machu Picchu.
What's on the top of your must-do adventure list right now?
I just crossed two hikes in New York's Hudson Valley off of my to-do list yesterday that I have been meaning to try for a while (Anthony's Nose and the Stone Church in Dover). The first had a great view for a relatively easy hike, and the other is just plain awesome. Next up is either a trip to the Green Mountains (VT) or the Adirondacks (NY) at the end of September, possibly a trip to visit some Pennsylvania waterfalls the first weekend in October, and after that, visiting the Finger Lakes region in New York.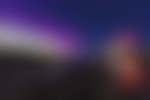 Show us your most memorable photo, and tell us about it!
My most memorable photo has to be the time I saw the northern lights for the first time in Maine. It wasn't an "adventure" in the traditional sense of requiring hiking, or biking or kayaking...but it was exercising my adventurous spirit. I got an alert that there would be huge solar activity, but I would have to drive to Maine (approximately 2.5 hours away) to see it. During the work week. Alone, since no one was free to go that night. So, I checked the weather, hopped in my car and went. It was a surreal experience to sit there in the dark, alone, watching the sky dance.
And last but not least…What's your personal motto?
I used to think about all of the great things I wanted to try and places I wanted to see, but they seemed so unobtainable. Then I asked myself an important question. "Why Not Me?" After that, I made a commitment to making plans, not dreams.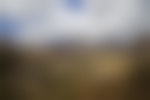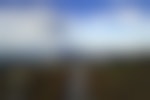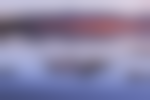 We want to acknowledge and thank the past, present, and future generations of all Native Nations and Indigenous Peoples whose ancestral lands we travel, explore, and play on. Always practice Leave No Trace ethics on your adventures and follow local regulations. Please explore responsibly!
Do you love the outdoors?
Yep, us too. That's why we send you the best local adventures, stories, and expert advice, right to your inbox.