Explorer Spotlight: Seth Berry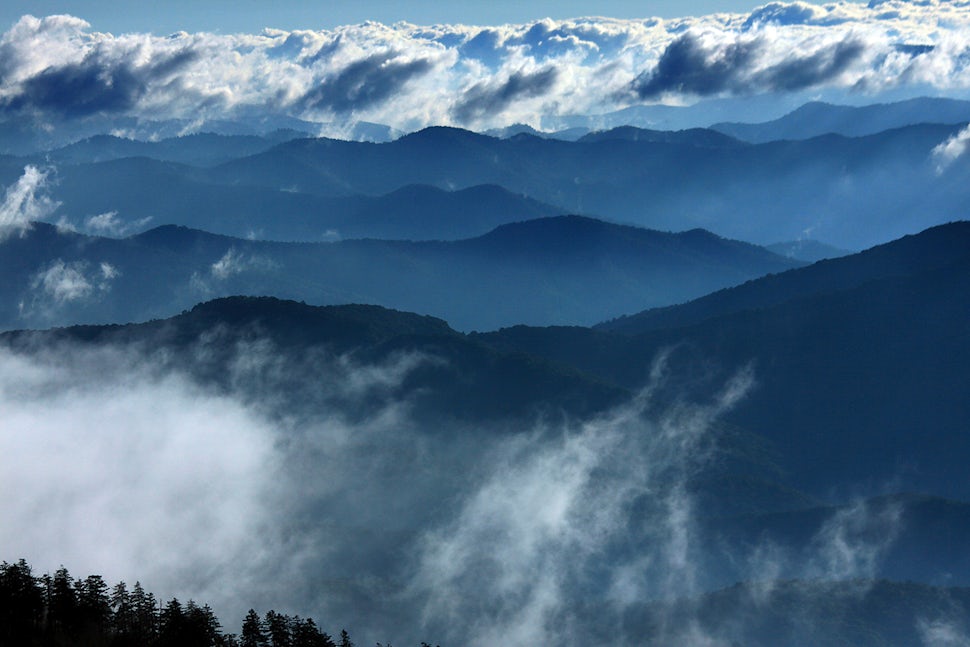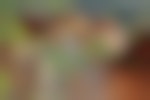 Name: Seth Berry | Age: 30 | Location: Lexington, SC.
What's your day job?
I work as the full-time graphic designer for Columbia International University. I do all of the branding and creative direction for the university and much more. I'm the designer of the school's first ever official collegiate athletics logo - the CIU Rams.
What are your favorite things to do outside?
I've always enjoyed going camping and hiking in the Blue Ridge mountains. My passion is landscape and travel photography, so I bring my camera backpacking, camping, kayaking, and traveling wherever I go. I'm currently working on exploring every State Park in South Carolina and taking photos of each of them.
What first drew you to the outdoors?
I grew up going camping and hiking in the South Carolina and North Carolina mountains ever since I was walking with my family and grandparents. I always like to say that I was born with mountains and outdoors in my blood since my grandfather was a Boone and a distant relative of the American pioneer and explorer Daniel Boone.
What's your favorite hometown adventure? ...and, almost as important, where's your favorite spot to get a beer after?
Oh man, I have several favorites in South Carolina. But I'd say my favorite place to visit and hike is Table Rock in the Upstate of SC. The 3.6 mile one way hike to the top of Table Rock is a strenuous but rewarding one! The views from the top are breathtaking. But also, my favorite views from Table Rock is down below along the Oolenoy Lake either on the fishing dock or from inside my kayak. Some of my most favorite photos and camping memories have come from the beautiful State Park.
What's your essential gear that never gets left at home?
My Canon SLR camera and lenses and Manfrotto carbon-fiber tripod are my most essential gear I can't leave without. My Oboz hiking shoes are usually on my feet when adventuring and I also tend to bring along my daypack or backpack and tent.
What's your favorite trail snack?
I like Clif Bars for the trail and even Gobstoppers to suck on while hiking.
Any go-to soundtracks when you're hitting the road?
I'm actually a bluegrass kind of guy for road trips. But I almost always have a variety of praise and worship music on while exploring God's beautiful creation.
What's the scariest thing that's ever happened while you were adventuring? And/ or funniest?
One of my most scary/funny moments came on my first ever backpacking trip while in college at Clemson University. During our spring break, my brother and two of our friends decided to go backpacking in the Shining Rock Wilderness Area of North Carolina. We had decided to go anyways even though a winter weather advisory had been announced for the area for below freezing temperatures. That evening after setting up our campsite after about a 5-6 mile hike, we had squeezed in our 3 man tent like sardines but didn't care about not having much arm room because the trade off was to keep somewhat more warm. Again, this was my first ever backpacking experience of being miles out in the woods with nothing much wilderness around. Well early that night we heard a howling noise off in the distant mountain which obviously jolted all of us awake. But we each talked about it and figured whatever it was, it was way far away to bother us. We were wrong. At about 2:00 a.m., we simultaneously woke each other up to footsteps running down the trail coming toward our tent. The footsteps came to the end of the tent that my head was on and was smelling around our tent. Needless to say, I was scared (and frozen) stiff. My heart was pounding. I don't think I've ever been that frightened. But to our relief, after the footsteps went away from our tent further in our camping area, one of our buddies stuck his flashlight out the tent to discover the footsteps were nothing but 2 hunting dogs (not wolves or anything else in my imagination) with tracking devices on their necks. We later found out that they were actually bear tracking dogs. We even got out of the tent to pet them for awhile and to laugh out our fear. That morning we woke up with parts of our sleeping bags slightly frozen to the tent and with small patches of snow on the ground. As we were hiking out a couple miles down the trail, we came upon what looked like one of those dogs laying below a rock deceased from being mauled to death by something that had to have been bigger than it. To this day we don't know what got it, but we were definitely happy to get back to the warm and safe car! (the story now makes for a good campfire story)
Who's your number one adventure partner-in-crime? Who inspires you?
My good buddy I became friends with about 5 years ago. We have traveled west to Arizona, Nevada, California, Utah, Oregon, Washington, and many other epic locations around the Southeast since we became travel partners. But also my brother, dad, and mom are always my adventure partners as well. Some of my inspiration to explore the National Parks came from the famous photographer Ansel Adams. But most importantly, my Lord inspires me to get out and photograph his beautiful creation for others to see and be inspired by!
What are your top destinations for adventure travel?
Right now at the top of my bucket list is Glacier National Park. But actually any of the national parks that I haven't visited yet are on my bucket list. I have currently been to 11 national parks so far.
What's on the top of your must-do adventure list right now?
Currently I'm working on becoming an Ultimate Outsider by visiting all 47 State Parks in South Carolina. While at each of them, I photograph whatever adventure I may be doing.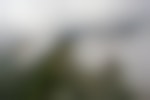 Show us your most memorable photo, and tell us about it!
The first one (directly above) is an older one, but my first epic selfie showing me out in my element. This was on the Chimney Tops in the Great Smoky National Park. My brother and I started out on the trail one early and foggy/damp morning for the first time. I had read about this trail and the amazing views it has to offer from the top of the rocky top. But we were beginning to feel disappointed as the higher we hiked the more dense the fog got that day (welcome to the Smokies). After we climbed up the rocks to get to the shear peak of the mountain, we took the time to rest and eat on the rocks as we were the only ones up there with nothing but white fog all around us. I began to pray that we would somehow have a view so that I could see what I so wanted to see after making the strenuous hike. My brother and I were about to pack it up and head down but we decided to give it about 30 more minutes. To our amazement, the wind began to pick up from down below and we noticed the fog start moving faster. Then all of a sudden there was a break in the fog and it was like majesty. The view that slowly revealed before my eyes will always stick with me. After quickly taking as many photos as I could during the amazing show we were witnessing, I took time to sit for awhile and my brother snapped the photo of me. That experience on the Chimney Tops inspired me to keep exploring and traveling to new heights.
The second photo (at the very top) that I've attached is one of my first dream-like photographs. I have dreamed of being able to take a photo of my beloved Blue Ridge Mountains like the one I captured. I trekked up to Clingman's Dome in the Smokies one early cold morning to capture a sunrise from above the Blue Ridges. The fog lifting in the valleys throughout the layers of mountain ridges gave me a classic photo I had been wishing for. The photo ended up being my first ever featured photo on a published magazine cover.
And last but not least…What's your personal motto?
Explore. Capture. Inspire. // "I look up to the mountains; does my strength come from mountains? No, my strength comes from the Lord, who made heaven, and earth, and mountains." -Psalm 121:1-2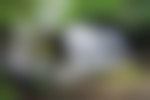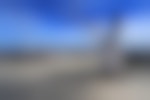 We want to acknowledge and thank the past, present, and future generations of all Native Nations and Indigenous Peoples whose ancestral lands we travel, explore, and play on. Always practice Leave No Trace ethics on your adventures and follow local regulations. Please explore responsibly!
Do you love the outdoors?
Yep, us too. That's why we send you the best local adventures, stories, and expert advice, right to your inbox.