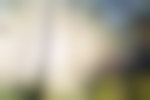 Name: Michael Matti | Age: 24 | Location: Seattle, WA
What's your day job?
Photographer
What are your favorite things to do outside?
Hiking, camping, and photography
What first drew you to the outdoors?
I grew up exploring the outdoors with my family so that helped instill in me a love of the outdoors. I think the vastness of it all and the variety of places out there drew me in even more as I got older.
What's your favorite hometown adventure? ...and, almost as important, where's your favorite spot to get a beer after?
Rattlesnake Ledge. Its just such a great hike close to Seattle. I always take people visiting there and it never disappoints. Thing to get after hiking...Chipotle, always Chipotle.
What's your essential gear that never gets left at home?
Obviously my camera :) And of course a red jacket.
What's your favorite trail snack?
I always have some type of granola bar on me while out in the wilderness.
Any go-to soundtracks when you're hitting the road?
I have a bunch of old CDs in my car with some questionable throwbacks from my high school days. Only those that travel with me get to know the contents of these CDs ;)
What's the scariest thing that's ever happened while you were adventuring? And/or, the funniest?
Nothing too crazy.... yet.
Who's your number one adventure partner-in-crime? Who inspires you?
My #1 adventure partner-in-crime is Kristian Irey (@kristianirey). She did a 3 week road trip around New Zealand with me in 2012. We then spent 2 months backpacking around Europe together in 2014.
There are so many people out there that inspire me its nearly impossible to pick just a few. Chris Burkard would be at the top of the list though.
What are your top destinations for adventure travel?
Of the places I've been... New Zealand, Banff, Palawan(Philippines).
What's on the top of your must-do adventure list right now?
Iceland, Patagonia, the southwest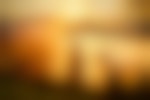 Show us your most memorable photo, and tell us about it!
We almost decided not to do this hike up to Evergreen Mountain Lookout because it was quite cloudy out. We ended up doing the hike and as we climbed in elevation we found ourselves up above the clouds. We spent the night on top of the ridgeline there and got to experience sunset, a clear night sky, and sunrise. This photo from the sunset was the most memorable sunset I've ever seen. The intense orange of the low sun shined through the fog and created these incredible light rays that we watched dance through the trees as the sun set. It was unbelievable.
And last but not least…What's your personal motto?
Love God, Love Others.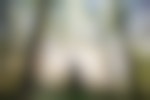 Check out more of Michael's adventures here.
Published: February 18, 2015
Please respect the places you find on The Outbound.
Always practice Leave No Trace ethics on your adventures. Be aware of local regulations and don't damage these amazing places for the sake of a photograph.

Autumnal Plum & Ginger Breakfast Feast
/
Recently we escaped for a weekend to a little camp spot up in the Catskill Mountains. Little did we know, a storm was rolling in so the night was spent bundled up listening to rain on the tent roof.

5 Tips for Finding Beautiful Fall Foliage in Massachusetts
/
1. Foliage Maps There are a bunch of tools and foliage maps online that you can use to find the perfect place to visit.