Explorer Spotlight: Mark Handy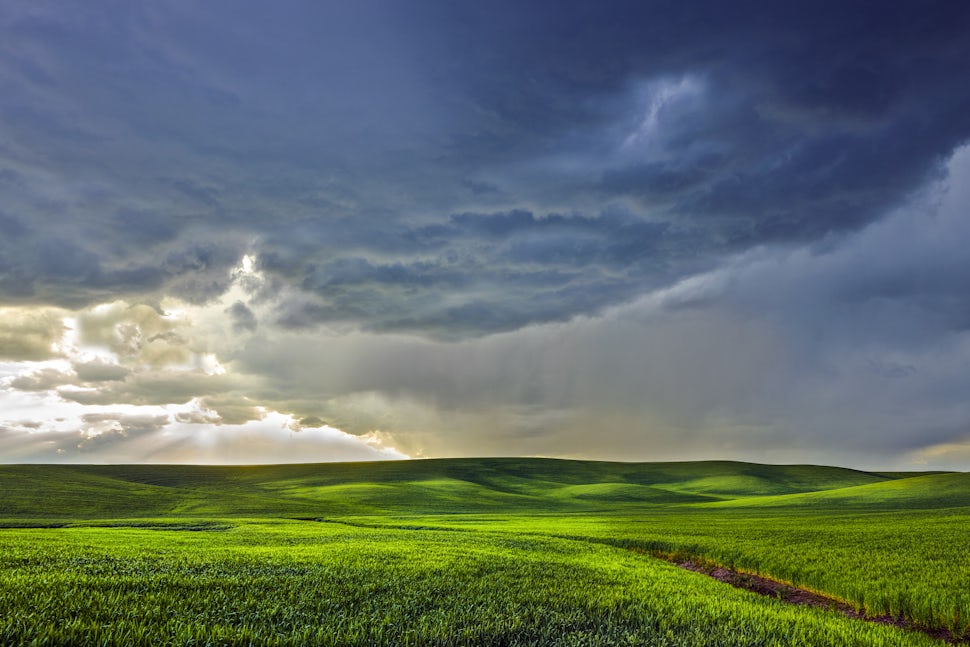 Name: Mark Handy | Age: 40s | Location: San Diego, California
What's your day job?
Landscape photographer
What are your favorite things to do outside?
I love to explore various cities when I visit them. I try to do as much of my exploring on foot. I also love to go to the beach and walk on the sand.
What first drew you to the outdoors?
We grew up under humble circumstances. We didn't have a lot of money so we always found things to do that were free. Not surprisingly, we did a lot of outdoor activities. That early introduction to the outdoors set the tone for me later in life.
What's your favorite hometown adventure? ...and, almost as important, where's your favorite spot to get a beer after?
I love taking the boat out on the San Diego bay. There is no better view of the city than from the bay. As for my favorite beer, would you believe that I don't drink alcohol? But I'll take a Hawaiian Punch any time. Ha!
What's your essential gear that never gets left at home?
Two things here. One, my Phase One camera and tripod are always nearby.You never know when a sky is going to blow up or some other situation will present itself. Two, my binoculars. I'm always scouting.
What's your favorite trail snack?
Any kind of trail mix will do. As long as there are nuts and fruits, I'm happy.
Any go-to soundtracks when you're hitting the road?
Absolutely. I'm a big fan of Daft Punk. The soundtrack that they did for the Tron: Legacy movie was outstanding. Additionally, Imagine Dragons has some great driving music. And one more: the Cult. This British rock band was popular in the 80s when I was growing up. Their music stuck with me and I still listen to it today.
What's the scariest thing that's ever happened while you were adventuring? And/or, the funniest?
Though I have done some interesting things to get images, I am a risk averse fellow. But I have done some things that are scary. For example, on the North Rim of the Grand Canyon, I spent about 30 minutes edging my way out on a cliff so that I could dangle one leg over in an attempt to get as far out on the edge as possible. It was a 3,000 foot drop if I screwed up, so I could absolutely sense my mortality at that moment.
Similarly, I was shooting in Kauai, Hawaii, and needed to get a better view of the Waimea Canyon for a shot I was getting, so I got dangled out on the edge of a cliff that was fairly unstable. The ground underneath me was supported by roots and one could feel the ground flexing. I had two assistants hold my legs (in a chain-gang formation) while I got the shot.
Oh, and I can't forget this one. One time my sidekick, Jason, and I were in Utah shooting aspen trees. We were at about 11,000 feet elevation. We drove our four-wheel vehicle as high up on the mountain as we could go. Well, we ran into some snow packed areas that were slowly thawing. The muddy roads, meanwhile, were treacherous. The vehicle kept sliding on the mud. The problem was that on one side there was mountain. On the other side of the road there was a cliff. I was the passenger. When we were descending the mountain, we kept losing traction in the mud. A few times I thought we were going to slide off the cliff. I kept opening the door so that I could jump. Jason seemed to find a lot of humor in me trying to jump. Haha.
Who's your number one adventure partner-in-crime? Who inspires you?
That's easy. Jason Carmody (mentioned above). He often assists me on shoots. He's proven himself time and again when we're out in the field. Whether driving through dangerous mountain conditions or helping me analyze a landscape out in the field, he's a great additional set of eyes and ears.
Who inspires me? My son. He's now four years old. I'm continually inspired to do as well as I can. It's my responsibly to raise this little dude so that he is a credit and asset to society. I take that responsibility seriously. He is under my stewardship for the next 14 years at least. He'll continue to inspire me to be the best I can be.
What are your top destinations for adventure travel?
I love my adventures in Oregon. If I could only live one other place in the United States, it would be Oregon. There is no end to the amount of accessible places to explore there. It's an adventure wonderland. Utah would be a close second.
What's on the top of your must-do adventure list right now?
Australia and New Zealand are calling me. I have friends who live there so I have no excuse that I have not captured images there. It's just a matter of time. I'm guessing that I will shoot there within the next twelve months.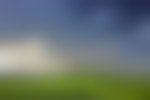 Show us your most memorable photo, and tell us about it!
It's tough to identify a most memorable photo. It's akin to asking a parent to identify his or her favorite child. Still, I could go with any number of images I've captured in the Palouse region of eastern Washington. I captured this one during a lightning storm. I had been driving for about 45 minutes and the rain and lightning would not let up. But, all of a sudden, the sun popped out. It could not have happened a better time. I had some cool rolling hills to my right that looked eager to pose for my camera. I jumped out of the car, grabbed my gear, and set up. I fired off about 10 shots from this spot. From beginning to end, I had five minutes at this location. It went from rain, to sun, and back to rain all within a span of minutes. This shot tested my ability as a photography because I had to do everything so quickly while also nailing the image.
And last but not least…What's your personal motto?
Personal motto is simple: Fiat Lux (let there be light). One cannot capture a photograph without light, so light is something I never take for granted.
We want to acknowledge and thank the past, present, and future generations of all Native Nations and Indigenous Peoples whose ancestral lands we travel, explore, and play on. Always practice Leave No Trace ethics on your adventures and follow local regulations. Please explore responsibly!
Do you love the outdoors?
Yep, us too. That's why we send you the best local adventures, stories, and expert advice, right to your inbox.