Explorer Spotlight: Brandon Dewey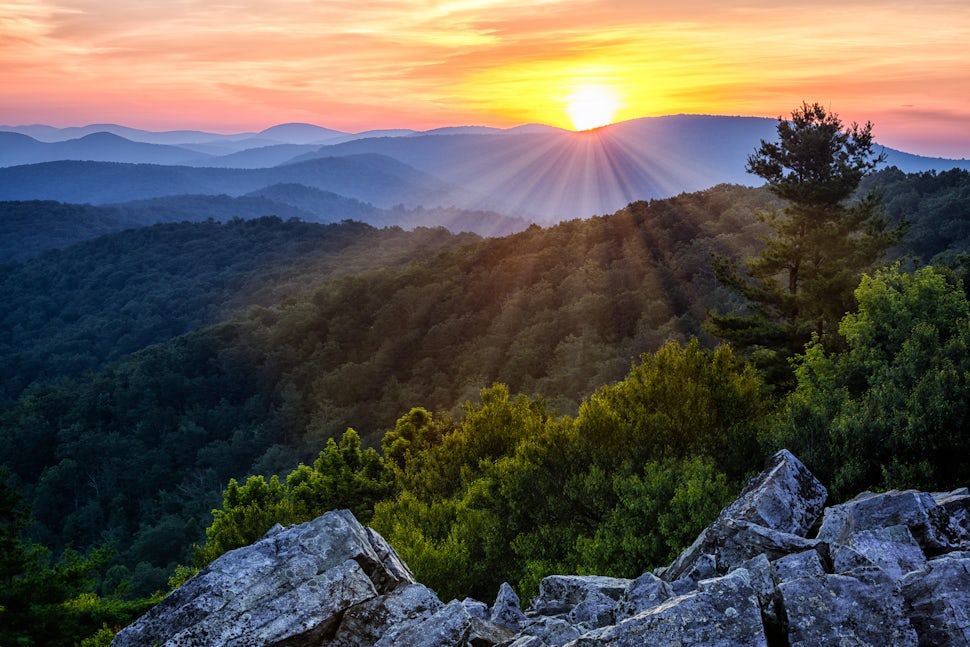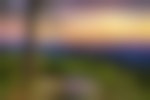 Name: Brandon Dewey | Age: 32 | Location: Richmond, VA.
What's your day job?
Corporate Security Analyst

What are your favorite things to do outside?
Landscape photography; I love exploring new locations and capturing the magnificence of God's creation.

What first drew you to the outdoors?
My parents took me on my first hike when I was just over a week old, and I never looked back. I grew up in a very active family (camping, hiking, backpacking, rock climbing, mounting biking, etc.) and in the Boy Scouts, so the outdoors has alway been a part of my life. My love for the outdoors has only grown now that I get to experience the wonders and beauty of nature with my own family.

What's your favorite hometown adventure? ...and, almost as important, where's your favorite spot to get a beer after?
I love watching the sunrise atop Blackrock Summit in Shenandoah National Park. It's a short hike, but the view is one of the best in the park. Usually, when I am there to watch/photograph the sunrise, I get to enjoy the beautiful scenery all to myself. It's one of the best ways to start the day. I don't drink, but I love to stop for ice cream after a long day of hiking. I'm not picky about my ice cream; I'll eat it from anywhere, but my favorite ice cream is from Gelati Celesti in Richmond.
What's your essential gear that never gets left at home?
Camera, tripod, water, snacks, and a knife.

What's your favorite trail snack?
Trail Mix, but I make my own with mixed nuts and M&M's because I don't like raisins. My wife calls my special blend "Death Mix" because she's allergic to nuts. It's become a tradition in our house.

Any go-to soundtracks when you're hitting the road?
I'm a nerd, so I mostly listen to audiobooks when I drive. Driving is the only time I have to "read," and I love learning about new things (currently listening to Undaunted Courage: Meriwether Lewis, Thomas Jefferson, and the Opening of the American West by Steven Ambrose).

What's the scariest thing that's ever happened while you were adventuring? And/ or funniest?
A few years ago, Virginia got a late snow in March, so I headed to Shenandoah National Park to photograph the snow and ice on Doyles River Falls. I took my eldest son, who was 17 months old at the time, and after photographing the falls, we crossed the stream and climbed to the middle tier of the falls. We were throwing rocks into a small side pool to break the ice when my son leaned a little bit too far forward and fell into the icy water. I quickly pulled him out, stripped off all of his wet clothes and wrapped him in my jacket. We crossed back over the river, and I remembered that I left his change of clothes in the car at the top of the mountain. Luckily, the sun came out just before we crossed the stream, so I had taken his jacket off earlier and left it in my backpack. I put his jacket back on him, re-wrapped him in my jacket, stuck him in the carrier backpack, and ran the 3 miles back to my car talking to him the whole way making sure he didn't fall asleep. He was fine and was toasty warm in my jacket, and I was hot from running with him and all of my camera gear up the mountain. Now I always put a change of clothes in my pack whenever I hike near water.

Who's your number one adventure partner-in-crime? Who inspires you?
My two sons, currently 5 and 2 years of age. They both really help me see things in nature that I would have missed while we hike along the trail. Who inspires you? My wife, she is my best friend, loving mother, and a very hard worker. Her example helps drive me to better myself every day.

What are your top destinations for adventure travel?
Any of the national parks - I love finding the hidden gems within the parks.
What's on the top of your must-do adventure list right now?
Explore Iceland; I love photographing mountains and waterfalls, and Iceland is full of both. New Zealand is a close second. I had a hard time choosing between the two.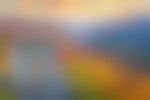 Show us your most memorable photo, and tell us about it!
I took this image at Lindy Point in West Virginia. For years, I have been trying to capture fall during peak colors but seem to get there too early or too late. Finally this past fall, I was able to get there during the peak foliage and capture all of the beautiful colors. Even though I was there during the peak foliage, I had to go back to Lindy Point three days in a row to capture this amazing sunset. The first day had no clouds in the sky. The second day was raining and overcast. Finally, on the last day, I had the perfect clouds, which added color to the sky. Two days later, a huge storm hit the area and blew most of the leaves off the trees.

And last but not least…What's your personal motto?
"Let your light so shine before men, that they may see your good works, and glorify your Father which is in heaven" (Matthew 5:16).
We want to acknowledge and thank the past, present, and future generations of all Native Nations and Indigenous Peoples whose ancestral lands we travel, explore, and play on. Always practice Leave No Trace ethics on your adventures and follow local regulations. Please explore responsibly!
Do you love the outdoors?
Yep, us too. That's why we send you the best local adventures, stories, and expert advice, right to your inbox.