Explorer Spotlight: Anna Cohen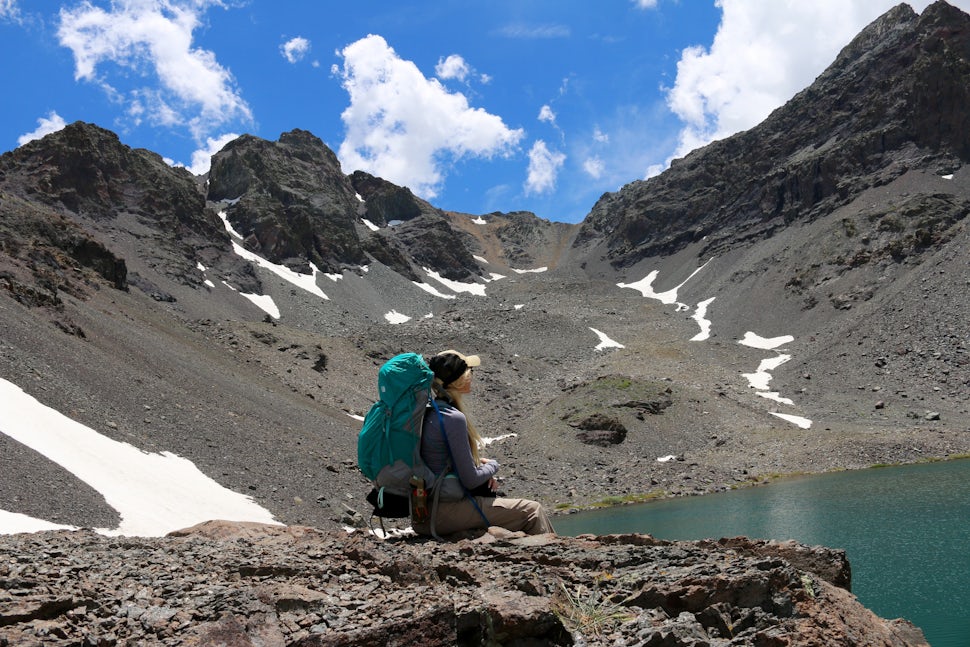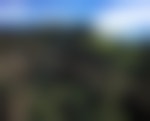 Name: Anna M. Cohen | Age: 26 | Location: San Francisco Bay Area, CA
What's your day job?
I'm a writer! I feel SO lucky to be able to do what I love.
What are your favorite things to do outside?
Fly fishing, hiking, and backpacking. Preferably all three together.
What first drew you to the outdoors?
I've always loved playing outside and wandering in the woods. But it wasn't until I met my husband that I realized the full potential of all that the outdoors has to offer.
What's your favorite hometown adventure? ...and, almost as important, where's your favorite spot to get a beer after?
I grew up in Washington state, have family property in Southwest Montana, and just moved down to the Bay Area in January of this year for my husband's work. I'll cover all three.
My favorite hometown adventure in WA is backpacking to Diamond Lake in the Alpine Lakes Wilderness. It's an insanely hard, but rewarding trip.

My favorite adventure in CA (so far) is backpacking to Deadman Lake in the Emigrant Wilderness. One word: breathtaking.

But my all time FAVORITE adventure is a day spent fly fishing on the Big Hole followed by burgers and cold beers at The Hitching Post in Melrose, MT. Can't. Be. Beat.
What's your essential gear that never gets left at home?
My camera, a good book, and my North Face jacket.
What's your favorite trail snack?
Dried mangos.
Any go-to soundtracks when you're hitting the road?
My go-to playlist includes a mix of Steep Canyon Rangers, Old Crow Medicine Show, The SteelDrivers, and The Brothers Comatose…to name a few. It's the perfect soundtrack for cruising the wide open road on the way to my next adventure.
What's the scariest thing that's ever happened while you were adventuring? And/or, the funniest?
The scariest thing that has ever happened to me while adventuring actually ended up being one of the coolest things. My husband and I were backpacking deep in the Madison Range in Montana. I'm terrified beyond reason of bears, and my husband is the bravest most practical person ever. So when he stopped suddenly, reached for his bear spray, and motioned for me to be quiet, I about had a heart attack. I pulled out my bear spray with shaky hands as my husband backed slowly towards me, eyes peeled on a patch of trees just up ahead of us. Then I heard it: something big crashing through the brush, snapping branches on its way.
We stood with our bear spray at the ready, and I experienced an adrenaline rush like none other. The crashing got louder, we held our breaths, and then out of the trees stepped, not a grizzly, but a giant bull elk. It didn't seem to know we were there, and we watched in a silent stupor as it grazed on a grassy slope not far from us. Suddenly, it's head shot up and it took off running over a hill up ahead. My husband and I glanced at one another and then began speed walking in the direction the elk had run. We crested the hill just in time to see a bachelor herd of about eight or nine bull elk high tailing it away from us, disappearing into the distance. What started out as the most terrifying moment of my life, turned into one of the most magical experiences I've ever had.
The next day when we were hiking back out of the mountains on the same path that we had come in on, we came across a HUGE, fresh grizzly print right in the middle of the trail where we had just been the day before. My husband and I just looked at each other, raised our eyebrows, and pressed on out of the mountains.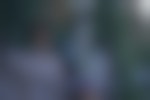 Who's your number one adventure partner-in-crime? Who inspires you?
To both questions, my answer is my husband, Ben. He's the best adventure buddy, has the best sense of direction, and he pushes me to discover just what I'm capable of. He taught me how to fly fish and taught me how to pitch a tent. He tells me that I can, when I am certain that I can't. And you know what? He is always right.
I also have to mention my dog, Gunner, without whom my adventures just wouldn't be as much fun.
What are your top destinations for adventure travel?
The Crazy Mountains in Montana, the Sierras, and the Hawaiian Islands. All are places that leave you wanting more.
What's on the top of your must-do adventure list right now?
I have wanted to go explore the African continent for as long as I can remember. A photo safari is at the top of my must-do adventure list.
Summiting Crazy Peak in Montana, and the Mighty 5 in Utah are right up there for me too.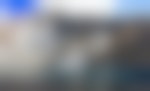 Show us your most memorable photo, and tell us about it!
This is actually a recent photo, but it instantly became one of my favorites. My husband and I had backpacked to Blue Canyon Lake in the Emigrant Wilderness in the Sierras and I was exhausted. I was happy to have made it to our destination and I was getting settled in, ready to relax, when my husband said, "You know, there is another lake up there…" He pointed up to the top of one of the steep mountain sides that surrounded us. I looked around for a trail, and, seeing none, looked back at him warily. There was no trail, and the climb was steep. Really steep. But the draw of another, less accessible lake hidden in the cliffs was too strong. We decided to go for it and scrambled our way for the mile and a half or so up the mountain side to the other lake, which I learned was called Deadman Lake.
I remember seeing Deadman Lake for the first time as we climbed over the rocks. It took my breathe away. As I stood at the water's edge, I felt so small and so in awe of the beauty around me. This picture reminds me of that feeling, as it shows how tiny I was in relation to my majestic surroundings.
Shortly after this picture was taken I got into the water, as is my ritual at all backcountry lakes. It was freezing, but the water was the most brilliant turquoise color. I remember smiling to myself and thinking how glad I was that we had pushed ourselves that extra mile, despite our exhaustion and despite how tempting it was to just stay put at Blue Canyon Lake. It was a great reminder that some of the best views and most magical places are usually just outside of our comfort zones.
And last but not least…What's your personal motto?
My personal motto is "Be true to yourself". It's something my dad always told me growing up. It has stuck with me and has guided me throughout my life. Be honest with yourself. Let your decisions reflect your values, your beliefs, and your character. Don't try to be someone or something that you are not. Instead, be your very best self. Know yourself, know what you want, and be proud of who you are. Believe in yourself and in your abilities. Always be true to you.
We want to acknowledge and thank the past, present, and future generations of all Native Nations and Indigenous Peoples whose ancestral lands we travel, explore, and play on. Always practice Leave No Trace ethics on your adventures and follow local regulations. Please explore responsibly!
Do you love the outdoors?
Yep, us too. That's why we send you the best local adventures, stories, and expert advice, right to your inbox.