Explorer Spotlight: Alex Souza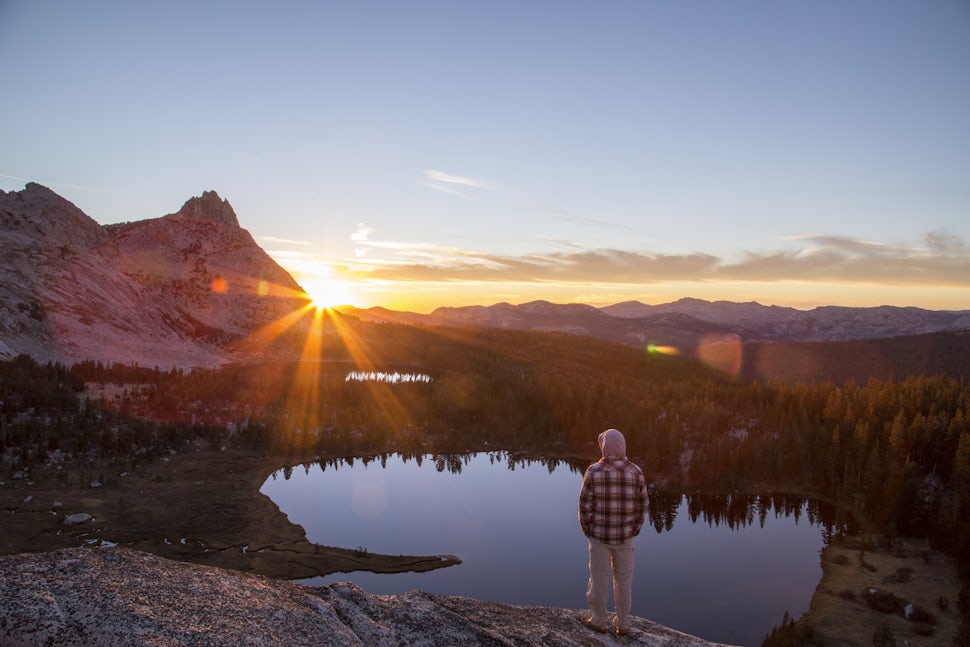 Name: Alex Souza | Age: 22 | Location: San Francisco, CA


What's your day job?
I Work as a Designer & Photographer for Huckberry here in SF.
What are your favorite things to do outside?
The mountains are where I feel most at home so anything and everything that gets me out there from climbing to backpacking to snowboarding…(always with my camera close at hand of course)
What first drew you to the outdoors?
I was lucky to grow up in a family that put an emphasis on getting outside but I'd say photography was the driving force for me to explore. Nothing quite like wandering through the Sierras with nothing but a camera in hand.
What's your favorite hometown adventure? ...and, almost as important, where's your favorite spot to get a beer after?
Packing up the car and heading to the high Sierra for a weekend backpacking trip in Yosemite. There are so many options for quick overnighters based out of Tuolumne Meadows… Plus you don't have to deal with the Disneyland sized crowds Yosemite Valley boasts in the summer. As for the beer... you take it with you and crack a cold one on the summit of your choice. You can't beat a summit beer.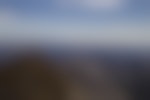 What's your essential gear that never gets left at home?
My photography gear goes everywhere I go. It's worth the the extra 15lbs on my back. You just cant beat the quality when it comes to a full frame DSLR.
What's your favorite trail snack?
Apples and peanut butter all the way. Note: peanut butter is backpackers/climbers crack and can often be used as currency when bartering goods on the trail or at the crag.
Any go-to soundtracks when you're hitting the road?
Eddie Vedder's - Into The Wild Soundtrack never ceases to inspire the adventure ahead.
What's the scariest thing that's ever happened while you were adventuring? And/or, the funniest?
While touring the South Island of New Zealand with my fiancé in a camper-van we came to an overlook known for its Kea activity. ( A mountain parrot native to alpine regions of NZ that is notorious for eating the rubber lining on car windows ) We whipped out the camera to film a few we'd seen flying overhead when right on que a curious Kea landed right on the drivers side mirror… the startled reaction of us both was enough for a few laughs and perfectly captured on that video.
Who's your number one adventure partner-in-crime? Who inspires you?
My fiancé Jaclyn. She's just as adventurous as I am and continually inspires me to make the most out of life. Couldn't have the adventures I've had without her by my side. Also seeing my daughter Claira's wonder and awe of the natural world will always inspire me to share as much of it as I can with her.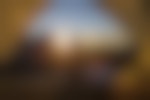 What are your top destinations for adventure travel?
The South Island of New Zealand is a place like no other. The diversity of the landscape from jagged mountain peeks to costal fiords to lush rainforest left me with me with everlasting memories of grandeur. It's also a great place to propose... hint hint fellas. With that said I still feel the most at home in the expanse of the Sierras… but that may just be my sightly biased native Californian opinion.
What's on the top of your must-do adventure list right now?
My fiancé and I are currently getting things in order to hike the entirety of Washington's 93-mile Wonderland Trail which circumnavigates Mt. Rainier. Definitely going to be a summer backpacking trip for the books.
Show us your most memorable photo, and tell us about it!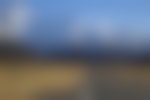 This shot was taken in Mt. Cook National Park on the South Island of NZ. We'd arrived the night before to socked in fog and no idea what surround us. Waking to this view was one of the greatest surprises of my life. As we headed out that morning I waited for one of the very few cars to come down the road to give scale to just how large the Southern Alps rose out of the valley. Right place and right time, I nabbed this shot. It will always be one of my favorites.
And last but not least…What's your personal motto?
Not much for personal mottos, but recently stumbled upon this quote from René Daumal and it rang true to me.
"You cannot stay on the summit forever; you have to come down again. So why bother in the first place? Just this: What is above knows what is below, but what is below does not know what is above. One climbs, one sees. One descends, one sees no longer, but one has seen. There is an art of conducting oneself in the lower regions by the memory of what one saw higher up. When one can no longer see, one can at least still know."
See all of Alex's amazing adventures here.
We want to acknowledge and thank the past, present, and future generations of all Native Nations and Indigenous Peoples whose ancestral lands we travel, explore, and play on. Always practice Leave No Trace ethics on your adventures and follow local regulations. Please explore responsibly!
Do you love the outdoors?
Yep, us too. That's why we send you the best local adventures, stories, and expert advice, right to your inbox.