Comic Relief: Sparks Lake Sparks Adventure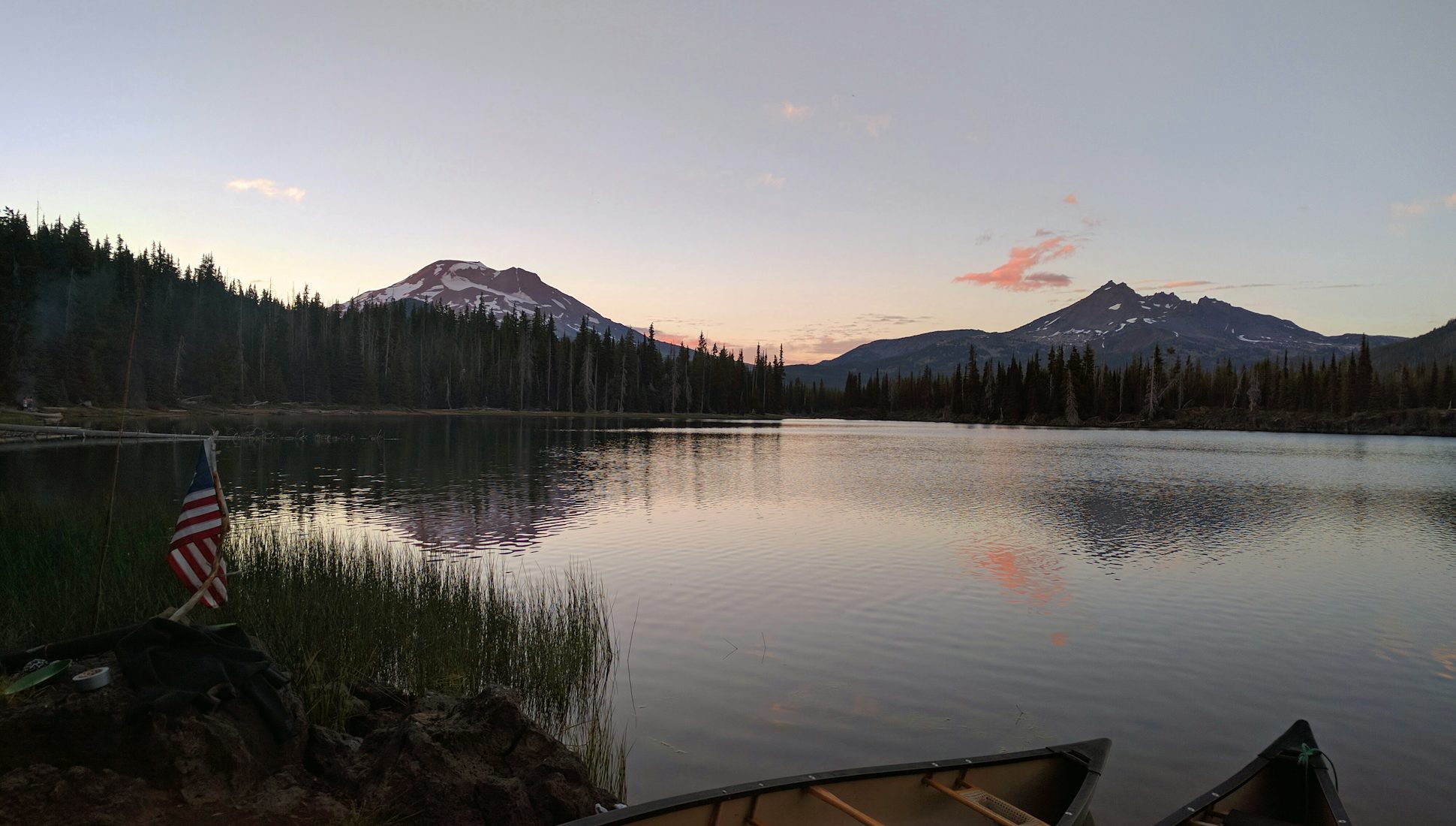 Guest Blogger: Carolanne Thompson
We go outdoors because we want to escape our worldly quandaries. But it's hard to surpass your miseries when you are spinning in circles in a canoe in the dark with your boyfriend, your shoes are filled with lake water or you realize the kid your friend towed in may in fact be dead on his floaty. 
Nevertheless, those memories usually end up prized. In a way, a camping trip is inadequate without at least a few disasters. Here is a story about how I survived Sparks Lake.
I'll preface this by saying I am a happy camper. I grew up taking weekend camping trips with my family, and I am no stranger to sleeping on the ground or washing dishes in the same lake my sister caught pollywogs in. This trip was just… different.
Me and five of my friends departed from Portland,OR at 5pm headed to Sparks Lake. I-5 South was less than a dream sitting in Friday Portland traffic towing (2) canoes and a single seater pontoon boat. (I am telling you this because you have to boat about a mile to the camp site)
 
After (4) hours, (2) Taco Bell burritos and (1) liquor store stop, we finally arrived. At this point, it was about 10pm, and pitch black. Thankfully, Matt's brother had already set up camp earlier in the day so all we needed to do was just get there. Now this is where the fun begins...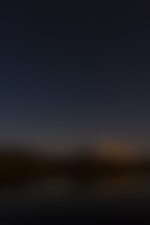 Matt (who arranged the trip) invited some of his friends, who brought some of their friends, who brought pool floats and a blow up raft to get across the lake. Remember when I told you that you had to boat in? Yeah. Think about doing that on a blow up doughnut that was made for hosting a sunbathing 40-year-old woman in her warm swimming pool. Here comes the first disaster.
We unloaded the truck and loaded up our canoes. Our new friends loaded their food and clothes into garbage bags, hoping they'd stay dry on the 1-mile voyage on the S.S. Airhead (previously mentioned blow up doughnut). 
Now with everyone packed up, it was time to take off. Well, sort of. The first canoe took off, filled with gear, food, and two of Matt's cousins. Then, the S.S. Airhead followed behind the best it could. Now it was our turn.
Adam, my boyfriend, asked if I knew how to steer the canoe. I've paddled a boat before, it had to be the same concept, right? So I confidently responded, "Yes". So it was settled, I would direct us. As Adam hopped in the front, I walked us out and then quickly got myself situated in the back. Keep in mind, I didn't realize "walking us out" meant walking ankle deep into the freezing lake with my tennis shoes on... but, I'm a happy camper, so of course I did it.
Matt offered to tow the young guy (his friends, friend) on the blow up doughnut who stuffed all of his belongings into a trash bag. He was about 22 years old with a small in stature, red hair and a plastic fifth of cheap whiskey permanently glued to his hand. He seemed harmless, but we can add that to the list of things I was wrong about, right below me thinking I could navigate a canoe.
Back to my canoe. We looked like a ball in a well-played pinball game, bouncing around from shoreline to shoreline, rock pile to sandbar. I had made this one mile pitch black canoe trip into about an hour long dance, filled with twirls, and loops and zig zags.
Finally, after some yelling, rescue missions and a few close calls, Adam drove us up into the sand and beached our canoe. Before he had the chance to be any more annoyed, I got out. Ankle deep in the lake again, I dragged the canoe to shore so he could be the one to steer.
The map below shows the lake. The red dot on the top right is where we started, the upper red dot on the lower left is where he beached us, and the last dot near the very bottom is where camp was.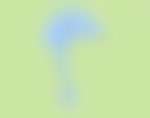 I, Carolanne, cannot navigate a canoe.
Once we appropriately switched seats, we quickly made it to our camping spot.
S.S. Airhead made the mistake of following us around and pulled into camp shortly after we did. (What I would like to call the scenic night tour of Sparks Lake) 
Upon arrival, I was so grateful for the roaring fire and three other hands that were there to help my very annoyed boyfriend unload the canoe. I proceed to peel off my wet squishy socks and laid them out to dry.
Matt and the young guy on the doughnut were last to arrive. Matt was exhausted from, in his words, "dragging dead weight", but we all made it. No matter how we got to the camp site, we were there. All 12 of us had FINALLY made it!
I was only awake for an hour or so that night, my canoe tour took it out of me. As I laid in my tent I listened to the crackle of the fire and took comfort in the swishing sound of my sleeping bag.
Because we canoed in while it was dark, I had no idea that I was encircled by three amazing mountains. What a beautiful view to wake up to!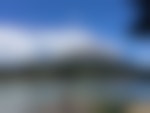 The next morning was filled with camp breakfast (raise your hand if you love campfire bacon) and a trip to an inlet where we swam, climbed rocks and got serious sunburns.
After a start to the day on the water, lunchtime quickly approached so we headed back to camp. **Note the blow up doughnut in the picture below.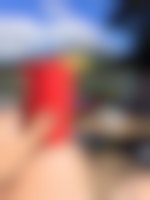 After lunch we had the typical camping schedule:
1:00 pm - Zone out on the incredible view
1:30 pm – Find the sunniest spot and get comfortable in camping chairs
2:00 pm - Take a nap
4:00 pm - Find a snack and look at the snake in the bushes that caught a toad
5:00 pm – Collect rocks for future above water fire pit (yes, this did happen)
6:00 pm – Grab a drink, sit back in a camping chair
7:00 pm – Dinner!
After that, things can go one of two ways:
Option A - Eat, drink, hang out, tell stories, roast marshmallow, maybe play a card game, then go off to designated tents.
Option B - which happens to be the option we chose. Eat steak with bare hands, pour a cocktail, play cards against humanity, have a group shoulder massage train, roast marshmallows with peanut butter cups, move previously collected rocks into the water to create a new fire pit, challenge fellow campers to canoe jousting in the dark, tip canoe and swim to shore.
So what option would you choose? No matter your decision, it will be a good one.
These are my memories. They are prized. Again, a camping trip is inadequate without at least a few disasters. So, get out there. Make mistakes. Ride a doughnut that is being towed in by a pontoon boat. Build a fire pit in the water, and you ever get the change to visit Sparks lake, take the scenic route (in the day if you have the choice).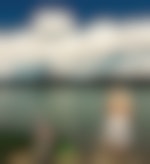 We want to acknowledge and thank the past, present, and future generations of all Native Nations and Indigenous Peoples whose ancestral lands we travel, explore, and play on. Always practice Leave No Trace ethics on your adventures and follow local regulations. Please explore responsibly!
Do you love the outdoors?
Yep, us too. That's why we send you the best local adventures, stories, and expert advice, right to your inbox.