Catching up with the Women of Slim Pickins Outfitters
How this inspiring team has made all the difference in keeping Slim Pickins Outfitters on its feet.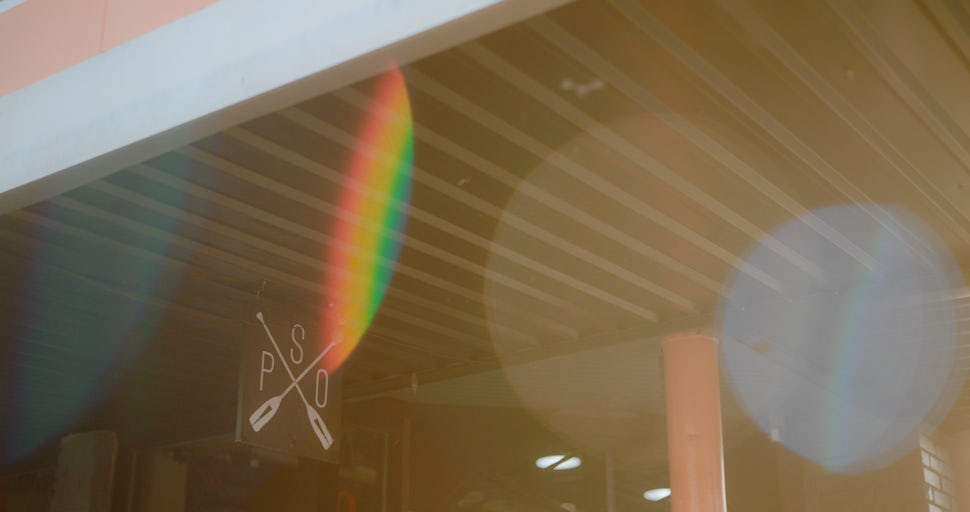 When production began for "Slim Pickins", an #EveryoneOutside film, the country (and the world) had already begun experiencing the economic hardships of the pandemic, and Slim Pickins Outfitters wasn't immune to the life-changing effects. The shop that has become a hub for the outdoor community in and around Stephenville, Texas, has struggled to keep the lights on. Through a GoFundMe campaign organized by The Outbound Collective and nationwide support from the outdoor industry, the funds needed to keep Slim Pickins Outfitters have been secured, and those lights -- they're as bright now as ever.
But in the months (and years) before the GoFundMe and the overwhelming support from outdoor enthusiasts across the country, shop owners Jahmicah and Heather Dawes attribute the perseverance of Slim Pickins Outfitters to the employees, contractors and consultants who have always believed in its future and worked together to overcome obstacles. And this team of odd-defiers, dedicated helpers, and problem-solvers are all women.
Heather Dawes says, "Our team at SPO has come together to complete tasks in a way I never imagined possible. This group of women is basically a bunch of Rosie The Riveters. Being innovative, creating new systems, driving traffic to the shop. It's been incredible."
When, again and again, the names of these women came up in conversation, "Slim Pickins" title film sponsor, HOKA ONE ONE, took notice. HOKA wanted to check in with these change-making women, see how they're staying on their feet through these hard times, and celebrate the support they provide for Slim Pickins Outfitters, the first Black-owned outdoor gear shop in the country.
A collective vision for Slim Pickins Outfitters

"Act justly. Love kindly. Serve humbly."
It goes without saying that financial success is key to keeping the business on its feet. But there's a resounding drive to keep Slim Pickins Outfitters open that's deeper than shopping or grabbing the latest gear. It's about creating a space that cultivates community and welcomes everyone. Where folks can shop, share experiences, and learn together.
Carrie Watson, a consultant in the specialty outdoor retail space, was introduced to "JD", Jahmicah Dawes, a few months after the shop opened. "I knew immediately I wanted to help his vision and cause. I knew exactly what he was in for -- championing an overdue cause for diversity and inclusion in the outdoors -- all while running a small business in a small town." She knew it wouldn't be easy and she hoped she could help. After meeting the team and experiencing the gratitude of Dawes family, Carrie knew she wanted to work with Slim Pickins Outfitters. "The compassion is incredible. Who does not want to work in an environment like that?"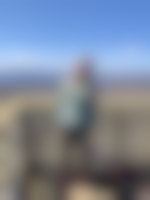 Sarah Jones, SPO Tribe Member, talks about the atmosphere of Slim Pickins Outfitters. "Slim Pickins allows space for conversation, excitement for new adventures to come, and interactions that are genuine and encouraging," she says. "I have always been passionate about looking for ways to advocate for others, and in more recent years have learned that I enjoy looking for ways to equip others with resources or confidence to try new things. Slim Pickins Outfitters offers a place to navigate both of those concepts in a new light. A tangible approach to pursuing this is by exploring opportunities to create an atmosphere and community that welcomes individuals who are both experienced in all things outdoors, as well as those who are curious but do not know where to begin."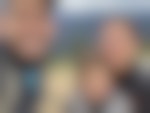 Kitty Randolph is a Certified Public Accountant for Slim Pickins Outfitters. She says Slim Pickins refers to employees as 'Tribe Members.' "They've fostered an environment where everyone involved feels like they're working with SPO instead of for SPO."
SPO Tribe Member, Jamie Nowak, adds, "There are bad days when Jahmicah or myself will have at the shop and maybe there wasn't enough foot traffic that we had hoped for but we usually end a work day with a phone call which helps tremendously! We just remind each other that we get ahead in other areas in the shop even if it's not sales." Jamie says the vision of Slim Pickins has been in motion since Day 1. "Every day our motto is to act justly, love kindly and serve humbly! I was introduced to this when I started and Jahmicah is a constant reminder of it and lives by it! I only hope that we can reflect that and continue to serve and love all who walk into SPO!!"
Taking time to get Outside
Adventures right out the front and back door seem to resonate across the country these days, and the women of Slim Pickins reinforced how these small moments make a big impact on their days.
"I LOVE taking my sons to the tiny park in our town and seeing them play. I also really enjoy gardening and taking care of my plants." - Heather Dawes
"Since we don't always have the chance to get into the greater outdoors, it's wonderful having a full dose of Vitamin D and fresh air right in our backyard. We have a 5 year old and have built our backyard into a place he wants to play and be active. While he plays in his treehouse, trampoline, swing or sandbox, we work out in our open outdoor gym. He'll often join us too, doing rope climbs, air squats, or his made-up workouts he calls "ring swings," and "touched its!" - Kitty Randolph
"I would much rather be outside somewhere as opposed to indoors. I love to hike, camp, kayak, or really do anything that puts me outside. If I do not have time to schedule and slip away for a weekend camping trip, making the time to take frequent walks around the local park is a great way to get outside during the week." - Sarah Jones
"I enjoy running! I haven't in a while since having a baby back in June but I hope to get back when the weather gets warmer! I could run anywhere. I do enjoy walks with my family and any trail sounds like fun to me!" - Jamie Nowak
"Adventuring is vital for my balance as a human being, wife, and business owner. My go-to activity is paddleboarding on the spring fed-rivers in central Texas." - Carrie Watson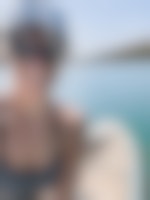 Teamwork: A running analogy
Each SPO Tribe Member was asked this HOKA-inspired question: If you were on a relay racing team, which leg of the race would you run? And to whom would you pass your baton?
"I'm the trainer and stats keeper. I know everyone's abilities, how they should perform, and the progress they're making. I'm also tracking it, so we know the improvements we've made and how to do better next time. My baton is passed to Coach Heather Coach JD to lead the Success." - Carrie Watson

"I'm just the judge that busts out the rulebook before the race, then shows up at the end with the clipboard letting them know how they performed!" - Kitty Randolph

"I am the leg right before the anchor. I stay up late when the kids are in bed, dinner has been eaten, and the kitchen has been cleaned, and I do strategic planning, answering and editing emails, planning content etc. I think I would pass the baton to the anchor which is Jahmicah because he's the final eyes that sees a project." - Heather Dawes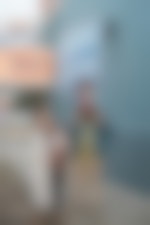 We want to acknowledge and thank the past, present, and future generations of all Native Nations and Indigenous Peoples whose ancestral lands we travel, explore, and play on. Always practice Leave No Trace ethics on your adventures and follow local regulations. Please explore responsibly!
Do you love the outdoors?
Yep, us too. That's why we send you the best local adventures, stories, and expert advice, right to your inbox.