14 Incredible Backpacking Trips in 14 U.S. National Parks
Plan a cross-country tour of the backcountry.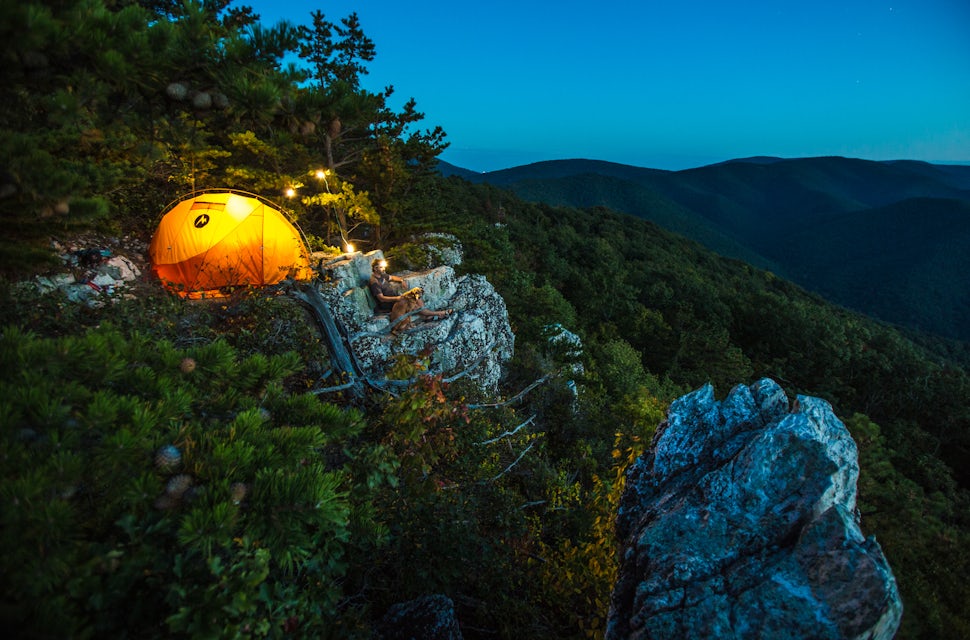 The national parks are a treasure for all of us to enjoy. While you can gain a strong appreciation for the parks by driving the main roads and stopping at the most popular attractions, we think the best way to connect with these specials lands is to spend a night or two in the backcountry.
Not only will you find more solitude and peace, you'll also cover more ground and get a better sense for the park's untouched landscape. You could plan an epic road trip to all 14 of these parks or start knocking them off one-by-one, but whatever you do, make sure these backpacking trips are on your adventure bucket list.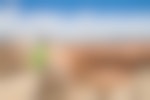 Distance: 23.79 miles
Elevation: 5794 feet
Type: Out-and-back
Want to see Bryce without the crowds? This is the hike for you! Get a permit at the visitor center and don't forget a bear barrel to keep your food safe. Parking here is limited, so consider getting dropped off and picked up to avoid issues stashing your car. Look for The Hat Shop, an area with hoodoos - a collection of unique towering rocks. You may not see other people on the trail, so expect isolation. Be careful as you navigate the trail as it does require attention as you get to the more primitive area past Yellow Creek campground. Enjoy shady areas as this trail can get hot!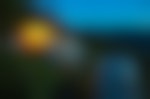 Distance: 9.58 miles
Elevation: 2200 feet
Type: Loop
Bring your furry pal on this nearly 10-mile loop with incredible views of surrounding Shenandoah National Park. Park and fill out a permit at Two Mile Overlook a little way down Skyline Drive from the trailhead. The hike starts in a wooded area and then follows a ridgeline before a stretch upward toward Rocky Mount - a peak overlooking the Blue Ridge and Shenandoah River. Expect to rock hop streams near Gap Run during your descent. If you stay overnight, consider camping near the flat areas around Gap Run.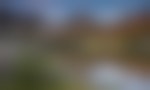 Distance: 18.77 miles
Elevation: 4088 feet
Type: Loop
Pack a fishing pole for this popular and challenging overnight trail in the Tetons. Park at the String Lake parking lot to reach the trailhead. Get permits ahead of time as this area is well-traveled - especially during the summer months. You'll reach Holly Lake around 6 miles in, and there are three sought-after campsites around the shores. Stash your food in the bear resistant storage containers available on-site. If you backcountry camp, bring bear barrels and hang your food. The higher elevations here often have snow year-round, so be sure you have adequate footwear and consider an ice axe early or late in the season. Dogs are not allowed on this trail.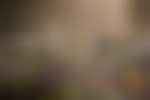 Distance: 12.34 miles
Elevation: 412 feet
Type: Out-and-back
This 12+ mile trail is located in Great Smoky Mountains National Park and follows a reclaimed railway bed along the Little River. Along the way, you'll pass some abandoned buildings that were once vacation homes. They are dilapidated, so don't explore. Keep en eye out for Troll Bridge near the beginning of the trail. You'll also pass Husky Branch Falls and intersect the Cumberland Gap trail. There are several campsites (including a group one) with spots for tents and hammocks.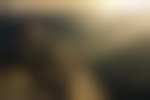 Distance: 18.93 Miles
Elevation: 1775 Feet
Type: Loop
Head to the Tenaya Lake Trailhead to hike 2.5 miles to Clouds Rest, or take the turn to Sunrise Lakes. Pack in a lot of water here as you'll need it! The trail is challenging, and can take hikers more than 12 hours to complete. It is a popular day hike, so consider camping to enjoy some quiet hours when day traffic is done.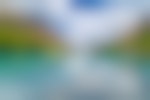 Distance: 12.72 Miles
Elevation: 14,000 Feet
Type: Out-and-back
Cracker Lake is less popular than nearby Iceberg Lake, offering the opportunity for solitude and relaxing on the beach. The turquoise water is accessible after hiking 6.1 miles through forest, past waterfalls and an abandoned mine, and even crossing several creeks. Some people hike here in back in a day, while others stay at several tent sites around the lake.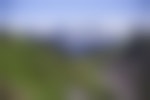 Distance: 19.93 Miles
Elevation: 5,056 Feet
Type: Loop
This nearly 20-mile hike has unreal views of Mount Olympus and the Bailey Range near Port Angeles, Washington. Start at the Sol Du Lac trailhead and walk to Sol Du Lac Falls. You'll cross several footbridges over the river while climbing upward toward Deer Lake. There are campsites around the water, and people fly fish here so bring a rod and fishing license! Watch for bears - there are tons of huckleberry bushes.
To continue on, follow the path past the lake and over the marsh. You'll walk through subalpine meadows (full of wildflowers in the summer!) and up a steep ridge past gnarled hemlock trees. Many people stop to camp or turnaround at Lunch Lake Campground around (mile 9), or spend the night a little further at Heart Lake Campground (mile 11). After your night in a tent, stop at Sol Duc Hot Springs on your way out to soothe sore muscles from your hike.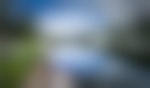 Distance: 13.5 Miles
Elevation: 2500 Feet
Type: Out-and-back
This trip is on the west aka "quiet side" of Rocky Mountain National Park. It starts near Grand Lake and has 8 campsites available from the trailhead, the closes at Lower East Inlet (2.35 miles in) and furthers Lake Verna (7 miles in). You'll hike through forest full of pine trees and wetlands and along alpine lakes. Many people basecamp at Lake Verna and then hike from their tent to photograph the stunning area or fish. Get a fishing license ahead of time. The trail is well-established and features clear directional and campsite signage. Fires are not allowed here during any season, so bring a camping stove if you plan to cook meals or beverages.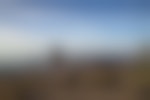 Distance: 15.3 Miles
Elevation: 3737 Feet
Type: Loop
This 15-mile trail follows the Chisos Mountains along the Mexican border in Big Bend National Park. This remote corner of the Chihuahuan Desert offers stunning views if you're willing to hike narrow canyons and exposed cliffs. Backpackers can camp at the South Rim at backcountry sites where they may feel relief from the intense heat. Start at the trailhead next to Chisos Mountai nLodge and follow the Laguna Meadows Trail. You'll switchback Emory Peak (Texas' highest mountain at 7,200 feet) before camping near the South Rim. The next day, walk around the rim and take in cliff views before hiking Boot Canyon Trail and checking out Boot Pinnacle - a rock that resembles an upturned cowboy boot! You'll finish up your hike back at the lodge trailhead. As you exit the park, consider stopping in Terlingua, a ghost mining town inside the park.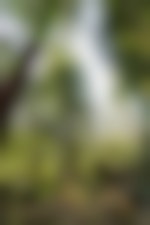 Distance: 4.41 Miles
Elevation: 1043 Feet
Type: Loop
Strap on your pack and meander among stunning redwoods on this California trek! Start by visiting the rangers station to learn about beach campsites for your first relaxing night. Tall Trees Grove has many options for dispersed camping, but there is no drinking water, so be sure to pack plenty in.
On your second day, head to Kuchel Visitor Center in Tall Trees Grove to get a permit and gate access code. Use the code on the dirt road to Tall Trees Trailhead, around 45 minutes away. Expect trailhead bathrooms but not enough space for trailers or RVs. While the hike here is just a .5 loop, many people take hours to complete it as they wonder at the Redwoods. Camp on Redwood Creek gravel bars and enjoy the unmatched stars thanks to minimal light pollution.
On day three, don water shoes or hiking boots and wade 1.7 miles in Redwood Creek. Spend a night near the Emerald Ridge Trailhead, potentially hiking downriver to camp before hiking back up river and floating in an inner tube down to your site. This lazy river is a blast for all ages and a unique way to see the Redwoods. On day 4, hike .9 miles on the Emerald Ridge Trail back to your vehicle in the parking lot. Don't have four days? Pick a shorter section of the above itinerary and you'll still have plenty of time to take in the one-of-a-kind trees.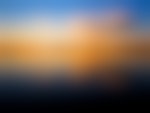 Distance: 41.12 Miles
Elevation: 3235 Feet
Type: Point-to-Point
Isle Royale National Park is one of the least visited of public lands, making the perfect place for some peace and quiet. This unique park is located in Lake Superior and is home to many moose and wolves. To get there, book a ferry ride across Lake Superior to Isle Royale in advance. The ferry runs several times a week from Grand Portage Minnesota and Copper Harbor Michigan to several places on the island. The vessel does not move cars - just people!
Once on the island, you'll have to choose from two routes. The first, Minong Ridge runs along the north coast and is about 30 miles one-way. It ends at Minong Mine, a ferry stop. Greenstone Ridge Trail follows the center of the island, which some people prefer as there is more diverse landscape from orchid-filled bogs to interior lakes and the treeless Greenstone Ridge. For a 3-4 day hike, take this route and catch the ferry at Daisy Farm at mile 35. For a full hike, walk 45 miles from Windigo to Rock Harbor, another ferry point.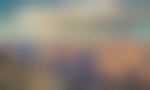 Distance: 45.6 Miles
Elevation: 10141 Feet
Type: Out-and-back
Sure, you could drive to a Grand Canyon lookout point and take in the views. But, backpacking the rim to rim is one of the best ways to get up close and personal with this Natural Wonder of the world. Start your journey at North Kaibab Trail at the North Rim. Expect drinking water pump stations and bathrooms at multiple points along your hike. Ask rangers which will be open as some are seasonably available.
Bring trekking poles - you'll need them as you ascend 14 miles and around 5,700 feet to camp at Bright Angel Campground on night one. Be sure to stop at Ribbon Falls around mile 7. Book a campground permit well in advance as this is a popular place to rest. Consider reserving a meal for pick up at Phantom Ranch Restaurant to reduce the amount of food you have to pack in.
Day two requires hiking 19 miles with nearly 5,000 feet of elevation up and down. Leave Bright Angel Campground before sunrise to enjoy stunning sunlight and changing sky colors as you hike toward the South Rim. This early start also helps hikers avoid the intense midday heat. You'll walk to the South Rim, checking out awesome vistas along the way. Stop to eat and rest before returning the way you came and heading back to Bright Angel Campground.
On day three, hike the 14 miles and around 5,700 feet back up to the North Rim on North Kaibab Trail. If you'd like a more leisurely pace, consider extending your trip by another day so you can rest at the campground. Reserve backcountry permits before your trip.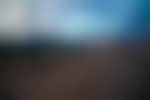 Distance: What you make of it!
Elevation: What you make of it!
Type: What you make of it!
Great Sand Dunes National Park covers over 30 square miles with more than 5 billion cubic meters of sand. The tallest dunes in North America rise 750 feet high in this Southern Colorado park, offering amazing views of the Sangre de Cristo Mountains. You can wander the dunes here following whatever "path" you'd like. There are specific day-use areas that do not allow camping, so be sure to stay the night at one of the seven designated sites along Sand Ramp Trail. There are also 20-non-designated sites in the Dunes Backcountry, at least 1.5 miles west of the Mendano Creek bed beyond the day-use area and west of the high ridge.
Reserve a non-refundable $6 permit here online ahead of time. On-site permits are no longer available.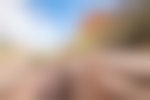 Distance: 19.06 Miles
Elevation: 3028 Feet
Type: Loop
Two hours southwest of Moab, you'll find the Needles Visitor Center. Stop here to pick up backcountry permits and chat with the rangers about upcoming weather and trail conditions. Make sure to ask about drinking water sources as there may not be any once you head on the trail.
When you're ready, park at The Needles Campground and follow one of multiple trails between Salt Creek Canyon and The Grabens. Check out Chesler Park for grasslands, Big Spring for a wider canyon, and Wooden Shoe Canyon or Elephant Canyon if you're looking for a narrow canyon experience.
Add Joint Trail to your must-visit list. This deep slot canyon trail in Chesler Park has far fewer visitors than the popular Antelope Canyon, but offers similar neat fissures to explore. One Outbound User recommends checking your map every time you see a trail sign as it is very easy to get disoriented in this rocky environment. Climbers will dig the bouldering opportunities in this unique part of the park.
Consider backcountry camping at a high point on your journey, or return to The Needles Campground. Please note that human waste must be removed from this area to protect the desert. Purchase wag bags (waste bags) from the Visitor Center or bring your own and be prepared to pack in everything you bring out on trail.
Cover photo: Christin Healey

We want to acknowledge and thank the past, present, and future generations of all Native Nations and Indigenous Peoples whose ancestral lands we travel, explore, and play on. Always practice Leave No Trace ethics on your adventures and follow local regulations. Please explore responsibly!
Do you love the outdoors?
Yep, us too. That's why we send you the best local adventures, stories, and expert advice, right to your inbox.