12 Incredible Backpacking Trips in Idaho
A night or two in Idaho's backcountry is just what the doctor ordered.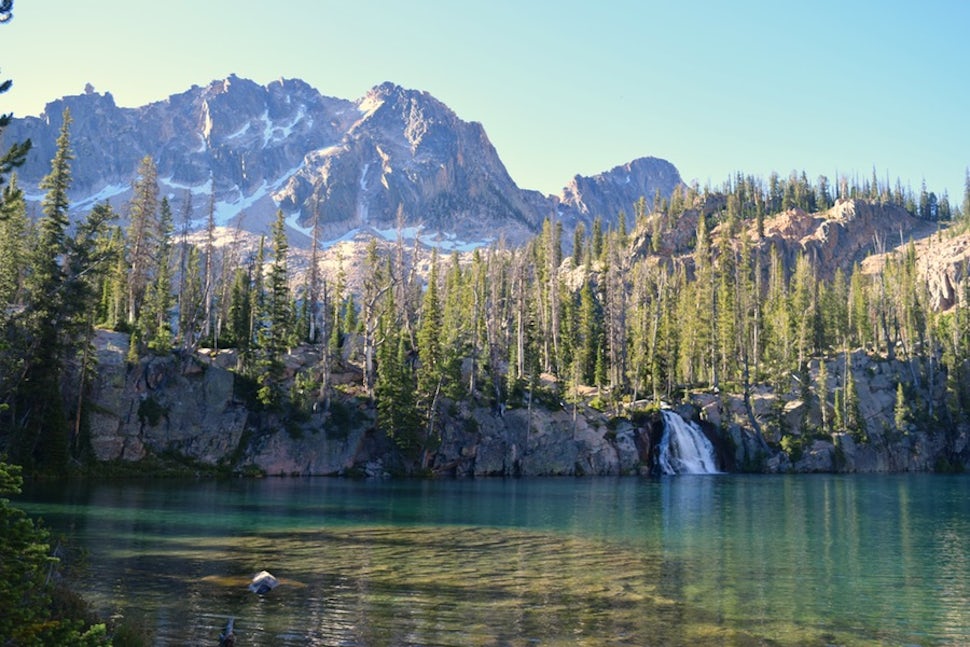 There is no better way to take in Idaho's wilderness than to spend a day or two calling it home. With thousands of miles of trails across the state, there really is something for every adventurer on this list. Gear up, hit the road, and spend a night or two in the Idaho backcountry at these awesome spots.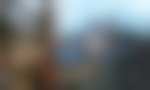 Distance: 10.04 miles
Elevation: 1,962 ft
Type: Out-and-Back
Head into Sawtooth National Forest for a chance for stunning scenery and fresh mountain air along this trail. As you hike, enjoy the beauty of the Iron Creek racing through the meadow, the iconic jagged peaks in the distance, and the stunning alpine lakes. Camp on Sawtooth Lake and use it as a basecamp for fun day hikes or relax at the lake while marveling at Mt. Regan protruding into the sky.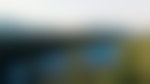 Distance: 9.16 miles
Elevation: 1,434 ft
Type: Out-and-Back
For more stunning views of the Sawtooth Mountain Range without the sometimes-packed crowds at Sawtooth Lake, head onto this trail and camp out at Marten, Kelly, or Elizabeth lakes. This hike will take you through lush forests and past numerous streams and lakes.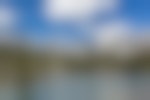 Distance: 11.97 miles
Elevation: 1,673 ft
Type: Out-and-Back
Take a backpacking trip to this top destination in the Sawtooth Wilderness. Along the trail, you'll encounter creeks and waterfalls, plentiful wildlife viewing opportunities, and crystal-clear water. From your campsite, enjoy jaw-dropping sights of the alpine lake as the jagged mountain peak, Idaho's El Capitan, towers over it. End your trip by refueling at Papa Brunees with a pizza and a cold one.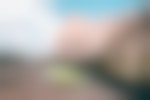 Distance: 8.64 miles
Elevation: 2,129 ft
Type: Out-and-Back
If you love fishing and stargazing, this is the backpacking trip for you. From your campsite, enjoy the starry views by night and the crystal clear, fish-filled lake by day. While using the lake as your basecamp, head to the nearby "Elephants Perch" and spend some time climbing.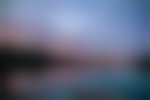 Distance: 13.41 miles
Elevation: 1,496 ft
Type: Out-and-Back
Backpack over bridges and overlooks, and waterfalls under stunning peaks. The lower and upper trailheads lead to Imogene Lake. If you want to start from the upper trailhead, you'll need a higher clearance vehicle. After an adventure-filled and tiring hike, you can pick from a variety of campsites at the lake. Choose a spot right by the water or take the bird's eye route and camp on a cliffside overlooking the lake and jagged Sawtooths.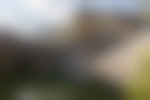 Distance: 10.39 miles
Elevation: 2,923 ft
Type: Out-and-Back
Head to Grandjean, one of the lesser-used access points to the Sawtooth range, to enjoy this strenuous-yet-rewarding trip. This steep hike will take you up a cascading mountain stream to a series of secluded lakes. Come prepared with backup shoes and socks as you'll cross the Trail Creek three or four times, which roars over the side of the mountain in the spring. The tough climb up to the campsite will be well worth it for the views and solitude. From your campsite, listen to the soothing sounds of the waterfall and enjoy walking through thick undergrowth and wildflowers along the way.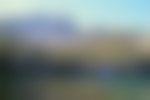 Distance: 14.78 miles
Elevation: 1,880 ft
Type: Out-and-Back
For another chance to see a secluded and stunning chain of alpine lakes, head along this trail as it winds through the valley floor while the Sawtooths tower on either side. The trail offers unobstructed vista views, granite boulder fields, and glimpses of Redfish Lake behind you. Watch for the sparkling waterfall at the second lake and the 30-acre upper Cramer Lake. Head near the top of the waterfall between the upper and middle lakes for the best campsite that offers a 360-degree view of both lakes and the surrounding peaks.
Note: You have to cross Redfish Creek during the hike and will have to wade through knee-deep water. Make sure you have backup clothes, synthetic layers, and extra shoes or water shoes to stay warm and have appropriate traction.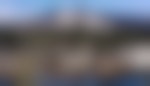 Distance: 9.22 miles
Elevation: 2,037 ft
Type: Out-and-Back
This backpacking trip provides views of the Selkirk Crest, Chimney Rock, and Harrison Rock. The trail descends into marshlands and explores two isolated lakes in the Selkirk Mountains. Hike along the old logging road and follow peak creek until you are atop the crest to take in views of glacier carved peaks to the north and Bonners Ferry Valley to the east.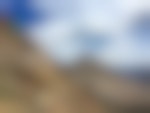 Distance: 27.71 miles
Elevation: 5,515 ft
Type: Loop
This is a great trip for those who want a longer trip with several campsites to choose from. This difficult hike in the Sawtooth Mountains will take you up some killer climbs. From the trail, you can spot El Capitan, Parks Peak, and Alice Lake along your way before camping at Twin Lakes.
Spend some time relaxing and trying to catch trout from your campsite. Continue on by climbing up the pass and, if you are feeling up to it, embarking on a class 3 scramble up Snowyside Peak. From there, loop along switchbacks until you reach Lake Imogene to find a camping spot. Relax at the lake or attempt another class 3 scramble up Payette Peak.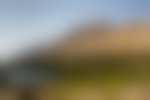 Distance: 8.17 miles
Elevation: 1,736 ft
Type: Out-and-Back
Spend the first portion of this hike along a highly trafficked trail where you can catch awesome views of Fourth of July Lake before traversing over the small divide into Ants Basin. The highest point at the top of the divide is 9,900 feet, and reveals spectacular views of Ants Basin below. Descend onto the path as it meanders into the basin towards Born Lakes.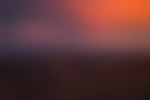 Distance: 6.91 miles
Elevation: 1,650 ft
Type: Out-and-Back
As you hike this route outside Sun Valley, Idaho, you will trail along the beautiful Hyndman Creek before spending the last three-quarters of a mile in a rigorous and steep climb up 1,000 feet. While this last part can be brutal and lung-burning, it's worth every step to make it to an outfitted yurt snuggled in the Pioneer Mountains that can serve as a hub for all outdoor lovers.
The yurt is easy to walk past as it's hidden in the trees next to the trail. When you arrive, you will find it decked out with caches of gear, an outside deck, a restroom, an outdoor fire pit, and a wood-burning sauna. Sink into relaxation and luxury and forget all about those brutal last steps to get to the yurt. If you feel up for it after a break, head a little farther past the yurt for epic views of Cobb Peak, Hyndman, Old Hyndman, and Duncan Ridge.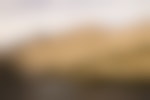 Distance: 13 miles
Elevation: 2,900 ft
Type: Out-and-Back
This one is for the solitude seekers. Trek through the legendary Surprise Valley to a remote lake at the foot of Standhope Peak. Along your way, enjoy a diverse and varied terrain as you hike through sagebrush desert and alpine meadows, among jagged granite peaks and lakes.
Note: When you pass a stagnant lake, the trail will fade. From here, you will be able to see ahead to your ending destination at the remote lake. Keep heading along the unmarked path using the sparse cairns to guide you along the most direct route to reach your campsite.
For more adventures, check out Visit Idaho.
Cover photo: Mike Sanders
We want to acknowledge and thank the past, present, and future generations of all Native Nations and Indigenous Peoples whose ancestral lands we travel, explore, and play on. Always practice Leave No Trace ethics on your adventures and follow local regulations. Please explore responsibly!
Do you love the outdoors?
Yep, us too. That's why we send you the best local adventures, stories, and expert advice, right to your inbox.