Solo Female Travel Is Hard. But That Doesn't Mean You Shouldn't Do It.
On the road, I swear it's harder to just "be" if you have boobs and a booty.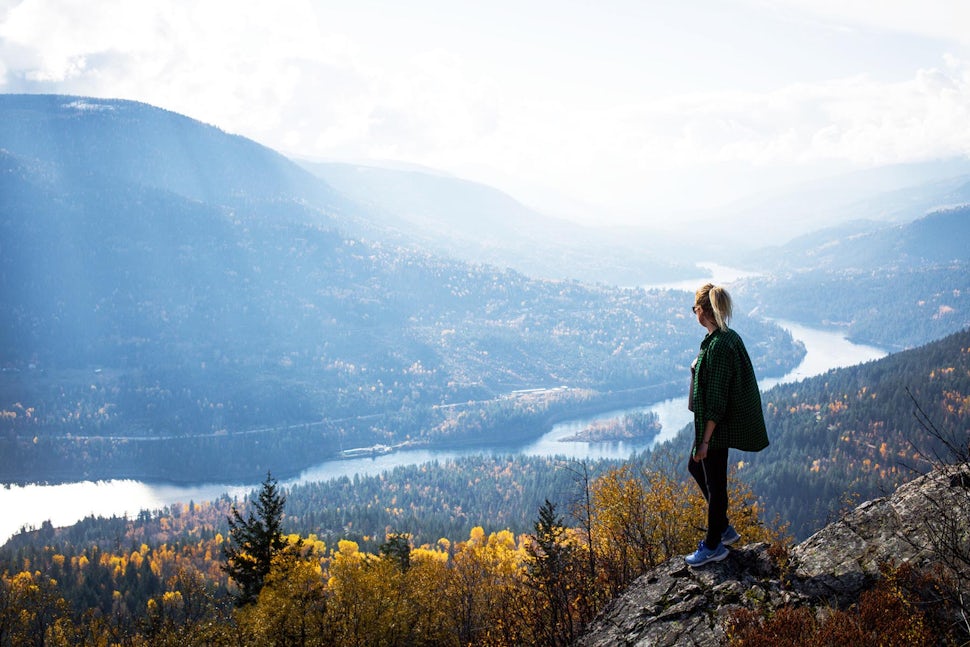 It's the elephant in the room. The thing everyone knows but no one wants to talk about.

Sometimes traveling would be easier if I was a guy rather than a girl.

I know, I know, it's not fair to say..we are all equal etc. ect.
But on the road, I swear it's harder to just "be" if you have boobs and a booty. However, me and my boot-shaking booty have traveled solo and lived overseas just fine. If I can do it, so can you.
While men have personal safety issues of their own to worry about, we females have another set of safety concerns altogether. We hold within the fear of sexual assault, kidnappings, robbery and all that nasty stuff. But aren't we all concerned about the exact same issues in our home countries?
To deal with this estranged but sobering reality of female travel, we first must acknowledge that there is inequality in the world of travel between females and males. It's just not the same, and it can be hella frustrating at times.
It can be harder and even more dangerous... But I've come to realize that I must accept this and move forward. Fortunately for us, we are living in a very progressive time making female travel more accessible and easier than ever before.
Every day millions of woman travel the world alone. You don't need to be a hard-core adventure chick who loves to live life on the edge to enjoy traveling anymore.
Together or solo, Lyss and I have lived in the Maldives under strict Islamic rules and regulations, camped out on the beach in Mexico, couch-surfed in Europe solo, rode motorbikes through tropical island nations and surfed across the world. All this without any major issues. But with this said, we take certain precautions and safety measures to ensure our safety.
Obviously there are some places in the world that men and women travelers are treated as equal and their danger rating is the same. But there are others, and many at that, that by just being a girl you attract a lot of unwanted attention from the opposite sex.
This unwanted attention can have totally innocent intentions. Maybe they stare because they are shocked to see a lone female roaming the streets or her long blonde hair is different to the females from their own country. Or maybe her pre-tan skin is so pasty white that it hurts their eyes (I can relate to this one).
To stay safe while on the road, we often travel with local or foreign guy friends. We have found it to be a completely different ball game and we don't get hassled near as much with attention. It's like there is a worldly bro-code, 'don't talk to girls who are with guys'.
In particular countries we wouldn't go out at night if it's only the 2 of us, we make sure we are accompanied by a group or guys. We stick to the saying of 'safety in numbers'.
We are always cautious of country specific modesty requirements and cultural etiquette before we visit somewhere new. In a lot of countries we have visited, it's safest not to reveal lots of bare skin and or to get too intoxicated.
We often wear a sarong as a head scarf in an attempt to blend in a little more (also providing great sun protection!) and we avoid wearing anything revealing; skin-tight short shorts in the middle of Jakarta, definitely a big no no. And of course there are the obvious things to avoid like dark alleyways, being alone at night, carrying a big expensive camera around your neck, arriving by public transport late at night and being disrespectful to locals and your surroundings.
But needless to say, don't let the potential dangers of traveling as a girl hinder your next trip away. Just be more cautious, more vigilant and be the evidence that anything is possible
Don't fall for the stereo-types, no matter how many of your family members of friends tell you you're gonna' die if you travel that country solo. Everyone at home in Australia thought Lyss was crazy going to Mexico by herself. Being a pretty blonde girl, alone in a dangerous country with gangs and a high crime rate? Lyss was fine in Mexico by herself. She was careful and didn't put herself in situations that made her feel uneasy or sounded risky.
You can't let other people's opinions and most of all fears, intervene with your own life choices.
If you think it's too dangerous, don't do it. If you think it's a challenge you want to accept, then go for it! Just be on guard, well informed, trust your instincts and be careful.
Don't let the fear of the unknown and the stereo-types hold you back. There's nothing more liberating than defying the odds and successfully, happily and safely traveling the world as an independent woman.
We want to acknowledge and thank the past, present, and future generations of all Native Nations and Indigenous Peoples whose ancestral lands we travel, explore, and play on. Always practice Leave No Trace ethics on your adventures and follow local regulations. Please explore responsibly!
Do you love the outdoors?
Yep, us too. That's why we send you the best local adventures, stories, and expert advice, right to your inbox.