13 Highlights of the Great Ocean Road, Australia
Why you should turn your 12 Apostles day trip into a Great Ocean Road roadtrip.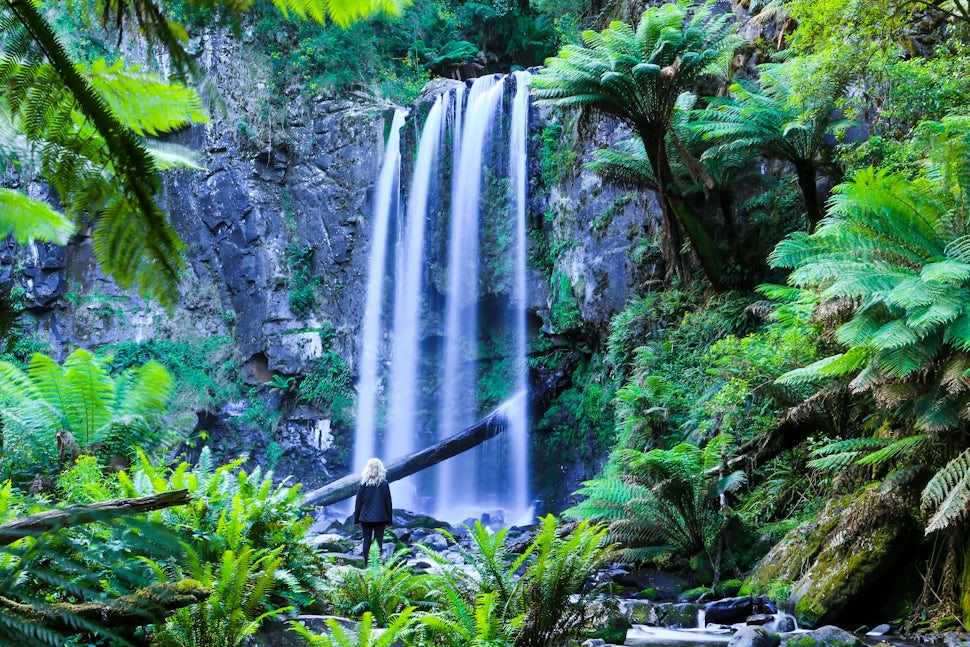 Enjoy this spectacular adventure by camping in National Parks, finding secret lookouts, surfing beautiful waves and knowing the koala hotspots.
This is our Great Ocean Road itinerary and highlights.. from a locals perspective.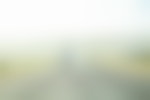 The iconic Great Ocean Road isn't all just windy roads and rocks that tower high out of the water, it's also the home of a temperate rainforest, marine national parks and world-class surfing waves.
The 12 Apostles is labeled as the most popular tourist attraction in Victoria, tempting many tourists to make a dash for the rocks in one single day.
As a Great Ocean Road local and a past Park Ranger, I can't stress enough that there is so much more to experience along the Great Ocean Road than simply the 12 Apostles!
With all these unique areas to visit, I recommend allowing 2-3 days for the roadtrip so you can really dive into nature and experience the finest parts of South-western Victoria. Maybe I'm biased, but there really is no place like home.(of all of our Australia, this is our favourite )
Let these 13 highlights help you make your final decision to turn your day trip into a road trip.
1. Bells Beach, Torquay
Torquay is the home of Australian surfing and plays host to the Ripcurl Pro annually each Easter weekend. If you've ever worn Quicksilver or Ripcurl branded clothes or wetsuits you're wearing a piece of Torquay history. Both these brands were started in Torquay garages by local surfers in 1969.
I also can't help but to mention the surf shop outlet stores are full of brand-name bargain bins. Every time I'm home I make a special trip to Torquay to stock up on $5 bikinis and a last-season wetsuit.
Bells Beach is actually a Marine Protected Area providing a safe-haven for thousand of marine creatures. And of course, the thing you've all been waiting for...yes the surf at Bells in bangin'! It's a fat right-hander that picks up the swell from the roaring Southern Ocean. There are also local beach-breaks with lifeguards that are ideal for beginner surfers. Remember your wetsuit as the water gets pretty nippy, even in summer!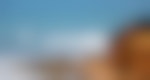 2. Split Point Lighthouse
If you're a 90's Aussie kid, there's a pretty high chance that your post school routine would have consisted of watching 'Round the Twist'. For those of you that don't know, it's a TV show based out of a lighthouse where strange things happen. Watching it again as an adult, I do question who actually came up with the ideas!
You'll find the Round the Twist lighthouse in the sleepy seaside village of Aireys Inlet, just 25 minutes from Torquay along the Great Ocean Road.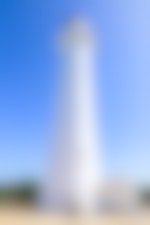 2. Lorne and Teddy's Lookout
By now, you're definitely itching for a coffee break or lunch and there's no better place for cool cafes and eateries than the Lorne Esplanade. Stop by The Bottle of Milk opposite the foreshore for a coffee and one of the best burgers you'll have.
Before you leave Lorne, take the short drive to the back of Lorne up Georges Road to find Teddy's Lookout. With sweeping, aerial views overlooking the Saint George River and crashing surf below, don't let Teddy's lookout slip out of your itinerary.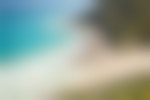 4. The Otways National Park
To the surprise of many travellers, there is so much more to the Great Ocean Road than endless beaches. Located between Apollo Bay and the 12 Apostles in Beech Forest, hidden behind a dense array of ferns, is a temperate rainforest. Containing a high biodiversity and homing many of Australia's unique flora and fauna, the Otways National Park
The Otways was always a favourite family day out, a compulsory spot for school camp hiking and a secret we take our visitors to.
Hopetoun Falls, Beauchamp Falls and Triplet Falls are all within a few kms of one another, making it a great stopover between Apollo Bay and the 12 Apostles.
Aire Valley Road, Beech ForestAround 1 hours drive from Port Campbell
With around 200 stairs descending into the lush rainforest to reach Hopetoun Falls, it may seem like a daunting idea and one that could also be rough on the old' knees. It is though worth the struggle just so you can witness this 30 metre fall of ice-cold water into the Aire River. Don't forget to bring your bathers as a dip into the icey water might be just what you need following all those stairs!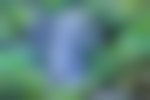 Aire Valley Road, Beech ForestAround 1 hours drive from Port Campbell
Only a few kilometres down the road from Hopetoun Falls is a favourite of ours, Beauchamp Falls.
The 30 minute walk to the falls is a whole lot less steps than it's neighbour. The walk leads you through a dense canopy of huge myrtle beech, blackwood and thick ferns and to a plummeting 20mtr drop of gushing water. These enormous trees wear their history deep into their bark and are covered in a thick layer of moss. They really are quite the site and very different to anything you'll witness in a tropical rainforest.
The carpark at Beauchamp Falls features a free dog friendly campground, with a large camping area and drop toilets. Just remember, bring all your food and water and take ALL your rubbish with you when you leave. The road between here and Port Campbell is winding and sickly, so camping in a lush rainforest is a great way to break up the drive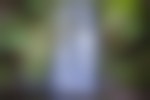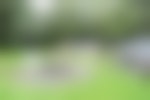 Lighthouse Road, Cape OtwayAround 1 hour from Apollo Bay
If you are yet to witness the magical phenomena of the native Australian koala bear, drop into Cape Otway. It is one of the best places in Australia to see Koalas in the wild!
Koalas spend all day eating eucalyptus leaves which ultimately gets them a little on the stoned side, making them take regular naps throughout the day. An easy way to find them is to gaze up into the trees alongside the road as you drive slowly to the lighthouse. And if that fails start searching for a group of tourists stopped on the side of the road holding selfie sticks and you're bound to see a koala or two.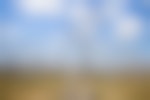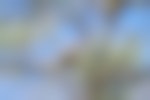 8. Johanna Beach
After Cape Otway is a beach that goes on as far as the eyes can see.
otally exposed to all wave action, it is at Johanna Beach that you can really feel the raw energy of the Southern Ocean.
This cheap dog friendly camping ground is nested in the sand dunes and has basic camp-facilities. This is one of our favourite spots for a camping get-away with friends! The surf at Johanna is soley for experienced surfers and it's not safe to go swimming.
Book a cheap nights stay on the Parks Victoria website.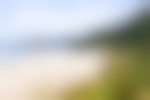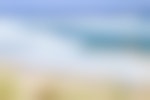 9. Loch Ard Gorge
Great Ocean Road, Port Campbell
Loch Ard Gorge is a history geeks heaven! It's not only a beautiful bay with paths that wind with the shape of the continuously changing cliffs, but it's the home of the most infamous shipwreck in Australia.
In 1878 the Loch Ard ship was on a three-month journey from England to Melbourne when it ran aground off the coast of Port Campbell. Out of the 54 passengers and crew there were only two survivors: Tom Pearce a 15yr old ship's apprentice, and Eva Carmichael, a 17yr old Irishwoman immigrating with her family. According to stories, Pearce rescued Carmichael from the water and then climbed up the steep cliffs to find help from local pastoralists. Once you see the powerful ocean currents and high cliffs with your own eyes, you will realise how terrifying this ordeal must have been for Pearce and Carmichael!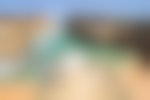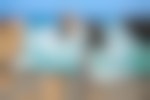 10. Port Campbell
Port Campbell is a little seaside fishing village 10 minutes drive from the 12 Apostles. Surrounded by spectacular scenery at every direction, the main street is home to a number of restaurants and cafes selling home-baked goods.
As a former Port Campbell local I recommend finishing the day at sunset on the foreshore with some fish and chips from Frying Nemo (yes a very cruel name for a fish shop!) and a bottle of wine. The sunset turns the limestone cliffs to a vibrant orange contrasting against the blue ocean below as it sets over the bay.
If you're after some delicious food made from local producers, head to Forage Cafe overlooking the foreshore. It has not only the best views in town, but you'll get the friendliest service from the locals and delicious coffee. Tip: Order a dish featuring some local Shulz Organic Cheese made fresh nearby in Timboon.
Where to stay:Port Campbell Beach House
This retro little shack is on the main street behind the classic beach hut cafe and will only add to your seaside experience. Pet friendly and great for groups on a budget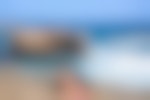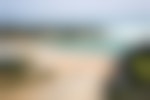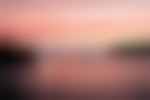 11. Peterborough
Great Ocean Road, Peterborough
This sleepy little village hasn't changed much since the 1980's. Infrastructure wise there is only a pub, gas station, grocery store and a camping ground. But from the natural aspect it is an area full of incredible surprises and empty places.
The Bay of Islands Coastal Park has hidden rockpools, big limestone structures and secret surf spots making it similar to the 12 Apostles but there's more diversity and less people.
It can be hard to find these little gems due to signage and so many random dirt roads leading to the coast, but be sure to check out the Bay of Islands and Worm Bay.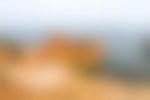 Great Ocean Road, Peterborough
A 5 minute drive from Port Campbell, London Bridge is a stunning lookout and an insight into this continuously changing coastline. It was once a limestone structure that bridged to the mainland making it a popular tourist attraction for people to walk across it. This was until 15 January 1990 when the bridge collapsed leaving 2 tourists stranded on the nearly formed island until they could be rescued by helicopter. Fortunately no one was injured.. It's now one of the most popular photo opportunities on the Great Ocean Road and home to a little penguin colony.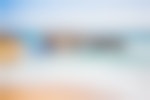 13. The 12 Apostles
And yes, of course we still recommend the 12 Apostles! With limestone structures towering out of the water in a pattern too perfect for photos. These rocks are famous world-wide and for all the right reasons. It really is a magical place to be.
If you wish to get your sunset snap then prepare to battle the crowds as this tourist hot-spot really is a tourist hot-spot!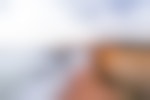 Safety and tips from a past Park Ranger
Follow all the safety signs
They aren't there as joke. As a past Park Ranger I can say I've seen tourists do some really dumb shit by ignoring the signs. If the signs says don't stand on the cliff edge, it's there for good reason. These limestone cliffs are exposed to serious environmental conditions including strong winds and fierce waves. This causes the limestone to continually change by breaking away and eroding. This can mean disaster for someone at the wrong place at the wrong time!
Leave nothing but footprints
Take away your rubbish, dog poo and food scraps. Plastic doesn't biodegrade meaning it will stay in the environment or end up in the ocean harming animals. Food scraps also encourage wild animals to eat things out of their natural diet which can make them very sick.
Drive carefully on the windy roads
There have been an incredible amount of crashes along these windy roads, mostly by distracted tourists who aren't watching the roads. It's a dangerous road that takes immense amounts of driving concentration meaning take driving breaks often. But there are so many places to stop it's hard to say no to this one!
Camp only in designated areas
Camping in areas that are managed for this will help keep the impact of tourists as low as possible. Check the Great Ocean Road website and the Parks Victoria website for more information on camping along the Great Ocean Road.
Check out more of our posts on our website!
We want to acknowledge and thank the past, present, and future generations of all Native Nations and Indigenous Peoples whose ancestral lands we travel, explore, and play on. Always practice Leave No Trace ethics on your adventures and follow local regulations. Please explore responsibly!
Do you love the outdoors?
Yep, us too. That's why we send you the best local adventures, stories, and expert advice, right to your inbox.