The Art Of Dirtbagging: 6 Benefits Of Putting Adventure First
Poop in the woods and bike through the rain to increase your happiness.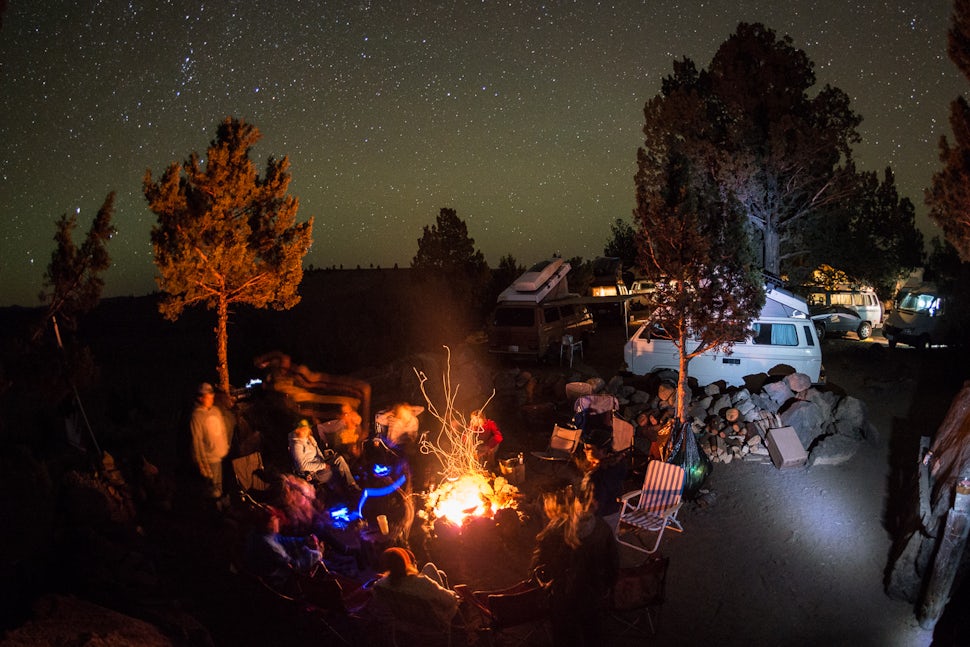 Dirtbags are people that forsake the comforts of home and material belongings to pursue their passion. The classic example is the dirtbag climber that lives out of their van and thinks tortillas with peanut butter is an acceptable dinner. Or if you're Yvon Choinard, the rock climbing pioneer, Patagonia founder and all around badass, you eat cat food. Choinard spent a summer in Yosemite climbing big walls and eating cat food because it was cheap. True story. Dirtbags aren't limited to the climbing community. They're surfers in search of the perfect wave, people that bicycle across continents, or spend their winters snowboarding. They all share a love of the outdoors and a willingness to make sacrifices to realize this. Dirtbags live simply and save money by sleeping in tents and making their own food so they can spend everything doing what they love. The lifestyle is an art that requires a desire for adventure, being okay with not showering for an undetermined amount of time, and letting go.

Traveling is good for you. Exploring foreign land breaks down stereotypes as you learn about new cultures. Solo backpacking builds confidence while developing social skills. A weekend getaway to the beach reduces stress and recharges you. Whether it's with friends or alone, for a week or a year, the benefits of travel are endless.
We travel like dirtbags. This means a lot of pasta, sleeping in tents, bathing in the river and having as much fun as possible. It includes all the aforementioned benefits of travel and more. Dirtbagging is an art that combines the best of slow travel, environmentalism, and simple living. While not everyone is cut out for this lifestyle, we think it's rad. Here's why: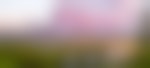 5 Ways I funded My Three Month Tour Of The National Parks | Photo: Josh Packer
1. It's Cheap
Dirtbags live frugally so they can spend more time and money doing what they love. There's logic in pursuing your passion. Studies show that spending your money on experiences rather than material goods increases your happiness. Your memories last longer than the temporary satisfaction you get from shopping. Climbing Cathedral Peak is good for your health, Gucci is not.
2. Reduced Impact
This lifestyle is inherently good for the environment. We use less energy, consume fewer resources and minimize our waste. Over 50% of food in the world ends up in the trash. Food is never wasted with dirtbags. We will eat your scraps, eat food off the floor and lick the bowl clean. Our favorite modes of transportation like biking and kayaking burn fat opposed to fossil fuels. If a dirtbag does have a car it usually doubles as their house with a parking lot for a front porch and crag for a garden. We don't have expensive heating bills because we sit around the campfire and drink tea to keep warm. The next time you're thinking about taking a really long shower, get naked with your friends instead and go skinny dipping in the river. Do it for the environment.
3. Nature Heals
There's something about staring up at the mountains and realizing we're all little pipsqueaks. Being in nature gives you perspective and invites you into the present moment by engaging your senses. Observe a spider. He's not worrying about taxes or how many Instagram followers he has, he's just chilling and spinning his web. Forget surfing the web, go surf some waves!
4. Simple Living
When we live out of our backpacks, it's impractical to carry around everything we own but it becomes clear how much we don't need. We travel with the bare necessities and find that that's enough. Decluttering your life of unnecessary material goods and distractions gives you mental clarity and the freedom to do what you want. Cultivate contentment spending time doing what you love with the people you care about.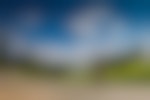 Why You Should Embrace The Art Of Slow Travel | Photo: Christin Healey
5. Slow Travel
Rather than rushing from one place to the next checking off boxes, we move like sloths. Traveling slowly gives us a better sense of the place we're in and time to connect to our surroundings. We avoid organized tours and don't rely on guidebooks to tell us where to eat and sleep. We interact with the people we meet along the way and eat street food because it's cheap, supports the community, and its a great way to experience the local culture. The next time you're in a strange land talk to the people that live there for tips on what to do because they know it best.
6. Character Building
In early 2015 I went on a three month bike trip across Europe. It was awesome but I questioned my sanity on a daily basis. Biking through the rain for the tenth day straight, up steep hills with scraped knees, and with wet socks on because I accidentally left them outside really sucked. However, it made me a better person. It toughened me up, made me more adaptable and resourceful. I'd go so far as to say even pooping in the woods increased my happiness as it made me more grateful for when I did have a porcelain throne.
Don't read this and think aww man I wish I could do that. Because you can. You don't have to have a lot of money or brass balls to go on an adventure. You just gotta do it. Fear can suck it, the cubicle can wait, quit yo' bitchin' and get on that bike.
Cover photo: Bo Baumgartner
We want to acknowledge and thank the past, present, and future generations of all Native Nations and Indigenous Peoples whose ancestral lands we travel, explore, and play on. Always practice Leave No Trace ethics on your adventures and follow local regulations. Please explore responsibly!
Do you love the outdoors?
Yep, us too. That's why we send you the best local adventures, stories, and expert advice, right to your inbox.