How Landscape Photographers Can Improve at Leave No Trace
We often talk about "leaving no trace" in the outdoors. You don't take anything from the wilderness, pack out whatever your brought with you and minimize your disruption to the environment. However, our footsteps are a trace too.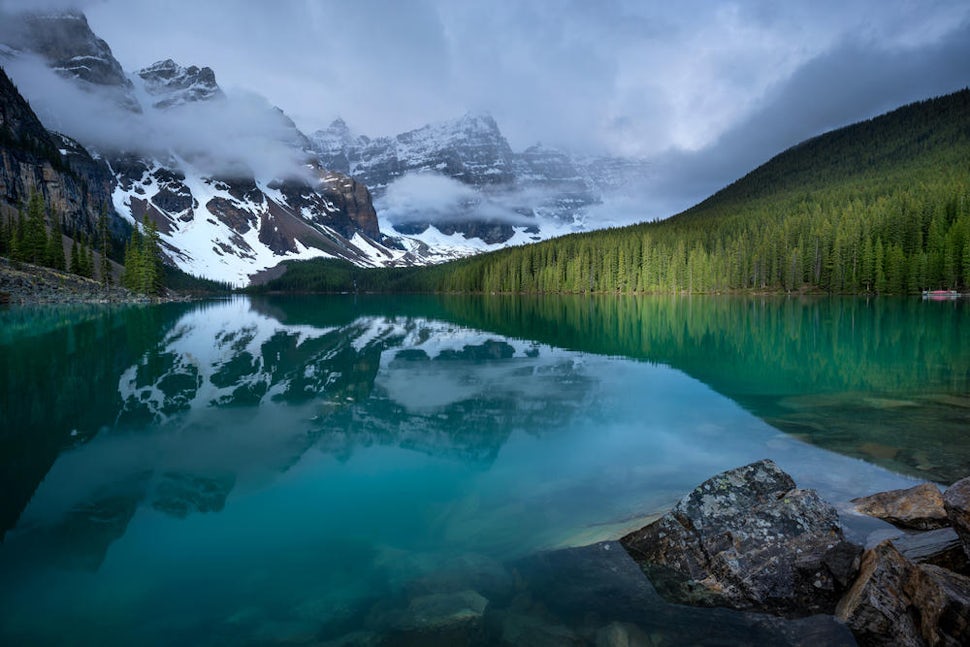 Written by Sony Alpha Imaging Collective Member Rachel Jones Ross.

I've been thinking a lot about where I put my feet and my tripod. I try not to step on any fragile vegetation. I try not to step on the flower or the moss. I really encourage other people to think about even just setting down your tripod. What are you setting your tripod down on? It doesn't seem like such a big deal if it's one person that goes in there and comes out. Yet when you share a photo with an audience, you often inspire others to see it for themselves. This is a great thing and I want people to be inspired! I want them to go out and explore, and see these amazing places. And I want these places to be be pristine for landscape photographers who come after me.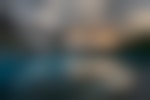 Photo by Rachel Jones Ross. Sony a7R II Zeiss 21mm Loxia lens 1/80-sec., f/11, ISO 50

However, when you share a photo, and you do inspire people, then that location is going to see an increase in traffic. So we really need to think and talk about how to be responsible in a location so that it is protected. If we take small steps to be more self aware, we can all get to see that beautiful foreground. We all get to see that lush moss. We all get to see those beautiful flowers. They're part of an ecosystem that supports the wildlife out there and I want to see ALL of it when I go out. Even the bears! I love to see the animals and the plants -- that's why I go out in nature. It makes me feel whole to go out there, and I want to see it for all that it is.
We seek these places to photograph them as a way of documenting their beauty, mystery, and majesty. If it gets destroyed and is no longer there to discover and capture, it becomes a heartbreak to think that due to an image inspiring so many people, the foot traffic at that location is forever altered and/or damaged because of the imprint that we've left behind.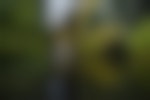 Photo by Rachel Jones Ross. Sony a75. Zeiss 21mm Loxia lens. 1/4-sec., f/11, ISO 100

There are a few locations that I've visited frequently over the last few years, and I've watched the locations change. One of those locations is Panther Falls in Oregon. The very first time I ever visited there, it was this lush, mossy little piece of heaven. And I visited there again in the spring, and all of that moss was stripped away. It's seen so much foot traffic, and I don't think that people realize that with so much traffic, that every time they step there, they're disturbing that fragile moss. It kind of broke my heart a little bit, to return and find it looking so bare. It doesn't look the same as it did. It's really made me aware of where I stick my feet when I'm out traveling.
I've definitely heard of and had experiences with photographers who get a great shot, and then they don't want somebody else to come back and get that same shot. So they disturb or destroy the foreground or perhaps the way to access that location. And sometimes this is a pretty serious violation that's blatantly against the law. I've heard of ancient trees being destroyed for this reason. Sometimes it's something as little as kicking the ice and snow or just making it not pretty for the next person that comes along. It's not only a selfish act that does a disservice to other visitors and photographers, it is destroying a habitat and a critical piece of an ecosystem. It's destroying something beautiful for the sake of ego. There's just no need for it.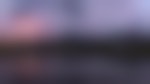 Photo by Rachel Jones Ross. Sony a7R III. Sony FE 24-70mm f/2.8 G Master lens. 1-second, f/11, ISO 50

I think that there are lots of little things we can do to turn the tide. For instance, on the Alpha Collective trip to the Canadian Rockies, we went out to Canmore and visited a spot to view the Three Sisters Peaks but to get there we walked along a river bed. There's one point where the river bed kind of forks off, and there's trails that go through the bush. But we didn't take those trails; we stayed along the river bed. We walked a little bit of extra distance, but we didn't disturb anything. We didn't have to step on any plants. We didn't have to create a mud trail. We stayed along the river bed. That's a very simple thing that we can do, even if it takes an extra minute, if we just think about where we put our feet. Taking the time before and during an outing to think about how we're having an impact wherever we are, being aware of our surroundings, and aware of where we're putting our bodies makes a critical difference in preserving these natural landscapes we love.
We share that habitat with the wildlife. We share it with everything that's there. If we're more proactively responsible, then we don't need rules to protect an environment. We can direct that, we can be conscientious.
Story by Alpha Imaging Collective member Rachel Jones Ross. Learn more on her website www.astralisphotography.com and follow her on Instagram @rachel_jones_ross. And for more photography content from Sony Alpha Universe, click here.
We want to acknowledge and thank the past, present, and future generations of all Native Nations and Indigenous Peoples whose ancestral lands we travel, explore, and play on. Always practice Leave No Trace ethics on your adventures and follow local regulations. Please explore responsibly!
Do you love the outdoors?
Yep, us too. That's why we send you the best local adventures, stories, and expert advice, right to your inbox.