The Do's and Don'ts of Hiking the Alta Via 1
Hiking the 120km Alta Via 1 from Lago di Braies to Belluno is the trek of a lifetime. Here are a few tips that can help your trip go as smoothly as possible!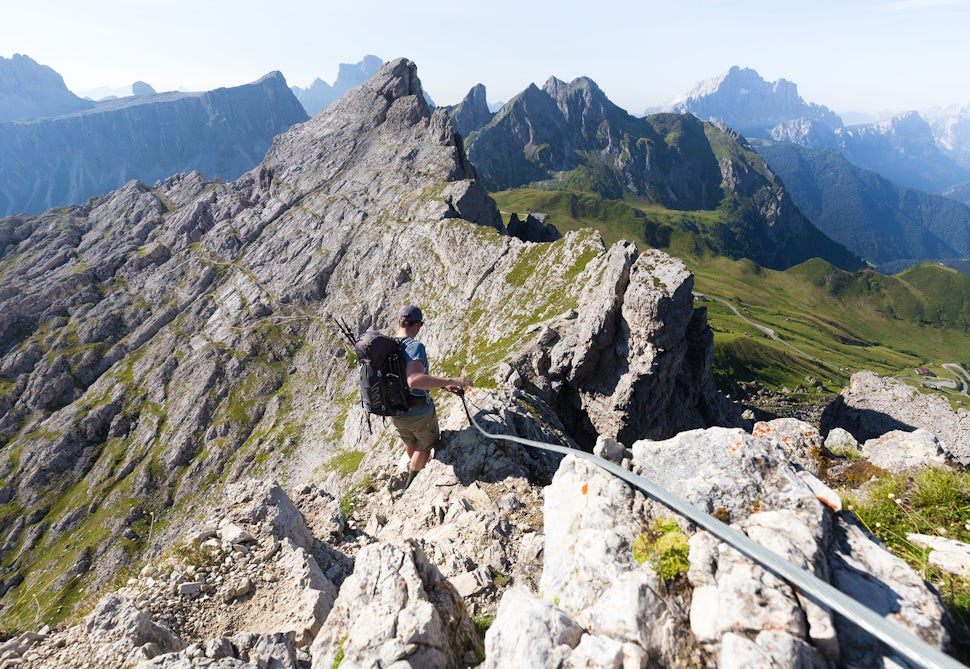 So you've decided to hike the Alta Via 1. Congratulations, for you are in for a real treat of a trek! The Alta Via 1, starting in the picturesque Lago di Braies and ending at the La Pissa bus stop, winds itself through 120 stunning kilometers of mountains, valleys, and everything in between. Planning and executing the hike take a little work so I've put together this list to help you along the process. These are a few lessons I've learned from getting it right and wrong on my own trip in the Dolomites with my partner earlier this summer, so I want to help you get it as right as possible!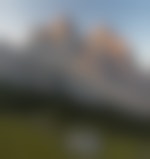 Rifugio Città di Fiume under the Pelmo at sunrise

DO book your rifugios in advance.
Wild or dispersed camping is not allowed along the Alta Via 1. Instead, hikers are required to stay in mountain rifugios. These rifugios are often set in the most idyllic locations: impossibly perched upon a mountaintop, nestled in a valley, or set against the backdrop of undulating hills that stretch to the horizon. They offer a warm shelter from afternoon and evening storms, three course meals that consist of too much food to finish, a warm, albeit brief, shower, and an actual bed. Some of these are more popular than others and they fill up quickly. I booked all of my rifugios over six months in advance and some of them informed me they were already almost full. Technically a rifugio can't turn you away but if they don't have a spare bed you may be sleeping in a dining room booth. I recommend booking your stay the moment you know you are going to hike the AV1!
Below are the rifugios I stayed at with the prices per person listed for 2017 season:
Rifugio Lavarella - 35€ per night
Rifugio Lagazuoi - 55€ per night
Rifugio Nuvolau - 24€ per night
Rifugio Città di Fiume - 50€ per night
Rifugio Coldai - 51€ per night
Rifugio Carestiato - 48€ per night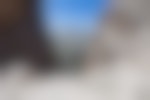 Descending towards Lago di Lagazuoi before heading back up the mountain in the distance where Rifugio Lagazuoi is located
DON'T overestimate how many miles you can hike in a day.
The AV1 has some rough terrain. There are multiple ascents and descents along the route that will test you. Despite hiking with a lighter pack than I'm used to, there were some tough miles along the route. We would climb 500m just to descend 600m on an impossibly steep grade only to ascend another 500m!
Unfortunately, when I was originally planning this trip I thought that we could easily finish the hike in eight days and I divided the 120km up into fairly even amounts across the days. However, in order to stay at the rifugios I wanted to stay in and make the trip only eight days we would have to have a long starting day and a very, very long ending day. The last day was planned to be 20km with over 2,000m elevation loss and we needed to make it to the La Pissa bus stop by midday in order to catch the last bus to Venice to make our flight the next morning. When I planned the trip I just figured we could start the hike out at 4am in order to make that happen but when we were on the trail I discovered how difficult it was to follow the right route even in the middle of the day and we got nervous about hiking out in the dark. We also realized that we would have to pack up in the middle of the night, most likely disturbing all of our roommates. The more we thought about it the less we wanted to subject ourselves to that on the last day. So we made the decision to end our Alta Via 1 after staying in Rifugio Carestiato, 20km short of the the truth length. Don't make this mistake! Make sure every day is manageable.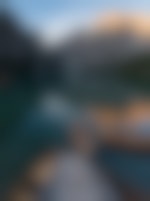 Lago di Braies at sunrise
DO stay at Hotel Lago di Braies the night before your hike.
Chances are you've seen a photo of the world-famous Lago di Braies. It is oft-photographed and for good reason. This breathtaking scenic lake also happens to be the starting point of the AV1! It is understandable that you want to begin your hike immediately after you exit the bus. You've probably anticipated this hike for a while and are eager to get started but I recommend spending one night at the lakeside hotel. This gives you ample time to hike around the lake and maybe even paddle on the lake! Like most easily-accessible, beautiful places, the lake is overflowing with tourists during the day, but by early evening most of the day-hikers leave and you are able to enjoy the lake in relative solitude.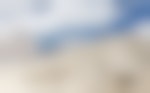 DON'T rely on the guidebook, and DO buy a good map!
While guidebooks offer great, in-depth descriptions of the trek and have rough maps of the route, nothing replaces a good map. The AV1 winds itself through a labyrinth of trails in the Dolomites. I lost count of all the intersections and side trails there were and it is too easy to take a wrong turn. These Tabacco maps will keep you on the right track:
031 Pragser Dolomiten – Enneberg/ Dolomiti di Braies – Marabbe
03 Cortina d'Ampezzo e Dolomiti Ampezzane
025 Dolomiti di Zoldo Cadorine e Agordine
024 Prealpi e Dolomiti Bellunesi
You can also use the Tabaccomapp: http://www.tabaccomapp.it/en/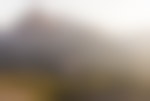 Early morning light on Cinque Torri, seen from Rifugio Nuvolau
DO learn common Italian phrases (and German if you have time).
I recommend learning common phrases in Italian. While you can get by on knowing only English in cities such as Venice, up in the mountains the number of Italians who speak English dwindles and knowing a little Italian can go a long way. I began taking Italian lessons on Duolingo the moment I decided to hike the AV1 and my broken Italian helped me when I got lost, twice! Both instances the person I was speaking with didn't know a single word of English but thankfully I knew enough Italian that we could understand each other and they could point me in the right direction. If you have extra time and ambition I would also recommend learning some German! The entirety of the AV1 is in Italy but you will actually encounter just as much German, if not more, than Italian in the northern sections.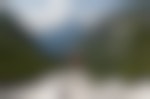 DON'T forget your earplugs.
Most of the rifugios' rooms are dormitories, which means you will be sharing close quarters with a group of exhausted hikers. We encountered heavy snorers every single night. Oh, how I regretted not bringing earplugs!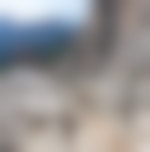 Attempting a via ferrata route on the way from Rifugio Nuvolau to Rifugio Città di Fiume
DO try the via ferrata routes (if you feel comfortable).
There are a couple routes you can opt to take that will give you a taste of via ferrata. "Via ferrata" is Italian for "iron road" and the segments consist of iron cables and ladders that were initially bolted into place during WWI to help soldiers navigate the exposed terrain. Today hikers along the AV1 use the cables for the same reason with a much different mindset. While the scenery was stunning, I found my mind somberly reflecting on the significance of following the same routes and using the same foot- and hand-holds that soldiers did a century ago. If you don't feel comfortable with the exposure along the via ferrata there are alternate routes that bypass them.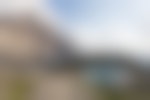 Taking in the views of Lago Coldai near Rifugio Coldai
DO take your time.
The AV1 is incredibly diverse and every day offers new, unique views. Taking your time allows you to truly appreciate your surroundings, take breaks, and take plenty of pictures! Depending on your hiking ability this route can comfortably be done in 8-11 days.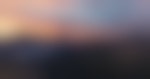 The view from Rifugio Lagazuoi at sunrise
DON'T sleep in (every morning).

It's tempting to sleep in after a long, tiring day on the trail but I saw some of the prettiest sunrises of my life along this route! The mountain sunrises were unbelievable and often my partner and I were the only people who woke up to witness them. If you happen to stay at Rifugio Lagazuoi definitely plan on watching the sunrise! This rifugio offers 360° views!
DO reach out to me if you have any questions!
You can find me on my website or on Instagram and I am more than happy to answer any other questions you have about the Alta Via 1!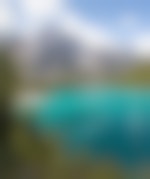 Lago di Braies seen from the lakeside trail
We want to acknowledge and thank the past, present, and future generations of all Native Nations and Indigenous Peoples whose ancestral lands we travel, explore, and play on. Always practice Leave No Trace ethics on your adventures and follow local regulations. Please explore responsibly!
Do you love the outdoors?
Yep, us too. That's why we send you the best local adventures, stories, and expert advice, right to your inbox.