6 tips to maximize your time while still having an adventure
Two days. Just 48 hours. Maybe 55 if you leave work at 5pm on a Friday. Anyway you look at it, the typical 2-day weekend is what many of us live for. The best way to look at your weekend is as a micro-adventure. Micro-adventures are meant to be simple and take place in a short amount of time. They don't have to be far away – sometimes the best adventures are the ones we often forget about right in our own backyards. Here are 6 things you can do to maximize your adventure time and make the most out of only having 2 days a week off.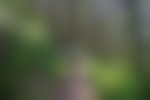 Photo: Nick Lake
1. Pack up your gear
Have a plan? Know all the activities you are going to be doing? Excellent. By prepacking your bags ahead of time, you'll save the running around last minute scrambling and get on the road as soon as possible.
2. Load the car
On Thursday night or Friday morning, depending on your schedule, prepack the car so you are ready to take off ASAP after work. If that's not a possibility, just have your pre-packed bags in a convenient staging area ready to go.
3. Prep your food
By pre-chopping, planning and organizing your ingredients, you can have everything ready to go for each meal. Don't forget about quick and tasty snacks to fuel you on the trail. Nothing is worse then getting back to camp hungry then spending an hour or more getting everything ready before you can feast. Not to mention, eating the entire weekend supply of cheese in one sitting.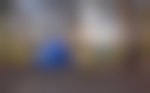 Photo: TJ Orton
4. Get canned
If you're going to enjoy an adult beverage at the end of the day, reduce the risk of cutting your weekend short for a first aid issue by bringing cans instead of glass. Don't forget to carry out the cans! Bonus: you'll spend less time looking for a bottle opener, and more time adventuring. Double bonus: if you are going to be on the water, canned beer floats!
5. Pack a first aid kit
Don't let something a little moleskin could've cured slow you down. Even though it's a micro-adventure, always be prepared.
6. Be a good camper
Just because you're trying to squeeze in all the possible fun into 48 hours, doesn't mean you can't spend a few minutes finding the right place to set up. If you are going to heavily impacted areas, camp only on an existing sites. This helps maintain your Leave No Trace ethics.
In the end, it's all about preparing for a shorter adventure to maximize your time outside. Have fun out there this weekend!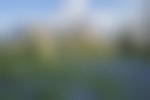 Photo: Erik Sanders
Check out more from Megan on her website or follow her on Instagram, Twitter and Facebook.
Published: June 10, 2015

Storyteller
Megan DavinStoryteller
Megan is an active member of her community promoting sustainability and women in the outdoors. Women need to work together and support one another for success not only in the outdoor industry but in all aspects of life.
Follow
Please respect the places you find on The Outbound.
Always practice Leave No Trace ethics on your adventures. Be aware of local regulations and don't damage these amazing places for the sake of a photograph.
6 Reasons Why You Should Use a Telephoto Lens for Landscape Photography
When most people start out taking landscape photos, they think they need to get a wide angle lens in order to capture the whole landscape. When I bought my first DSLR, I was one of those people.
Our Hike to Angels Landing: Dangerous? Maybe. Amazing? Definitely.
Angels Landing, Utah
Three weeks before my sister turned 24 she texted me to ask if I wanted to go on a trip for her birthday. She wasn't sure where she wanted to go but she knew she wanted to be outdoors.