Tips for making your hike with your best friend go as smoothly as possible
Outdoor recreation and dogs go hand in hand. Dogs are fun-loving, curious, naturally social creatures with a strong desire to please through obedience and companionship. For this reason, many dog owners enjoy taking their dogs along for hikes, which is a great way for you and your pup to get the exercise you need and have fun doing it. However, hiking with a dog is a little different than going solo and there are a few things that would be good to keep in mind. I've outlined a few tips to make hiking with your dog less stressful so you, your dog, and others on the trail can all have a great experience hiking.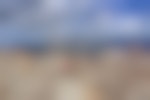 Photo: John Sunich

1. Always have a leash
Always bring a leash even if your dog is well trained. You never know what might happen.
2. Not everyone loves dogs
While you may love your dog unconditionally, other people are sometimes very afraid of dogs both on and off leash so keep this in mind when you go out hiking with your dog.
3. Go to dog friendly areas
Not all wilderness and hiking areas are dog friendly. Some even carry large fines for not following the rules. Be aware of where you are taking your dog.
4. Always make sure the dog has identification
While many dogs have microchips on them, it is also important to make sure your dog is also wearing its collar tags with your contact information incase of an emergency.
5. Get a harness
A harness tends to give dogs a sense of responsibility PLUS they tend to pull less.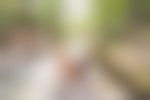 Photo: Christin Healey
6. Reflective gear
Keep track of your dog and allow him or her to be visible by others, especially during hunting seasons.
7. Bear bells
A great way to keep track of your dog when he or she are running around off leash and a way to alert other animals in the woods to your presence.
8. Hydration
Dogs needs to stay just as hydrated as you do, don't let them get over worked by taking frequent water breaks.
9. Treats
Dogs like motivation - keep a pocket full of treats to keep them going and reward good behavior.
10. Poop bags
Practice Leave No Trace and pack out your dog's business - it helps keep our watersheds and wilderness areas cleaner.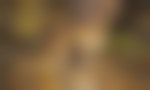 Photo: Dusty Klein
See more of Megan's articles here, check out her website, Skirting The Mountains, and follow her: Instagram, Twitter and Facebook.
Published: June 11, 2015

Storyteller
Megan DavinStoryteller
Megan is an active member of her community promoting sustainability and women in the outdoors. Women need to work together and support one another for success not only in the outdoor industry but in all aspects of life.
Follow
Please respect the places you find on The Outbound.
Always practice Leave No Trace ethics on your adventures. Be aware of local regulations and don't damage these amazing places for the sake of a photograph.

A Beginner's Guide to Packrafting
There is no better feeling than summiting a mountain or propelling yourself through a wide body of water. It's almost therapeutic. The crunching sound of a foot landing on the earth.

Exploring the Best of Moab in One Winter Weekend
Moab, Utah
This winter my buddy and I decided to spend a weekend hiking and doing landscape photography around Moab, Utah.