Four days hiking and paddling in North Carolina's Piedmont Region
In North Carolina, nestled between the Atlantic Ocean and the Appalachian Mountains, sits a plateau known as the Piedmont region. The area has campgrounds, rivers, hiking trails, and friendly folks with a special love for the outdoors.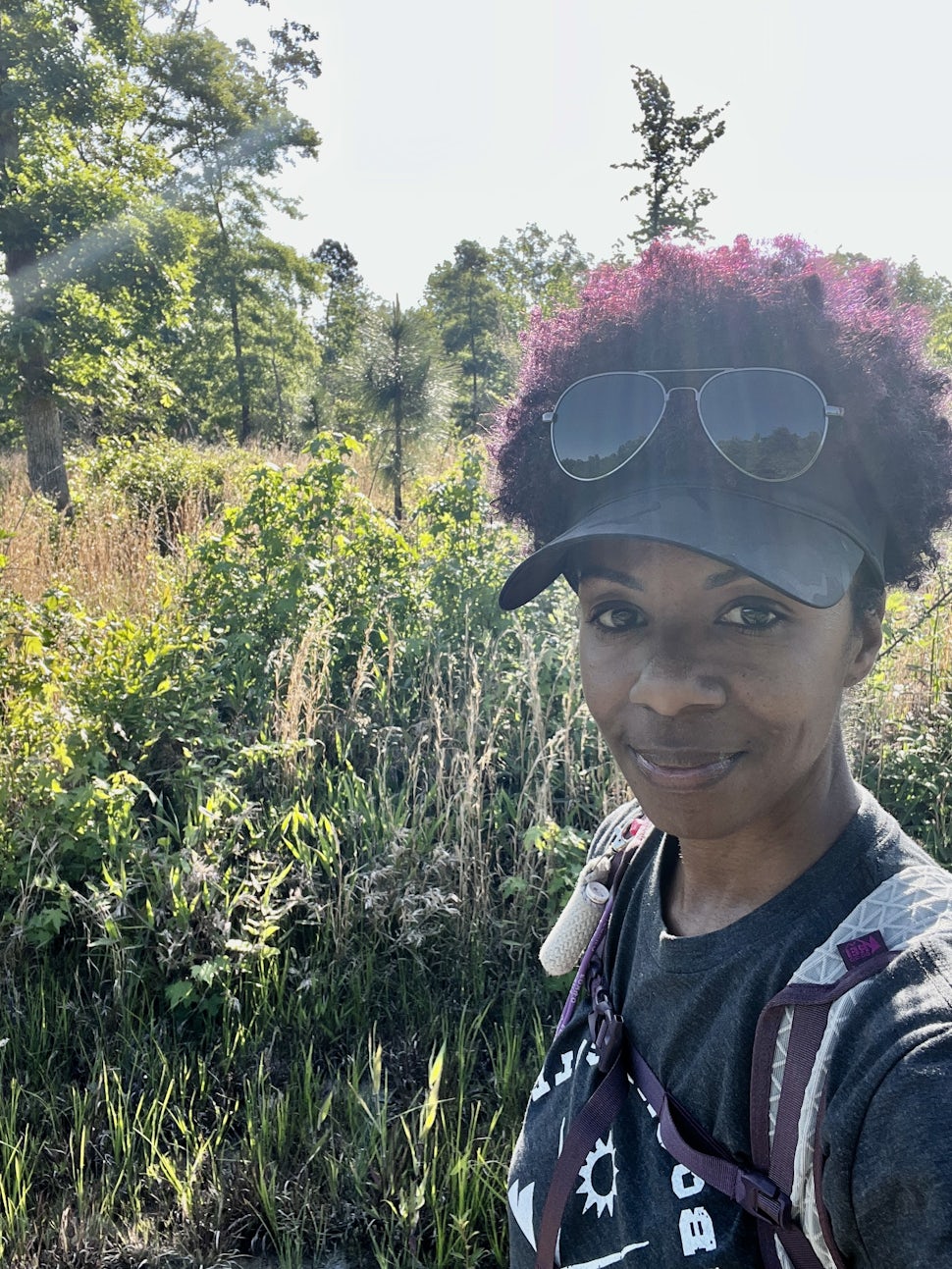 This story is presented by Visit North Carolina.
I've visited the coast of North Carolina, and live in the Blue Ridge Mountains, but this was my first visit to the central part of the state. During my trip to Alamance and Rockingham counties in the Piedmont, I got a taste of the Southern hospitality that has kept me a lifelong resident of the South. Everyone I met quickly extended themselves and offered suggestions for the next place I should visit.

As a visitor to the outdoors, I treat nature with the same respect I would when visiting someone's home. As a considerate outdoor recreator, I follow Outdoor NC Leave No Trace Principles. Come with me through a few areas of the Piedmont region and see how I practice being a good environmental steward.
Pre-trip: Plan ahead and prepare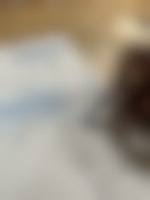 I've traveled enough to know these three things: plan diligently, prepare a backup plan, and be flexible. Before this trip, I checked the weather and spent time online planning a few activities while leaving plenty of room in my itinerary to add some suggestions from locals that I wouldn't be able to find through my research.
I'm also traveling with my cat—yes, a cat, a gray tabby named Jumbo—so I had to do a lot of planning around where to stay and where to board him when I planned activities where I couldn't bring him along.
I had originally booked my stay at the Saxapahaw Campground but wanted to make sure they were okay with a cat. Good thing I called because they had recently changed their policy and no longer allowed pets. Instead, I booked a site through Hipcamp, an app similar to Airbnb where people list their property for tent camping, RV hookups, or even cabin-style lodging.

Day one: Fuel up and hit the trails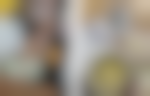 12 p.m. - Cup 22
When I arrived in Saxapahaw, it was late, but I wanted a cup of coffee. I stopped at Cup 22, a cute riverside coffeehouse inside the Haw River Ballroom, where they have live shows every Saturday during the summer.
I ordered a dirty matcha (match + espresso). The coffeehouse was quiet, with only a few patrons, and has a patio that looks toward the Haw River. I also noticed the gender-neutral bathrooms.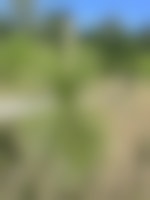 2 p.m. - Cane Creek Natural Area
Cane Creek Natural Area in Snow Camp, was at the top of my locals-recommended list. The area has 3.5 miles of trails and will soon have over 100 acres of amenities, including campsites. The area is home to many unique plants like the longleaf pine.

Leashed dogs are welcome on the trail, but my cat hates his leash, so I put him in a backpack carrier when we hike. I think he likes the view. I once had a forest ranger tell me that cats can be more harmful to the ecology of an area than dogs because dogs rarely catch the wildlife they chase, but cats are quite adept at catching birds. While Jumbo has never caught a bird, I do know his presence distresses them terribly if they have a nearby nest, so I don't let him out of the backpack.
As hikers, we are responsible for staying on the packed gravel trail to protect trailside plants and wildlife while preventing erosion. The path is wide and durable enough to accommodate a running stroller or an all-terrain wheelchair.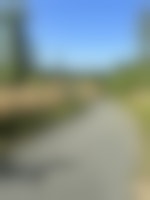 I like that the trail system offers a shortcut across the loop to the parking lot. While I can usually hike for miles in the mountains, I wasn't quite prepared for the midday heat.
Bring plenty of water and avoid hiking when the sun is at its highest - between 10 am and 2 pm. I ensure my cat stays hydrated by pouring water over his wet food. He may ignore a bowl of water but he doesn't ignore food.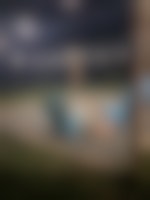 8 p.m. - Hipcamp
I was pleasantly surprised by all the amenities when I arrived at my campsite. Normally, I primitive camp where I "overnight right" by putting up my tent in designated areas, containing my fire to an existing fire ring or using my camp stove, and burying or packing out my poop (yes, in some areas designated as pack-it-out, that includes your waste.)
My Hipcamp host provided an area to pitch a tent, a fire ring with Adirondack chairs, and a kitchen shelter packed with camp cooking equipment, and a super clean port-a-john with a hand washing station. Even better, the site faced a horse pasture with several horses and a donkey.
Day two: Kayaking
I dropped Jumbo off with a sitter I booked through Rover.com. Rover is a must for me when road-tripping with pets because they provide trustworthy caregivers who will keep my cat safe while I adventure.
9 a.m. - Haw River Canoe and Kayak
I booked a self-guided kayak trip with Haw River Canoe and Kayak. Even though the trip was self-guided, the guides at the store have a plethora of knowledge about the region's ecology and activities. I came away with more info and ideas than I could ever fit in this trip. I guess I'll just have to come back!
I joined two other paddlers and we hopped in the van to be carted upriver. We did the Sweps to Sax section of the Haw River Paddle Trail. We were dropped off at the Swepsonsville River Park and paddled down to the Saxapahaw Lake.
I carried my snacks and essentials in a dry bag, where I kept another smaller dry bag just for my trash. Always dispose of waste in the proper containers, like garbage and recycling receptacles, and leave wild areas better than you find them.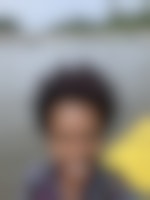 The river has several low dams, all part of a bygone era when cotton or grist mills populated the area. There was a dam just below our put-in where we had to paddle into a mill race, a small creek once used to power the wheel of the mill that now sits abandoned, and carry our kayaks down to another small creek that put us back in the river below the damn.
From there, it was a flat water paddle of about 5 miles to reach the lake. I enjoyed getting to know my co-paddlers! We left our kayaks on shore and walked the half mile back to the outfitter. It was still early, so I set out for a hike.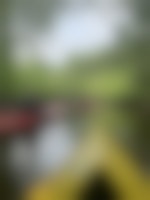 11. a.m. Saxapahaw Island Park

Saxapahaw Island Park - Alamance County's smallest yet most-visited park - is just down the street from the outfitter, on the same river. The only bathroom is one porta-john just off the parking lot. There is ADA-accessible parking, and - depending on weather conditions - the packed sand is sturdy enough for an all-terrain wheelchair. The dog-friendly trail is a 1.3-mile loop on an island in the middle of the Haw River.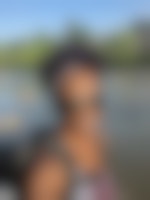 There are areas for picnicking and hanging up hammocks to chill. I saw families fishing, people walking their dogs, and several people running or walking laps around the loop.
I was surprised there was so little trash for such a busy park. As soon as the thought crossed my mind, however, I began to see occasional litter. I obeyed the unspoken principle of Leave No Trace: leave it better than you found it and picked up trash along my route.
Even though the park is popular, I enjoyed long sections of the trail all to myself. When I finished my loop, I had picked up two Styrofoam cups, one plastic cup, a plastic water bottle, an aluminum can, and a wad of fishing line with a rusty lure.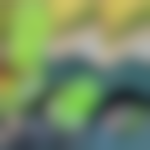 At Saxapahaw Island Park, there is a large fishing weir (fish trap) leftover from the Sissaphaw, who are indigenous to the area. This weir is made of large stones placed in a triangular pattern and spans the entire width of the Haw River.

Today, when we move rocks in a river, we dislocate salamanders and newts from their homes or disrupt fish. While flowers and plants along the trail may look pretty, take a picture and leave it for the next person to see rather than pick it for yourself.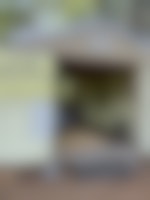 3 p.m. - King Cobra Apiary
While hanging out at the park, I met a woman who shared that there was an apiary just down the road where I could leave a few dollars in exchange for local honey. I'm a sucker for local honey, so I drove a few minutes to King Cobra Apiary.
The apiary is at a residential home, and I was struck by the goodness of people when I realized the honey stand was self-serve. Pick up your honey and leave your cash. Yes, trust and honesty still happen - often in rural settings. It gives me faith in humanity.
4 p.m. - Saxapahaw General Store and Left Bank Butchery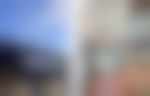 I stopped at the Saxapahaw General Store for a few provisions for dinner. The general store has everything you could possibly need, from bandaids or kitty litter to locally made goods, beer, and wine, and it's also a restaurant.
The restaurant is no hole-in-the-wall diner. Menu options include emu, bison, goat, lamb, and plain ole' beef burgers, plus several non-burger entree options. I planned to cook my meal, so I opted for a few shelf provisions, including a bottle of Cheerwine—a delicious cherry soda and a southern staple made in North Carolina. Next, I walked a few doors down, where the owner of Left Bank Butchery helped me pick out a beautiful ribeye to cook for dinner.

I picked up Jumbo from his sitter and headed back to my campsite. I love cooking over an open campfire, but I always use my camp stove when the weather is windy, and there's a risk of embers catching flight and starting a fire.

The next morning, I pulled out my Coleman two-burner stove to percolate my coffee and make pancakes. I believe in eating good when camping.

Day three: Kayaking and sweet treats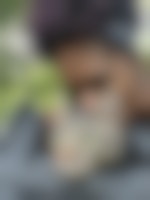 10 a.m. Lake Reidsville
While Alamance had plenty to offer, I decided to visit Rockingham County and check out Lake Reidsville, a sleepy little campground with enough activities to keep you busy for a week. They have two trails, disc golf, duck hunting, fishing, campsites, and a lake where you can rent a kayak or launch your own watercraft. Everything was reasonably priced, and it would be a great family outing.
(Note: This is a dry campground—the signs say they'll prosecute for alcohol possession.)
Due to timing, I was unable to rent a kayak on the day I visited. A gentleman who overheard my conversation in the camp store offered me the use of his kayak. Lesson learned: Plan ahead and prepare by calling the camp store ahead of visiting despite what is listed on the website.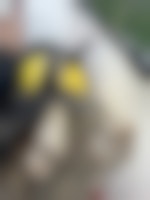 I thanked my new friend and accepted his offer since I drove specifically to kayak the lake. This time, I had Jumbo with me. Yes, Jumbo has his own PFD, and while he doesn't like getting in the boat, he's quite calm once inside. We enjoyed a lazy paddle on the lake and ate a few snacks along the shoreline. We saw turtles and fish and ducks.
After kayaking, I put Jumbo in his carrier and walked one of the trails. I discovered that Lake Reidsville is part of the North Carolina Birding Trail.

I made my way back to my campsite, but it was still early. I reached out to my host to ask for suggestions, and she encouraged me to visit downtown Graham. Knowing I had a cat with me, she offered to keep an eye on him. Getting a cat-loving host is an extra benefit of using a private campsite!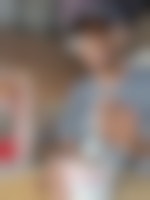 3 p.m. Whit's Frozen Custard
Downtown Graham has the look and feel of a quaint downtown. First, I satisfied a sweet tooth with a stop at Whit's Frozen Custard for a chocolate custard with chocolate sprinkles. Oh, the child in me delighted over this delicious treat.
I took my custard and walked around the square, where I saw an old-timey soda shop and a working single-theater movie theater built in 1928 with $5 movies. Wait, did that sign I passed say vinyl records and beer?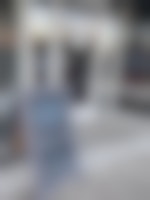 4 p.m. HiFi Records

HiFi Records looked like any other record store except for the large bar full of happy patrons. Everyone was so friendly and knew each other, but as soon as I sat down to order an IPA, I felt like one of the crew.
They have a great record selection and great beer. The owner/barkeep/DJ chatted with everyone at the bar, and I could see why the patrons were so loyal. I even learned about an app called Untappd, where you can see beer menus, "check in" at your favorite brewery, and keep a record with notes of all the beers you've tasted.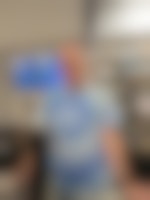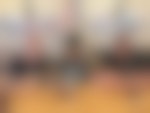 Upon hearing that I was visiting, everyone chimed in with other places in Graham I should see, but they saved the best for last. Did you know that Downtown Graham has a speakeasy?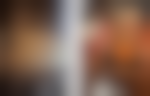 6 p.m. - Press Coffee, Crepes & Cocktails and Fitzgerald and Faulkner

A few doors down from Hifi Records is a coffee shop called Press Coffee, Crepes & Cocktails (which has spectacular coffee and food). When facing Press, look to your right for the "hidden" door for Fitzgerald and Faulkner. Venture upstairs to sip cocktails with literary themes.
Day four: Horseback riding and heading home
10 a.m. - Cedarock Park
There was one more thing to do on my way out of town - horseback riding in Cedarock Park. Call the park ahead of time to schedule a horse ride because they are not onsite every day. The route is a simple out-and-back on a dedicated equestrian trail.
Do you know trail etiquette for a shared trail? The rule of thumb is to yield the right of way to horses first, then hikers, then bikers. Be considerate when passing horses and people with children or dogs by giving them as much room as possible to pass.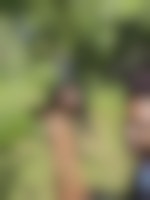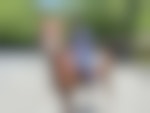 I love horses, and this was the perfect park to end my time in the Piedmont. Cedarock Park has much more to do if I had the time. There are two disc golf courses, and they're building a third. You can visit a historic farm with a mule and goats or check out hiking and biking trails and a river trail. There are also camping and picnic shelters.
The more I did in the Piedmont, the more I realized there was to do. I'm so glad you let me share these activities with you, and I hope you'll visit the area soon and save room for recommendations from locals.
Check out Outdoor NC Leave No Trace for more information on how to recreate responsibly. Head to Visit NC for more road trip information and ideas.
Simone Adams loves hiking, biking, and kayaking with her cat. You can follow her and Jumbo's adventures on Instagram and check out her organization Color My Outdoors.
We want to acknowledge and thank the past, present, and future generations of all Native Nations and Indigenous Peoples whose ancestral lands we travel, explore, and play on. Always practice Leave No Trace ethics on your adventures and follow local regulations. Please explore responsibly!
Do you love the outdoors?
Yep, us too. That's why we send you the best local adventures, stories, and expert advice, right to your inbox.