Practical Leave No Trace: Tips for Camping in the Backcountry
Tread lightly.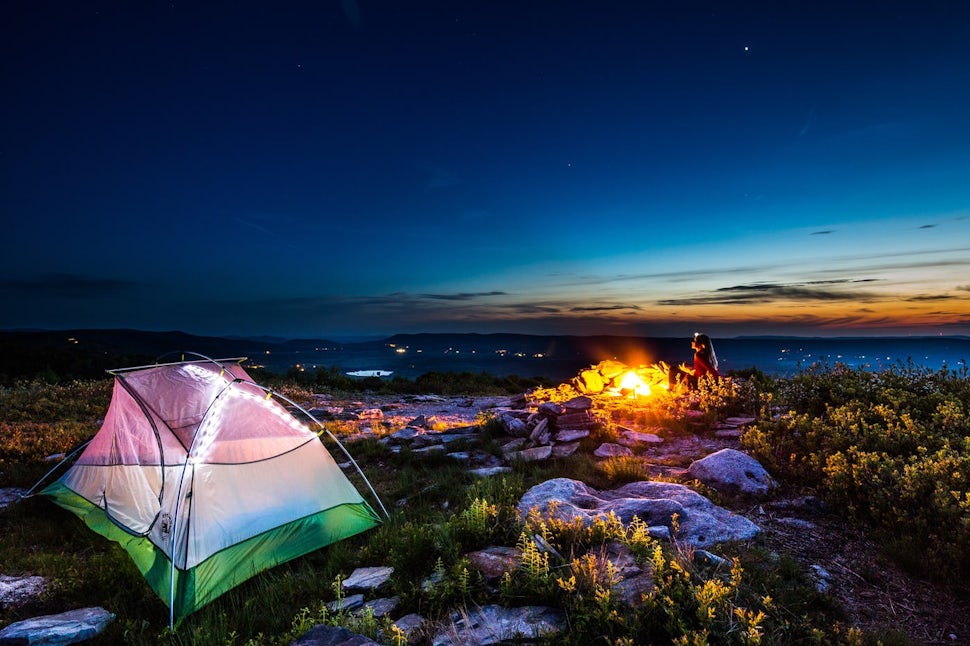 I used to lead trail crews throughout the Rocky Mountains, and have spent nights under the stars dozens of miles from the nearest road or town. It's a wild experience, being so far from civilization. One evening in the Frank Church River of No Return Wilderness in Idaho, my crew and I had all crawled into our tents for a night's rest when a pack of wolves ran through our clearing, calling to each other in the twilight.
I have never felt so low on the food chain. I loved every second of it.
Camping in the backcountry can be magical, but comes with the responsibility of taking extra special care of the land you're camping on. In many cases, it will be untouched, and it's your job to make sure it stays that way.
Tip #1: Familiarize Yourself With Leave No Trace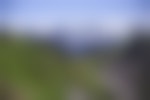 Photo by Nick Lake
The Leave No Trace Center for Outdoor Ethics is the best place to start when learning how to be a responsible backcountry camper. Even if you know the seven principles by heart, it never hurts to review them before you go.
If you're new to Leave No Trace, hop on their free Online Awareness Course for an overview of the principles and how to use them when you're in the backcountry. If you want to dive deeper, look for an in-person event near you.
Tip #2: How to Pick a Campsite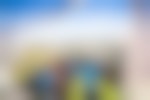 Photo by Christin Healey
The best campsites are found, not made. Whenever possible in the backcountry, camp in an established campsite. This doesn't necessarily mean you'll be camping with a bunch of other people — many Wilderness areas, national parks, and state parks have established campsites and shelters far in the backcountry to consolidate impact.
Some of these you need to reserve (especially in popular areas like Yellowstone National Park), but most are free to use, and, except in heavily trafficked backcountry areas, you're most likely going to have the entire place to yourself.
If there are no established campsites where you are heading, be sure to camp on durable surfaces that are at least 200 feet (70 long steps) from water sources and existing trails. Durable surfaces include sand, rock, gravel, snow, and dry grasses. Never camp on living soil, wet meadow, or alpine vegetation.
Tip #3: Tread Lightly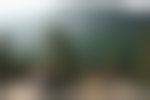 Photo by Kyle Frost
Treading lightly on the land sounds simple, but what does it really mean?
First, never construct anything at your campsite. Trenches, lean-tos, fire rings, and makeshift tables or chairs made with rocks or logs all create impacts that will last long after you're gone. Part of treading lightly is bringing everything that you need with you...and taking it back out. If you want a comfortable place to sit, bring a chair. If you prefer to stay dry while you sleep, make sure you have a bomber rainfly on your tent.
Second, minimize your other impacts on the campsite. All cooking and storage of gear (backpacks, etc.) should take place on a durable surface like rock, gravel, or sand. Take a different path to and from your tent to the cooking area when you go, so you don't pack down a trail with your feet. Wear soft shoes. When you break camp, fluff up the vegetation that was compressed underneath your tent.
Treading lightly simply means to make such a small impact that it can't be seen.
Tip #4: Store Your Food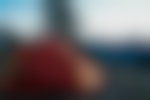 Photo by Kathleen Morton
Part of Leave No Trace is making sure that you aren't affecting wildlife...and this means storing your food so that animals, big and small, can't get a hold of it. This is for your sake (you want to eat, right?) and for theirs.
Make sure that all food (and anything else with a scent) is stored either in a secured bear hang or in a bear canister. All food waste, including whatever you scrape off your plate after eating, needs to be packed out with you.
And don't forget to dispose of your human waste, too.
Tip #5: To Fire or Not to Fire?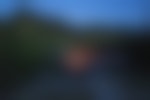 Photo by Nick Lake
Campfire tradition runs deep in camping culture. Before you start a campfire in the backcountry, ask yourself, "Are fires allowed here? What potential damage could I cause? Do I have everything I need to start and put out a campfire?"
If you decide to have a fire, and there is an existing fire ring, use it. If there is not, build either a small mound fire or pack in a fire pan. Be sure to put the fire out with water, not dirt, and stick around until it is entirely out.
Camping in the backcountry can be an experience like no other, allowing you to see and explore areas that few people ever lay eyes on. But that experience comes with responsibilities — to tread lightly and to leave places as you found them.
Learn more about the seven LNT principles, and backcountry camping, at Leave No Trace.
Cover photo by Christin Healey
We want to acknowledge and thank the past, present, and future generations of all Native Nations and Indigenous Peoples whose ancestral lands we travel, explore, and play on. Always practice Leave No Trace ethics on your adventures and follow local regulations. Please explore responsibly!
Do you love the outdoors?
Yep, us too. That's why we send you the best local adventures, stories, and expert advice, right to your inbox.