5 Types of Friends You Should Leave Behind on Your Travels
Before you decide who to go with, it's even more important to be sure about who you wouldn't travel with.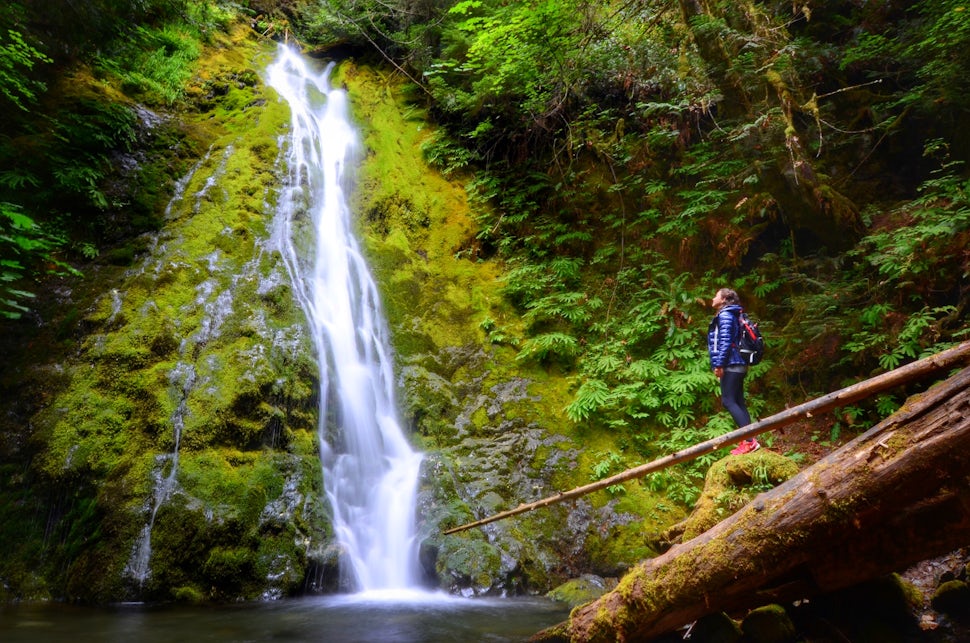 "I am not the same, having seen the moon shine on the other side of the world." – Mary Anne Radmacher


Travelling is a life-changing experience. Especially when going away for some time, visiting a completely different culture from yours, doing it alone or with a group of friends, having saved money for a long time to be able to afford it, or else.
It's always worth it. And it's true when they say that you come back a different person. You grow so much when away from home and being exposed to so many new and unfamiliar places, having to deal with all types of situations, and learning how to go with the flow and be okay with plans not working out.
But there are some things you can do in advance to prevent turning your travels into an unpleasant experience. One of them is to carefully choose who to go with.
Do it with the wrong people, and every day will be a struggle. You won't be able to enjoy the view, food, local people, or all the little issues that go together with travelling such as flight delays, bad weather, a missed bus, not bringing the right clothes, not finding an ATM nearby when you need it, no phone signal, etc. Because these are the things that make travelling more than just a getaway.
Before you decide who to go with, it's even more important to be sure about who you wouldn't travel with. Here are 5 types of people to leave behind, even if someone gets offended:
1. The complainer.
We all know who he is and what he does.
I'm talking about the person who'll complain about the rain, then keep saying it's too hot when the sun comes back up.
It's the man or woman that will never be satisfied with the service of a restaurant or a hotel, the price, the view, or the culture in general.
Having this attitude next to you throughout your travels will let you look at the negatives way more often than you wish.
And because a complainer would never enjoy a holiday anyways because of the many things that he won't be happy with there (and the fact that now isn't the right time to change his personality), he's better off staying at home.
"The man who goes alone can start today, but he who travels with another must wait till that other is ready." – Henry David Thoreau

2. The spoiled one.
This can be the city girl, who would never go camping, or hop on a boat, or do something that will ruin her hair.
It might also be the self-obsessed guy, who'd expect everyone to treat him like they do at home and will often make you feel uncomfortable being around him. Especially if you're in a country with humble people, not used to foreigners who think they rule the world.
The spoilt friend might also be someone who would change hotels if one thing doesn't appeal to them or the one who prefers shopping over sightseeing.
None of this is worth your time, so leave these in their environment, where they feel good about themselves and receive all that they want.
3. The panicked guy.
Let's face it. We all don't want to wait longer at the airport, or at stations, or anywhere else because there's something wrong with the transport. We also don't want the receptionist to have made a mistake and make us change rooms on day 2. Or to pay extra because we didn't know there was a group discount for museums.
We also don't like the unexpected rain when we're on our biggest hike ever. Or losing our bank card on a night out.
But, hey. All this can happen. At any moment, and to anyone.
One of the life lessons of travelling is that it teaches you how to take actions regardless of these, and think of practical ways to fix the issue and continue your journey no matter what. But if you have a panicked friend with you, your sleepless nights and anxious days are guaranteed.
That's the guy or girl who is absolutely sure that something bad will happen any moment, and is basically awaiting it. You can't really chill by the pool, drink your coffee in the morning, take a picture from the bus on the way to a beautiful temple, or go elephant trekking, without hearing how you'll get robbed, lost, or else.
Don't take that friend with you.
4. The expert.
If you want to explore new places, become adaptive and learn new things about the place and culture once you get there, talk openly to locals and follow their tips on where to go next, then don't take the friend that's been there and knows it all.
That's usually an individual that's so certain of his knowledge of the country and people, that he won't leave you do or say anything on your own. His opinion will be the only one you hear, and that's more than annoying. At some point, he'll be dictating the next steps of the journey and you'll miss out on a lot that you could have seen without him.
5. The cheap one.
Last but not least, make sure you don't bring the one saving every penny with you. That's because all you'll hear from him or her during the trip is how much you've already paid, how expensive is the meal you're eating now or the hotel per night, how you could have saved on tourist packages, public transport or travel fees.
The thing is, for such a friend this trip would be exhausting. He'll worry before, during and after it and will have regrets on how much he's spent.
Don't do that to yourself or to him. Choose to go with someone who's alright with spending some money on travels, as the experience is always worth it and stays with you for a lifetime.
What friends are you planning to bring on your next journey? Why?
Sarah was interested in observing human relationships for as long as she can remember. Her curiosity led her to way too many dating experiences. Now, she uses her knowledge about how to date and how NOT to date by sharing her relationship and dating advice on Wingman Magazine.
Cover photo: Talia Touboul
We want to acknowledge and thank the past, present, and future generations of all Native Nations and Indigenous Peoples whose ancestral lands we travel, explore, and play on. Always practice Leave No Trace ethics on your adventures and follow local regulations. Please explore responsibly!
Do you love the outdoors?
Yep, us too. That's why we send you the best local adventures, stories, and expert advice, right to your inbox.