Youth Leading the Climate Justice Movement
Lessons I have learned from working with youth and how they keep me optimistic against the climate crisis.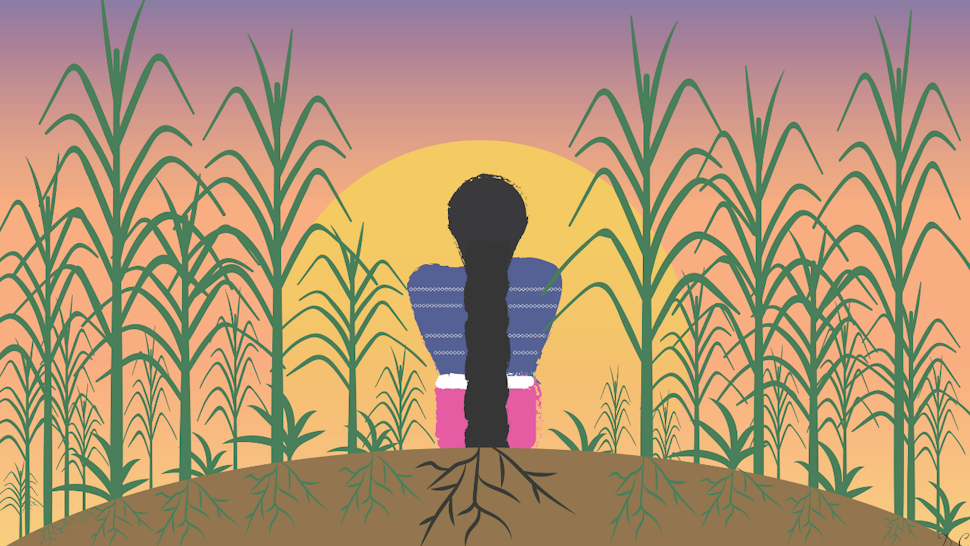 One of the greatest lessons that spending time outdoors and connecting with the earth has taught me is to value intergenerational relationships. Much of the knowledge I have about the earth and my responsibility as an Indigenous person to care for the land comes from the older generations in my life. And although I have often found myself in positions of mentorship with youth, I really think of myself as their student. Especially when it comes to Black, Indigenous, youth of color. They are embodying decolonization in a way that many of us didn't think possible. Here are some of the lessons I have learned from youth that keep me going in the fight for climate justice.
Embrace Change
The climate crisis has shown us more than anything how detrimental to our wellbeing and of the planet's the majority of the systems we have in place are. We can no longer continue to depend on the extractive practices that come with supporting a capitalist fossil fuel based economy. The youth know this, and they are far less scared of change than we are. I believe that the younger generations are born with a stronger sense of foresight than ever before, because they are coming into this world with even greater knowledge from their ancestors. DNA with information to survive our current and future world. The youth of today are embracing change because they know we have little to lose at this critical moment, and so much to gain if we make different choices. The youth are calling us in to reduce our waste, to protect our waters, to take a stance before it's too late. Change is the only path to freedom, and the youth are guiding the way.
Embody Intersectionality
Working with youth as a young adult often leaves me nostalgic for turning back time. I am always surprised by this because I lived through several traumatic events in my childhood. But seeing how confident the youth are in embracing their multifaceted identities today makes me wish I could be young again to have the friends I needed as a young person. The youth are changing the kind of relationships we have to identity, because they are less worried about theory and much more open to praxis. They are are unapologetically Black, Indigenous, Queer, and everything else they are at once. They are constantly changing the language around us, to fit their ever expanding identities. But most importantly youth are unapologetically embracing intersectionality. To address the climate crisis we need intersectionality more than ever. And youth are fearlessly bringing together different social movements to build on the climate justice movement. Part of their defiance is to no longer accept hegemonic labels that keep us from organizing as one for a greater goal. But rather understand the interconnectedness of everything just as our ancestors once knew.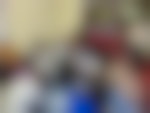 The Power of Storytelling
During the month of August I was asked to give a presentation for The King County Parks Youth Conservation Corps summer program. I was invited to work with the youth during their Environmental Communication and Storytelling week, through a workshop centering their "earth stories". During the workshop the youth blew me away with the diverse ways they interpreted storytelling and the intergenerational foundation all of their stories had. It has taken me nearly 25 years to realize that my connection to conservation, or the environment is rooted in intergenerational knowledge and experiences. Until I was an adult I realized I could connect with nature beyond your traditional outdoors experience such as through food and art. However, these young people immediately understood what I meant by our "green roots", meaning our ancestral connection to the environment. They shared with me stories about connecting with fire through ceremonies and cooking. Others connected their family's story of migration to their relationship with water in the present time. Youth understand the power of storytelling because they understand the climate crisis we are living in. It's not that they are idealists, youth these days are often quite cynical about our future. But the youth understand that without a frame to work from, we will continue repeating the same mistakes. Youth will be the ones to carry our stories from the past as we move towards a different future, and for that to happen we must be open to sharing with them and uplifting their dreams and actions.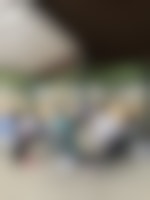 I am doing a disservice to the youth around me by falling into "climate doomism" and believing that fighting for their livelihood is not of importance. I believe a different world is possible because the ancestors have told me so, and the youth are showing it's possible. Addressing the climate crisis is difficult and treacherous work, which is why our role as people in their path to becoming ancestors, we must protect and uplift the youth in our community at all cost. We must follow the lead of the youth we serve.
Cover photo copyright: Samara Almonte
We want to acknowledge and thank the past, present, and future generations of all Native Nations and Indigenous Peoples whose ancestral lands we travel, explore, and play on. Always practice Leave No Trace ethics on your adventures and follow local regulations. Please explore responsibly!
Do you love the outdoors?
Yep, us too. That's why we send you the best local adventures, stories, and expert advice, right to your inbox.