Hiking together during #LatinxHeritageMonth
What happens when you hike as a group of self-identified "Hispanic" or "Latinx" people of different races, ages, genders, and social classes?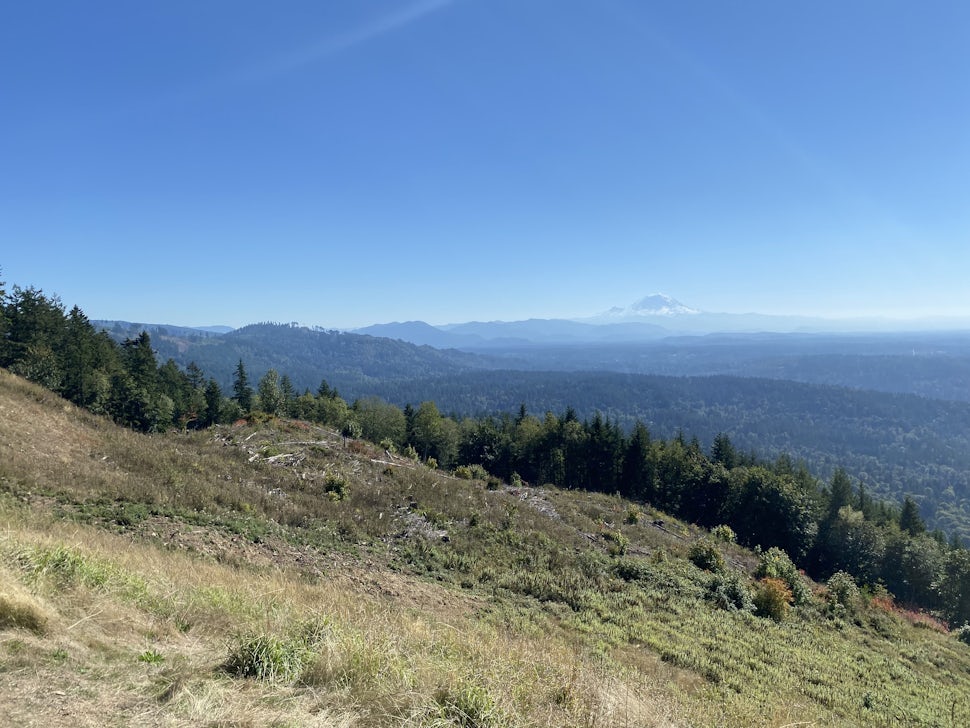 I attended an excursion led by one of my co-workers through Trailhead Direct. It's an amazing pilot project co-led by King County Metro and King County Parks to provide public transportation and expand access to hiking destinations along I-90 near Seattle, Washington. Our hike at Poo Poo Point trailhead in Issaqua, which is Snoqualmie territory, was intended to encourage "Latinx" community members to learn about the service.
The Trailhead Direct bus brought people from the Mount Baker Link light rail station directly to the start of the Chirico Trailhead, which is part of Poo Poo Point. Chirico trail is only 3.8 miles round trip, compared to the entire Poo Poo Point trail which is 7.2 miles round trip.
It's funny that this excursion happened during the U.S. "Latinx Heritage Month," historically known as "Hispanic Heritage Month." As I have grown older, this month has only pushed me further from identifying as "Latina" or "Hispanic," rather than encouraging me to build community under said terms.
The term "Hispanic" refers to all people, cultures, or countries related to Spain. "Related to Spain" is a funny way to describe the colonization of countries across the world by the Spanish monarchy, which is why I have not identified as Hispanic for years now. Latino, or in its gender-neutral form Latinx, is primarily used in the U.S. It refers to people with cultural ties to what is now known as Latin America.
If you have read any of my previous articles, you may have noticed there is a constant thread among all these pieces; (re)indigenizing the land. This is why even the term "Latin America" is inaccurate to depict such a vast portion of land.
I am not from Latin America or a "Latina." I am Michoacana and I am P'urhepecha descendant. But, what about the other hikers in my group? Do they identify as Latino or Hispanic?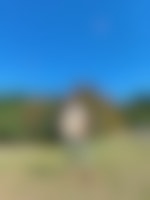 Deconstructing Latinidad
The truth is, I never asked the rest of the group how they identified. But it doesn't take much for the topic of identity to come up among a group of "Latinxs." There is always enough to talk about because of the inaccuracies of terms like Latinx and Hispanic, and the cultural gap between generations who were born here versus those who immigrated to the U.S. There are a lot more identity topics than we could cover on our two-hour hike up to Poo Poo Point.
The question of race is one of the most important topics that always comes up. Hispanic/Latino is not a racial identity, it's not even an ethnic identity! It's a common history, language, and cultural markers (brought on by colonization).
As I mentioned, racially I am Indigenous, I am P'urhepecha, even though culturally I am still on a reconnecting journey. My co-worker leading the hike identifies as bi-racial, with one of her racial identities being Mapuche (Indigenous to Chile).
There were two older men on the hike, one identified as Puerto Rican and Afro-descendant, and the other man simply identified with being from Durango, a state located in Northern Mexico. The northern Mexican man didn't mention his racial identity, but he would never be racialized as White no matter where he goes in the world.
One of the women who brought her children on the hike identified as Mexican, which again is a national identity, not a racial identity. The final member of our group was a woman from Oaxaca, Mexico, a place known for its Indigenous resistance to colonization throughout Mexico's history as an occupied territory.
If we can find this much diversity of skin color, racial background, and migration in this random group of "Latinxs" who came together for an outdoor excursion, can you imagine the diversity that exists all across the "Latin America" diaspora?
People across so-called Latin America are not a monolith. We must be honest about the history of how we became such a "racially mixed" community. When conservation, environmental, and outdoor recreation-based organizations are asking for more "Latinx" representation, they better be ready to uplift the Black and Indigenous across the Latin America diaspora. We need to intentionally support and create spaces in the outdoors that make it possible to have these difficult but necessary conversations surrounding identity.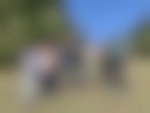 We want to acknowledge and thank the past, present, and future generations of all Native Nations and Indigenous Peoples whose ancestral lands we travel, explore, and play on. Always practice Leave No Trace ethics on your adventures and follow local regulations. Please explore responsibly!
Do you love the outdoors?
Yep, us too. That's why we send you the best local adventures, stories, and expert advice, right to your inbox.